Since 1970, the Occupational Safety & Health Administration (OSHA) has provided employers with workplace safety and health standards that protect more than 130 million employees in the United States today. No matter the industry, every employer is responsible for maintaining a safe workplace. Appropriate signage supports this by providing important warnings and promoting safe work practices. Safety signs also help meet regulatory requirements.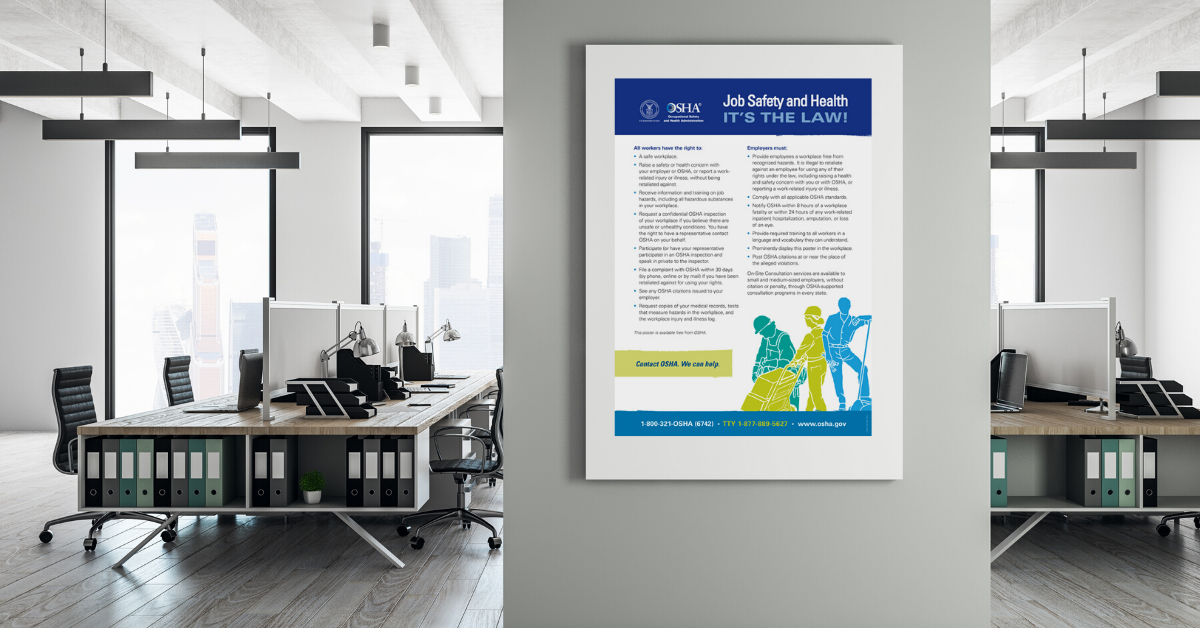 Here is a brief overview of the signs and labels you need to meet OSHA's general industry standards for a safe and compliant workplace outlined in Title 29 of the Code of Federal Regulations (CFR), Part 1910.
OSHA's Workplace Poster
Everyone deserves to work in a safe environment and know they have protection. Employers must inform employees of their safety rights under the Occupational Safety and Health (OSH) Act by displaying OSHA's "Job Safety and Health: It's the Law" poster.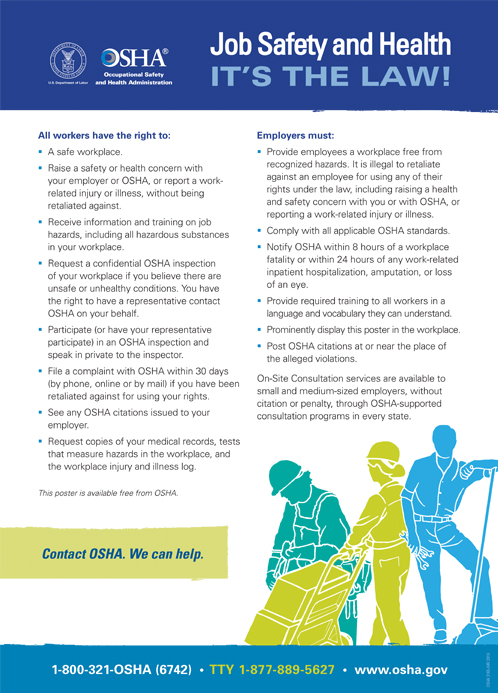 Employers with an OSHA-approved plan in their state may use a specific version of the OSHA poster. Download them free from OSHA's website or order a print copy. Display the poster in a place where all employees can see it, like a break room or other common area.
The OSHA 300 Log
A large part of keeping operations safe, efficient, and profitable is keeping track of when things go wrong and apply controls to prevent future incidents.
The OSHA 300 log is the first document that is necessary during an OSHA inspection. It's a tool and federal requirement to help businesses log records of injuries or illnesses that occur in the workplace.
If businesses have 10 or more employees, they must maintain, complete, and post this log each year so it's visible to all employees in the workplace, or they could be at risk of citations.
Depending on the industry (such as construction), reporting requirements will vary. Certain industries are also exempt from maintaining their logs; details can be found on OSHA's website.
What Specific OSHA Signs & Labels Do You Need?
OSHA regulates most workplaces and requires safety signs at most locations where a hazard threatens the safety of a worker. Each safety sign is classified by hazard risk to help determine what sign to use, including DANGER, WARNING, and CAUTION.
Implement these key safety sign formats to meet OSHA requirements for safety signage.
DANGER
Danger signs mark the most serious hazards. They indicate an immediate hazard where special precautions are necessary; if the hazard is not avoided, it will result in death or serious injury.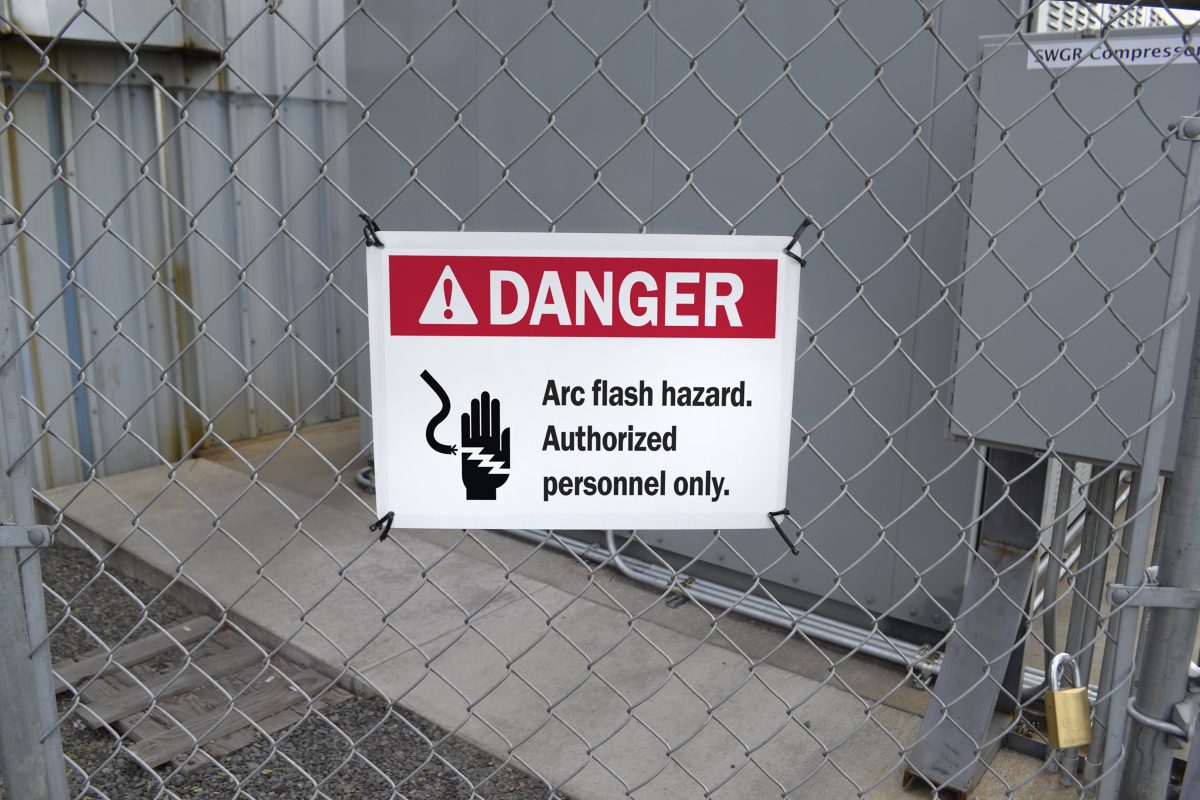 WARNING
Warning signs are one hazard level below danger signs. They describe a hazard that, if not avoided, may result in death or serious injury.
CAUTION
Caution signs indicate potentially hazardous situations that may result in minor or moderate injury if they aren't avoided. Use them to caution against potential injuries from unsafe practices, or where a combination of injury and equipment damage is possible.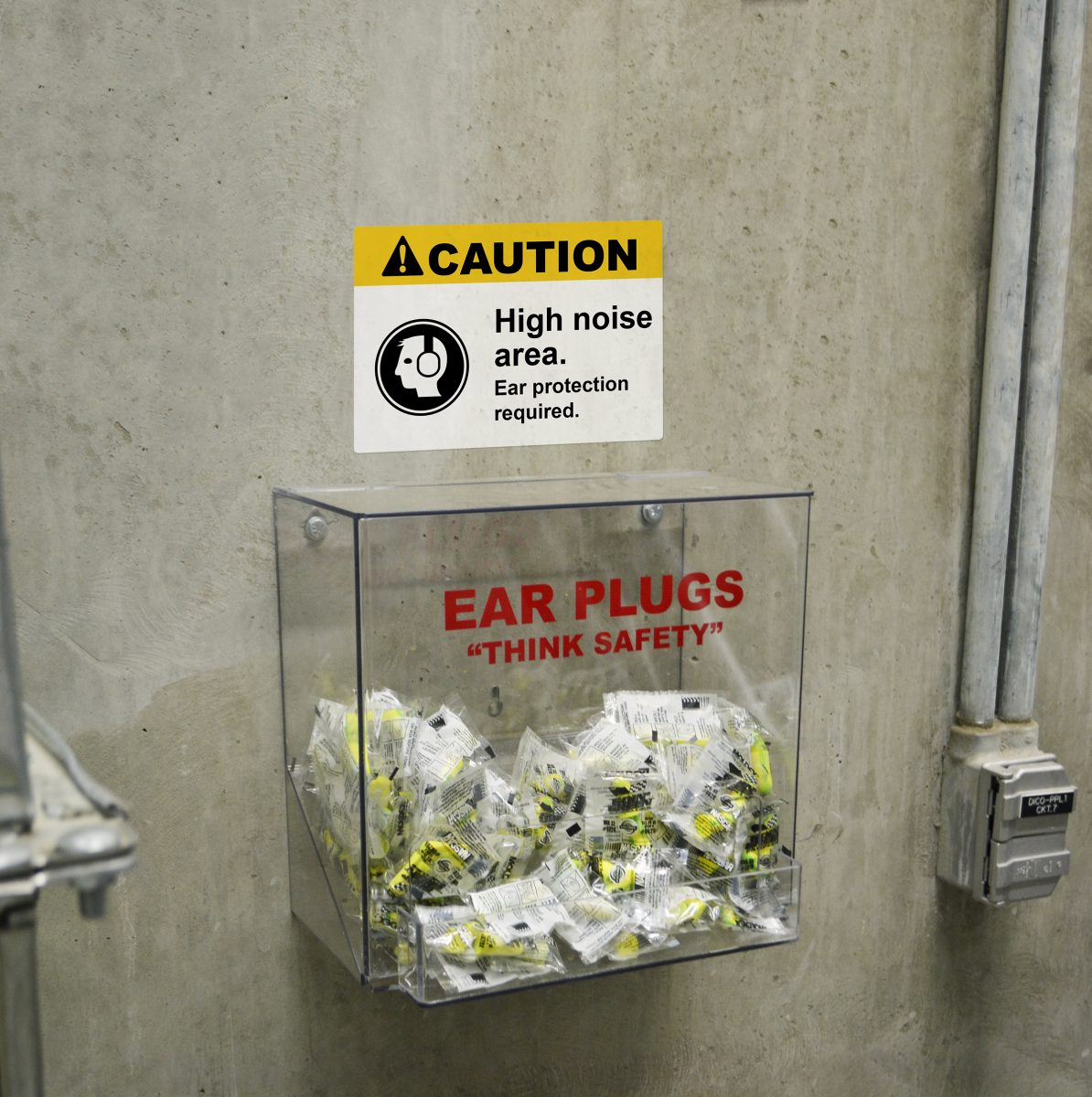 OSHA Signs Often Posted, But Not Required
Whether it's seasonal hazards or improving safety awareness in accident-prone areas, consider whether the workplace could benefit from additional visuals.
Would more wayfinding improve recognition of important items like emergency equipment, PPE, and first aid kits? Do employees know where tools should be put away after use? Consider these additional safety signs to use to improve awareness.
Fall Protection
OSHA requires employers to provide fall protection, but do not specify any signage requirements. Help communicate where fall protection is required and notify visitors and other employees of areas that require specific PPE before entering using notice and warning signs.
Safety Data Sheets (SDSs)
Employers must provide safety data sheets (SDSs) that are readily accessible to all workers. Make SDSs easy to find with wayfinding and floor tape. Clearly guide workers to locations of SDS books and binders with bold yellow and black printed floor tape, floor signs, and 2-way or 3-way wall signs.
Heat Illness Warnings
If you have outdoor workers, it's crucial to have a heat illness prevention plan to protect them from the risk of heat-related illnesses, like heat stroke. OSHA recommends posting heat illness posters on worksites as reminders and for training, available to download on their website. Ensure awareness of all seasonal work hazards including cold stress and post warnings for icy sidewalks and parking lots.
Sustaining Safety & Compliance
Consistent training and visual communication are crucial for keeping a safe and efficient operation. Managers must make a conscious effort and commitment to stay on top of changes, updates, and transformations in the facility to adjust visual communication as necessary to maintain safety and compliance.
Hear the Latest from Safesite
Subscribe to our newsletter to receive the latest updates.
Hear the Latest from Safesite
Subscribe to our newsletter to receive the latest updates.