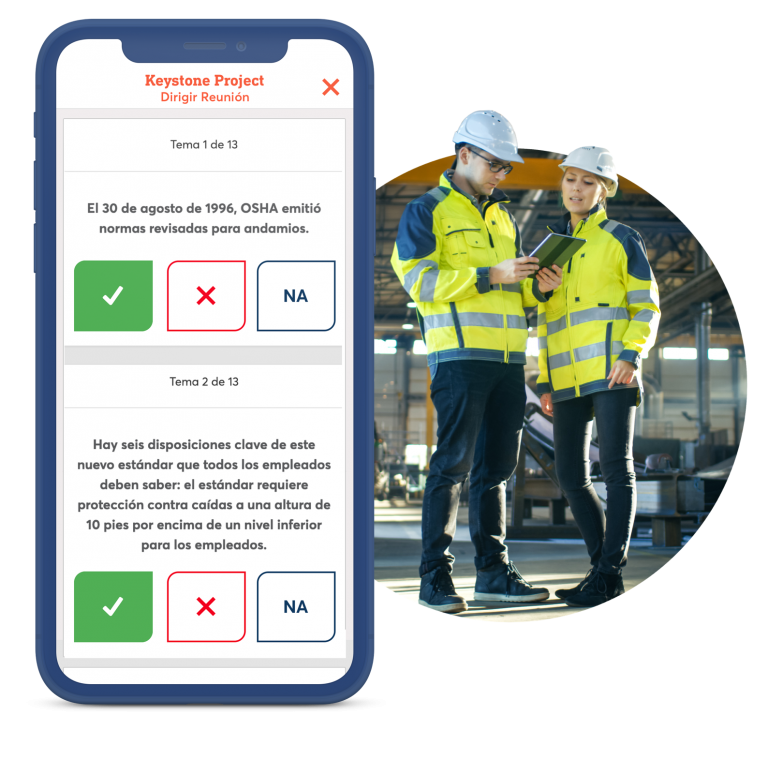 Multilingual safety app
All Safesite features — including checklists, audits, and inspections — are available in English, Spanish, French, and Portuguese.
Improve teamwork
Each member of your team runs safety actions in their preferred language; you see the results on your powerful analytics dashboard.
Safety templates
Hundreds of popular checklists and safety meetings are translated for you in our free template library.
Premium Feature
Assisted Onboarding
Safesite Premium customers can receive assisted onboarding and user training in English or Spanish