Construction
How To Complete Your OSHA 300 Log Digitally using Safesite
Four easy steps to complete your digital safety log using Safesite
In order to run a successful safety program in the United States, it's imperative that teams follow the guidelines set out by the Occupational Safety and Health Administration (OSHA). One of the ways to adhere to standards is by actively using and updating an OSHA Log, used to track recordable workplace injuries and illnesses.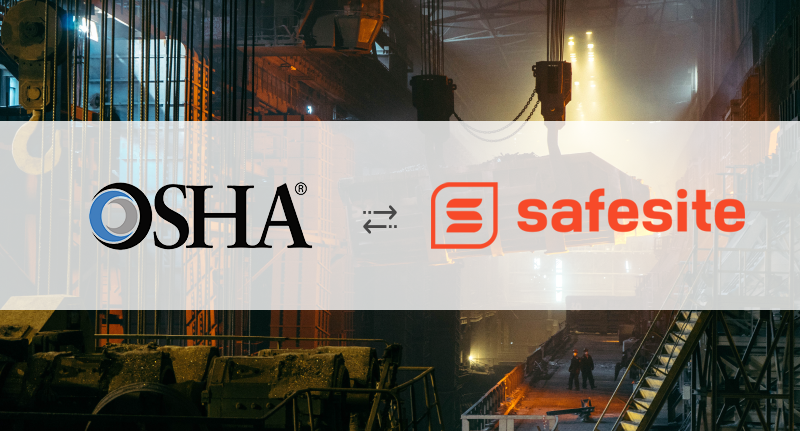 Now, thanks to Safesite, you can track, manage, and update your log without the pen and paper. For the first time in safety history, we are offering a digital OSHA 300 Log where Premium customers can track recordable incidents in real-time and any follow-up actions around compliance. If you're already using Safesite's incident reports feature, then any documented injury will automatically appear on your digital OSHA log, making compliance easier, more efficient, and synchronized for teams and organizations.
Using Safesite's OSHA log is straightforward. As you can see below, it's very easy to manage, download, and print the OSHA 300 Log after you add the recordable injuries.
Step 1
Record your incidents digitally for free on the Safesite app. It's incredibly easy to use, you can log incidents in real time, and they will synchronize with data on your dashboard so your entire team will be notified.
Step 2
Select incident reports you'd like to combine with the Safesite safety management dashboard. This makes reporting a breeze.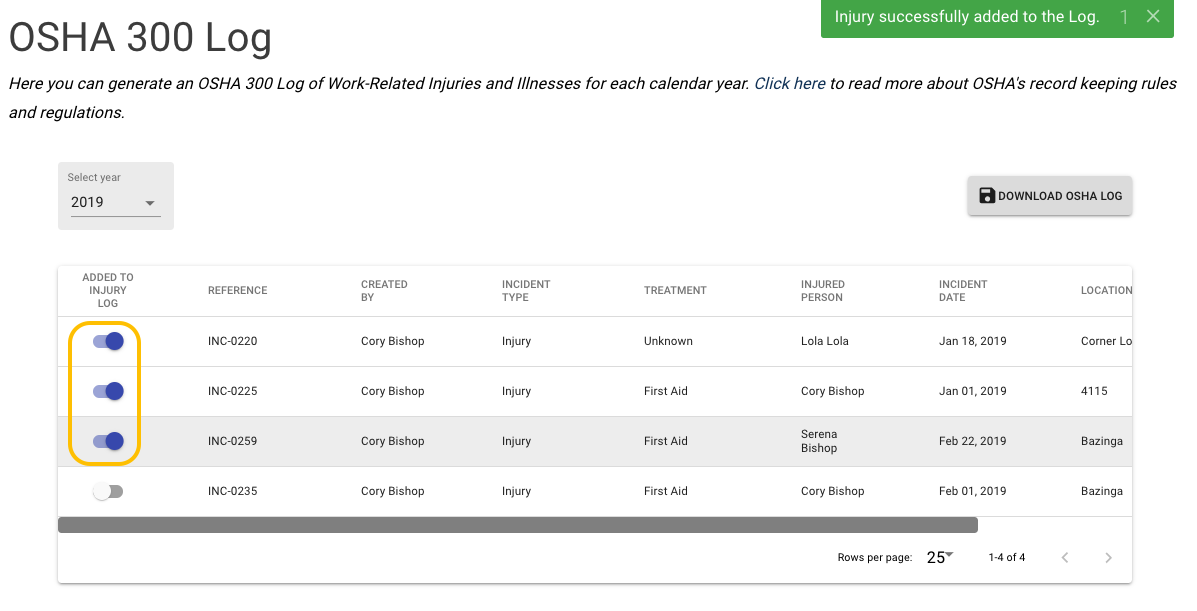 Step 3
Download your OSHA Log as an Excel sheet or pdf, whatever your company prefers. If you have more than 10 employees and operate in the US, OSHA requires you to print the OSHA Log post it on your job site for all employees to see.
Step 4
Send your log to OSHA. The log export can hold up to 100 injuries.
Note: Only incidents with type injury will appear on the list since OSHA only requires teams to add recordable injuries to the OSHA Log. Read more about how OSHA defines a "recordable injury."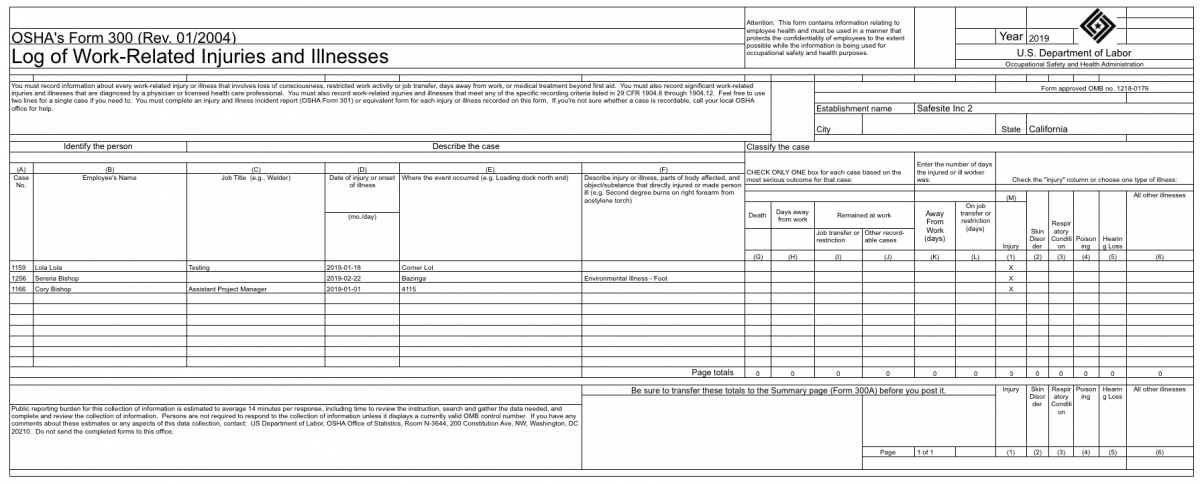 Now that you've seen how efficient and easy OSHA reporting can be with the Safesite OSHA Log, it's time to show company stakeholders the benefits of Safesite Premium.
Read more about OSHA's specific record keeping rules and regulations or check out Safesite's Top 10 OSHA Sited Standards for Construction article for construction-specific tips.
Hear the Latest from Safesite
Subscribe to our newsletter to receive the latest updates.
Hear the Latest from Safesite
Subscribe to our newsletter to receive the latest updates.