Checklists
Ladder Inspections and Checklists for Ladder Safety
Falls from ladders are completely preventable, yet they still occur thousands of times throughout the year. Ladder citations were number 3 in the list of top OSHA violations for 2021. Among construction workers, around 81% of fall injuries involve a ladder. The high number of work-related injuries and deaths related to falls from ladders emphasizes the importance of ladder inspections.
These inspections ensure that ladders are in good working order before each use. Employers have a responsibility to train all ladder-using workers on how to inspect them. We'll go over the requirements for ladder inspections, as well as what to do if a ladder doesn't pass.
We also include free templates for ladder inspections in the second half of this article.
OSHA Standards for Ladder Inspections
The following are OSHA standards related to ladder inspections.
OSHA standard 1910.23 covers the use of ladders in general industry. It covers all ladders, except for emergency operations and those that are an integral part of machinery or equipment. According to the standard, ladders should be inspected before initial use, before each shift, and more frequently if necessary. Ladder inspections ensure that they are clear of defects or damage that could result in a malfunction or the ladder breaking. The standard also details the proper construction of several types of ladders, including the width of the steps and the distance between steps.
OSHA standard 1926.1053 covers the use of ladders and construction. It provides extensive specifications for how ladders are to be constructed and used in construction. According to standard 1926.1053(b)(15), "Ladders shall be inspected by a competent person for visible defects on a periodic basis and after any occurrence that could affect their safe use." Ladders that do not pass inspection are to be immediately taken out of service and repaired or replaced.
OSHA standard 1910.30 states that employers must train their workers to use ladders safely. If an employee feels unsafe, they have the right to refuse work. Ladder safety should be included in the required fall protection training for your workers. Workers need to learn the nature of ladder hazards and how to recognize and minimize them. Employers are also required to retrain employees on a regular basis to keep the information fresh. Toolbox talks are a great way to review ladder safety training.
When to Inspect Ladders
OSHA standard 1910.23 says that ladders should be inspected before each shift or more frequently as necessary. Workers should be trained to inspect ladders before each use to ensure that they are in good working condition.
Workers are exposed to many types of ladders, built from a variety of materials.
Stepladders are often A-shaped and stand on their own. They must have a spreader or locking device to keep the ladder stable. They can be built from wood, fiberglass, or aluminum.
Straight ladders are used to reach an upper level and are leaned against the structure. The top must extend beyond the height of the structure by 3 feet when leaning at a 75° angle.
Extension ladders are straight ladders with a fly section that can be adjusted to various heights.
For more assistance with selecting and inspecting ladders, check out NIOSH's Ladder Safety App (available for Android and iOS, in both English and Spanish). Safesite also has a ladder safety checklist that can be used when inspecting jobsite ladders.
Inspecting All Ladders
The first step in ladder inspection is ensuring that all the manufacturer's tags, labels, and stickers are still on the ladder. The labels should be clearly legible, without painting or other markings covering them up. The information on these tags and labels includes:
Ladder size
Type and/or duty rating
Maximum working length, for extension ladders
Model number or name
Manufacturer's or distributor's name
Manufacturer's plant location
Month and year of manufacture
ANSI compliance and warranty, if applicable
Other guidelines and warnings
Starting at the bottom, inspect the ladder's feet to ensure that they are in good condition and on level, stable ground. If the feet are not positioned correctly, adjust the ladder to provide a stable base. In addition, ladders should be placed in accordance with the 4-1 rule. Missing feet may cause the ladder to slip, resulting in a potentially deadly fall.
Next, inspect the ladder's side rails and steps to ensure that there is no damage, dents, or debris, including rust or corrosion. Steps should be securely attached to the side rails. Any debris that could cause slippage, like mud, grease, or dirt, should be removed from the steps.
Ensure that all rung locks and spreader bars have been engaged properly and are securely fastened.
Inspecting Specific Ladder Types
Stepladders
Inspect the top cap, steps, side rails, and locking braces before using. Loose locking braces or spreaders can cause a stepladder to wobble and become unstable.
Also inspect the pail shelf and platform. If it is loose, cracked, bent, missing, or broken, take the ladder out of service.
Extension Ladders
Inspect the rungs, rails, extension locks (dawgs), rope, and pulley assembly to ensure that all parts are working properly.
What to Do with Inspected Ladders
Any ladders that do not pass inspection or are found to be defective must be removed from service immediately. They should be tagged with a sign saying, "Do not use." Fixed ladders should be blocked with pieces of plywood or other obstructions.
If a ladder can be repaired to its original design criteria, it should be fixed. If it cannot be repaired, the ladder should be destroyed or recycled. It is not safe to use a damaged ladder in any environment. Don't use wire, screws, bolts, or tape to fix any ladder.
Ladder Inspections (Templates)
Many ladder accidents lead to recordable injuries and lost time from work.
With inspections, you can improve your team's ability to assess ladder damage and remove faulty ladders from service.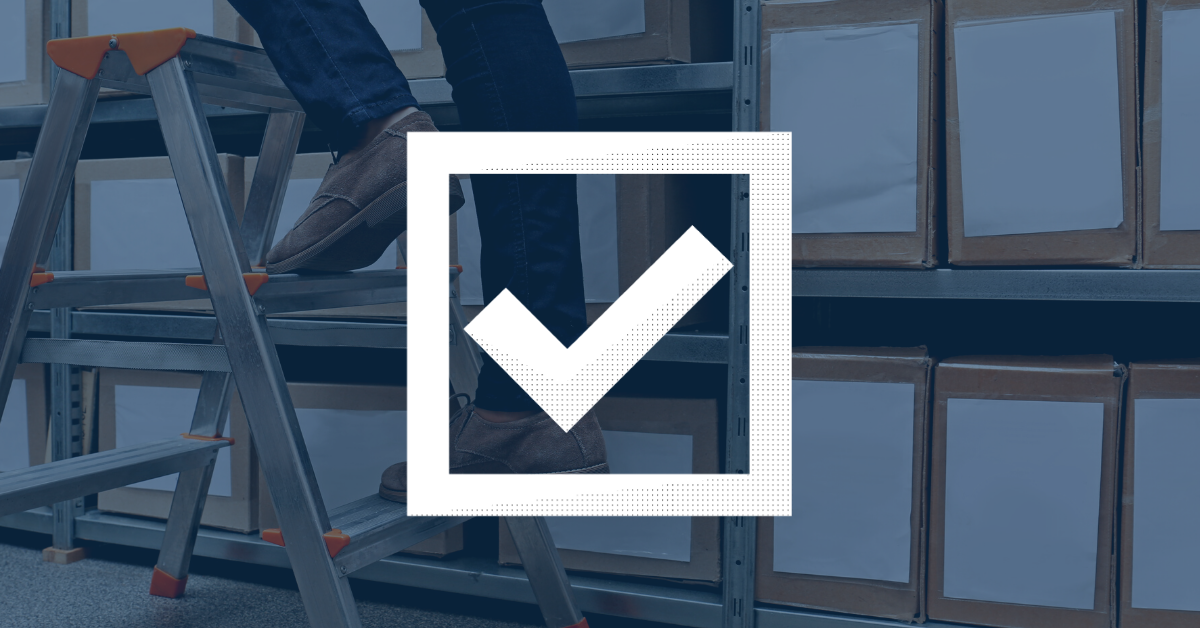 General Ladder Safety Inspection
Ladder safety principles should be second nature, but it's easy to overlook things when you're focused on the job. Use this checklist prior to climbing a ladder at work to be sure you're equipped to climb safely.
Applicable to any industry, any employee who uses or works around ladders should be familiar with these principles. This checklist includes (1) pre-use ladder inspection, (2) ladder setup safety, and (3) climbing safety for various types of ladders.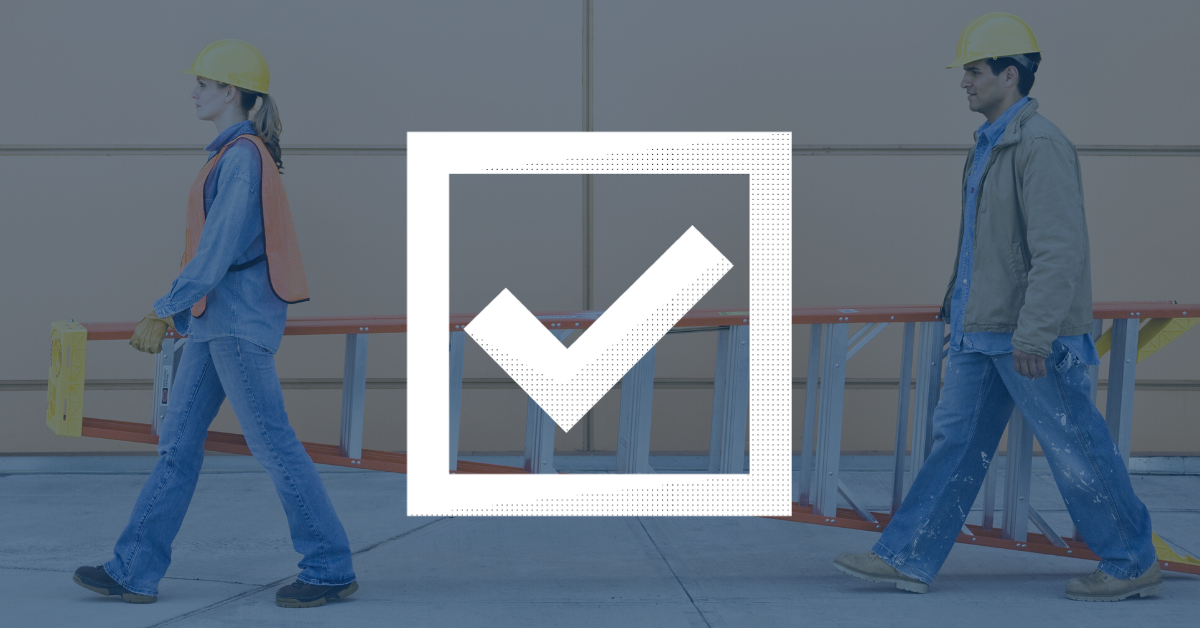 Stepladder Inspection Log
In addition to the practices outlined in the General Ladder Safety Inspection, you'll want to document the condition of your podium, platform, and stepladders using this log or a ladder inspection tag.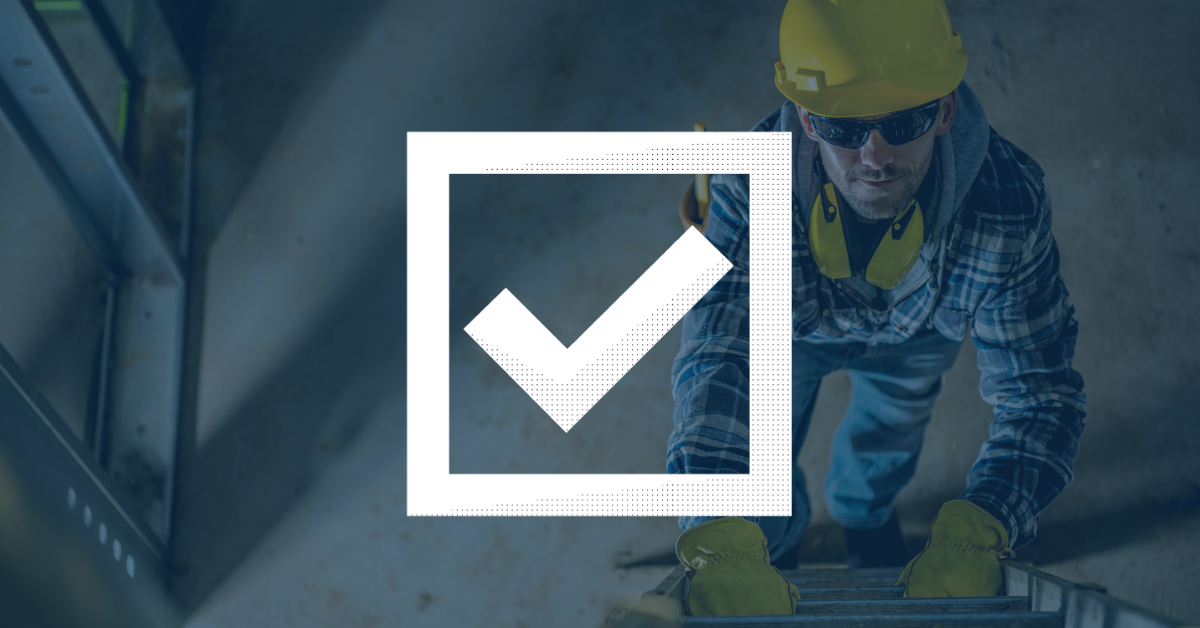 Extension Ladder Inspection Log
Inspect and document the condition of your ladders with this log. Use the General Ladder Safety Inspection for extension ladder setup and climbing safety.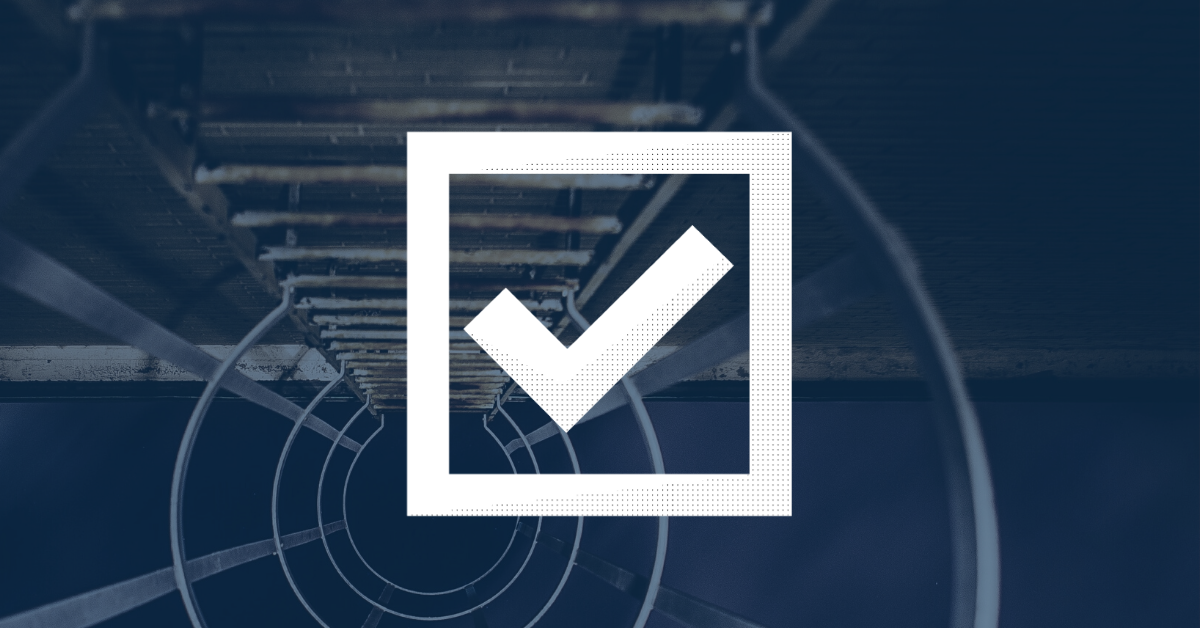 Fixed Ladder Inspection Checklist
Time, weather, and modifications can wear down your fixed ladders. Inspect them regularly to ensure they are OSHA compliant and in good working order.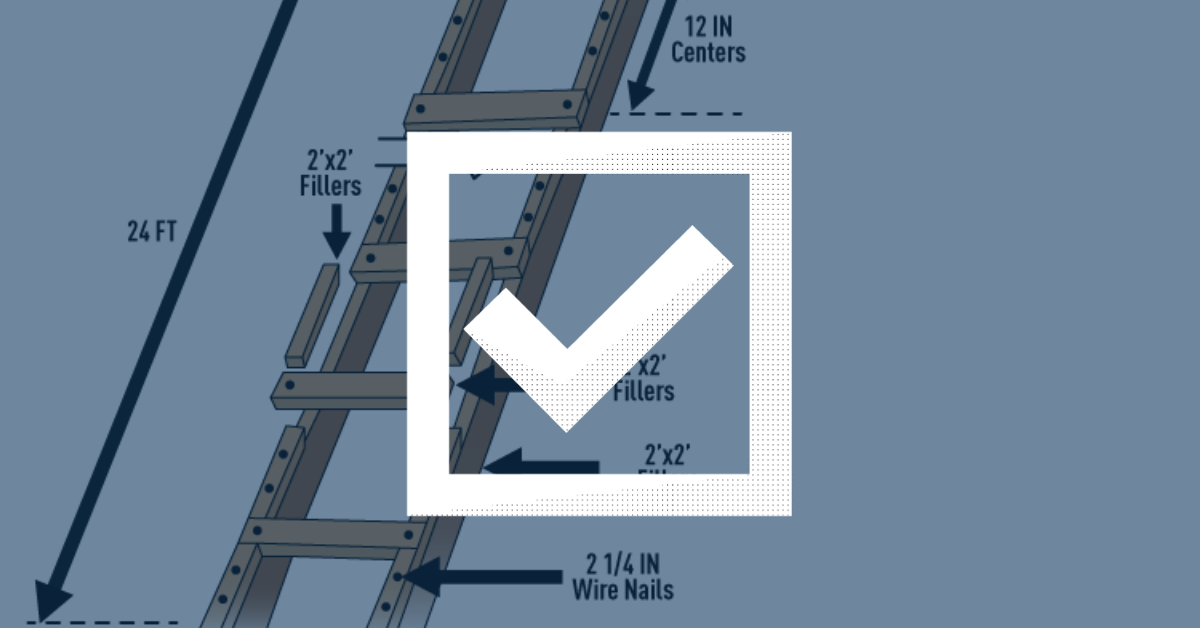 Job Made Ladder Checklist
Job made ladders are cost-effective and easy to build—but easier to build wrong. Use this checklist to verify your job built ladder can withstand stress and allow your employees to work safely.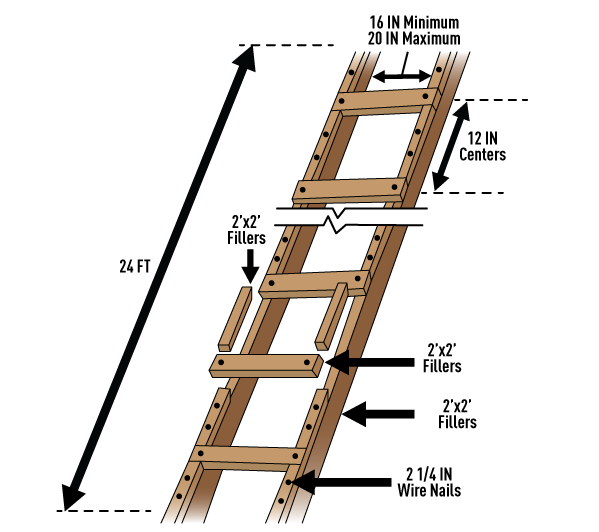 Improving Ladder Safety
Don't make any assumptions about your team's ladder knowledge. Many bad habits are learned over time and must be unlearned with time and training.
Using the above ladder inspections can help workers form new habits as they work through safe practices step-by-step. Ladder inspections should be tracked and recorded to ensure that they are up to date. Use a label on the ladder to track inspection dates and results, and a ladder inspection checklist to ensure that all points are checked.
To help you and your employees track your ladder inspections and their results, turn to safety management software like Safesite. All your inspections, checklists, and notes are kept securely in the cloud, where all your employees can view them.
Safesite even lets you use your own custom checklists and inspections to meet your exact needs. The dashboard view will show you problem areas — both behavioral and structural — that signal the need for better training or accountability, helping your company reduce risk and prevent ladder injuries before they occur.
Hear the Latest from Safesite
Subscribe to our newsletter to receive the latest updates.
Hear the Latest from Safesite
Subscribe to our newsletter to receive the latest updates.