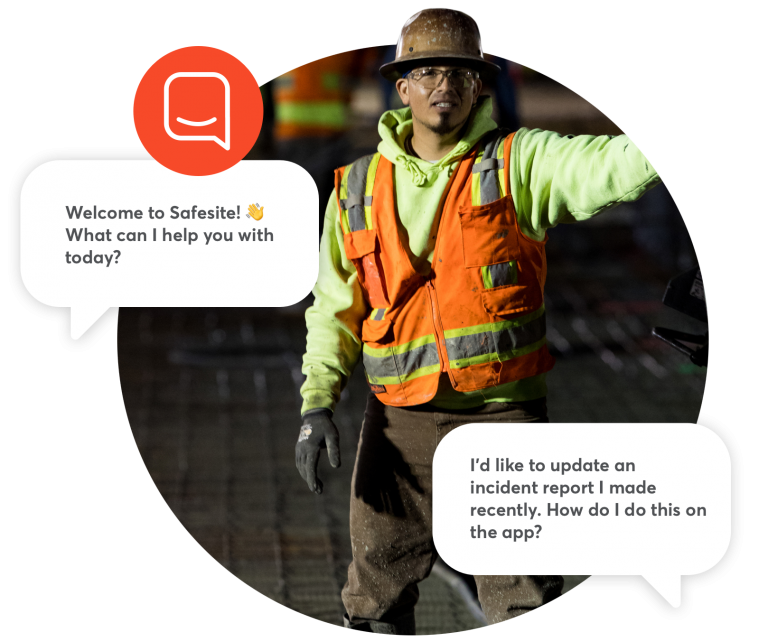 Receive world-class support
With an outstanding CSAT score of 87.8%, the highly skilled Safesite support team can help you set up, maintain, and troubleshoot your best safety program ever. We're here to help and provide the best possible service to all our clients.
Get started with training
Start your Safesite experience with webinars and training designed to empower even the most tech-resistant individuals and teams.
Enjoy support in real time
Empower your teams to ask questions throughout the work day. Team members can ask the Safesite support team questions and get the answers they need in Spanish or English.
Premium Feature
Receive premium support forever
Enjoy the same level of world-class support forever (free accounts, only the first 30 days) when you upgrade to a Premium or Enterprise subscription.
Upgrade Now