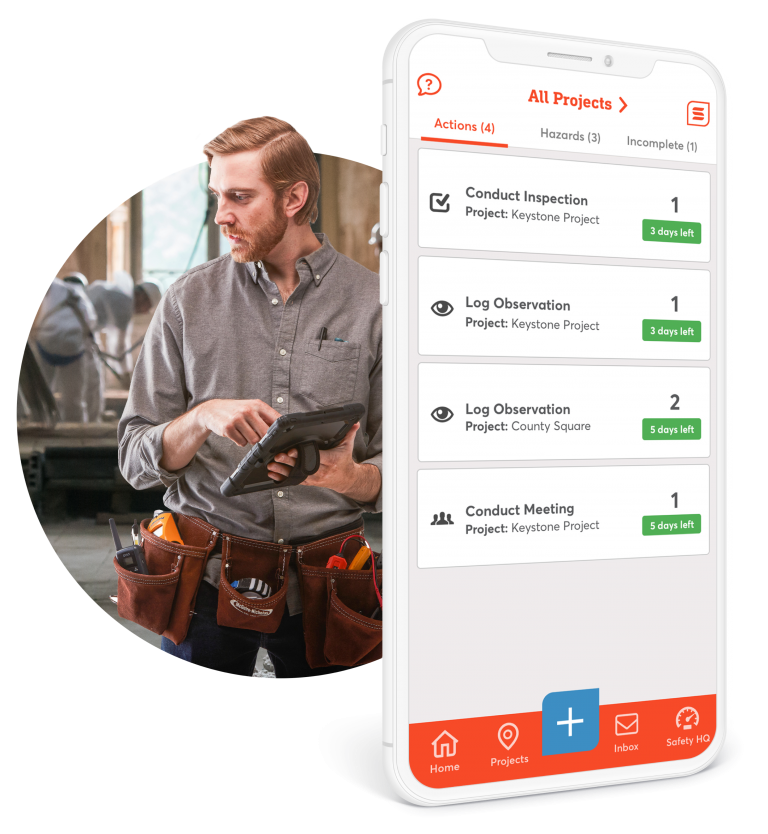 Add trades and subs as teams
Teams allow you to segment personnel and manage them as a group. Add, manage, and archive teams as needed.
Assign safety tasks
Hand over safety tasks, like inspections, safety observations, and toolbox talks to individual teams or trades. Set one-off or recurring safety campaigns.
Resolve hazards quickly
Log a hazard, identify a corrective action, and assign it to the relevant team. The team will receive a notification, complete the corrective action, and resolve the hazard in record time.
Streamline training compliance
Make sure every worker has up-to-date training and certification before they clock in. Stay on track with certification expiry notifications for entire teams or individual personnel.