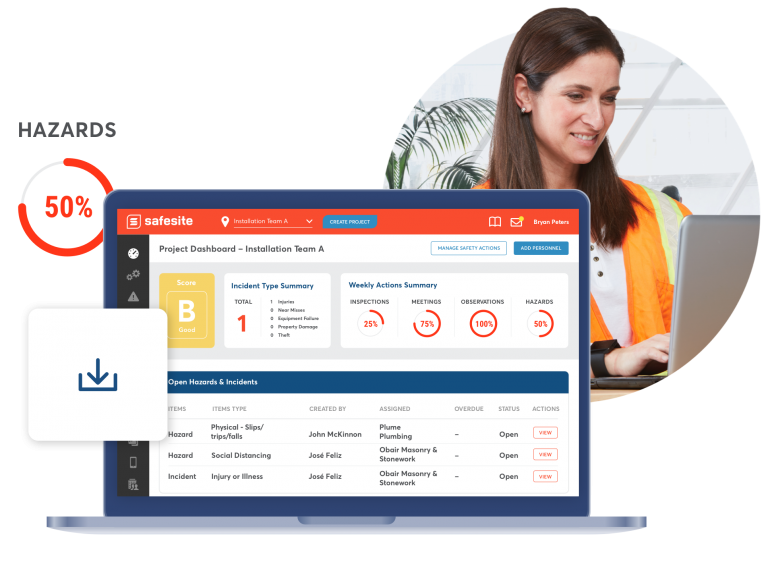 Incentivize workers
Drive team safety engagement and incentivize teams to go beyond compliance with Safesite's ranked leaderboard.
Visualize success
Visualize and quantify leading and lagging indicators with easy-to-digest reporting. Share those reports with stakeholders to drive safety success.
Access unlimited reporting
Generate comprehensive daily, weekly, or monthly reports to streamline compliance and stay on track. Create as many reports as you need at no additional cost.