Safety Management Challenges within the Agriculture Industry
Paper Recordkeeping
Are you working with a dated, binder-based safety and log process? When CalOSHA asks for your maintenance, equipment, and safety logs, do you have a quick way to provide those?
Lack of Preparedness
Is it difficult to stay ahead of inspections and audits? Do you feel prepared should equipment break down or an injury occurs?
Immature Safety Program
How robust is your safety program? If you have a safety program in place, can you efficiently take ownership of it, or do you use a third-party to train your team?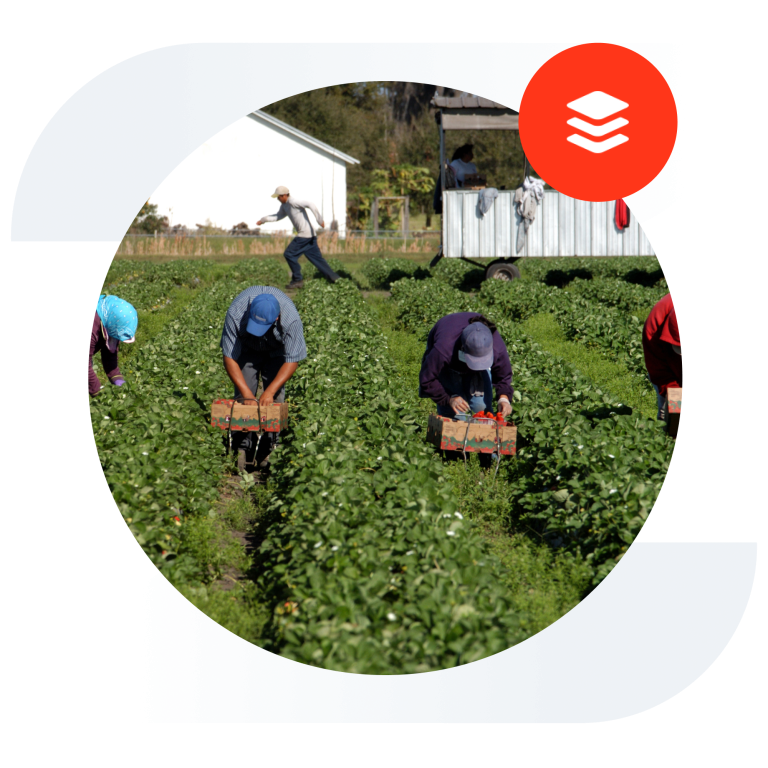 Risk Management Program Solutions with Safesite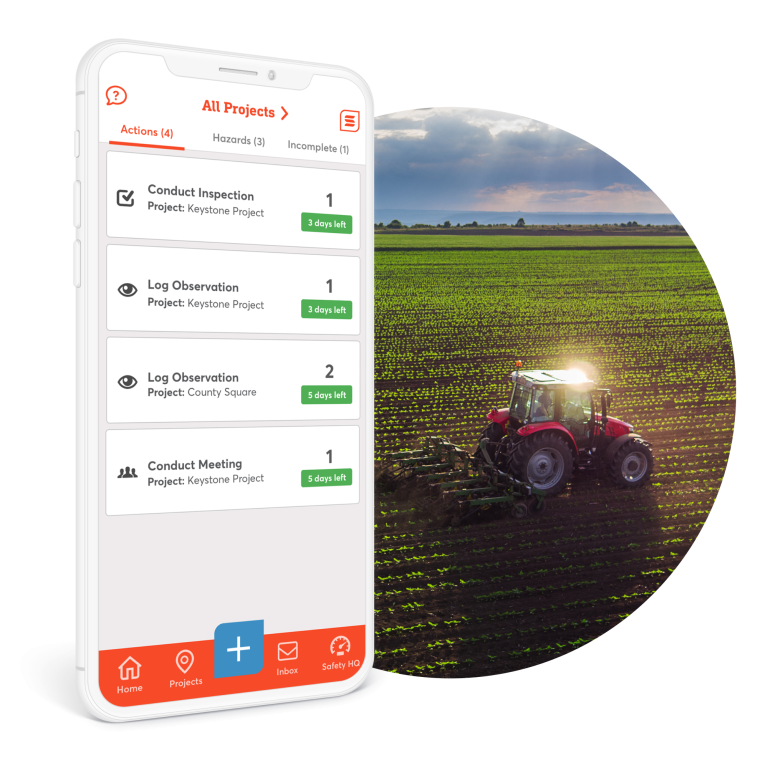 Digitize your safety program and save valuable time
No more pen and paper binders to keep track of your safety program, certifications, and logs. Safesite provides digital records of inspections, observations, certifications, hazards, and more. View trends and export reports.
Be prepared
If county inspectors show up for random inspections, feel confident that your logs, certifications, and records are up-to-date. If CalOSHA requests logs, access them with just a few clicks.
Manage your all-in-one safety program wherever you are
No more working with third parties for your safety training and program management. Keep your safety program at your fingertips. Available whether you're in the mountains with no service, or at your desk viewing reports.
Agriculture and Farming Templates
View Safesite's collection of agricultural and farming safety templates and checklists - ideal for Safety Managers and Machinery Technicians.