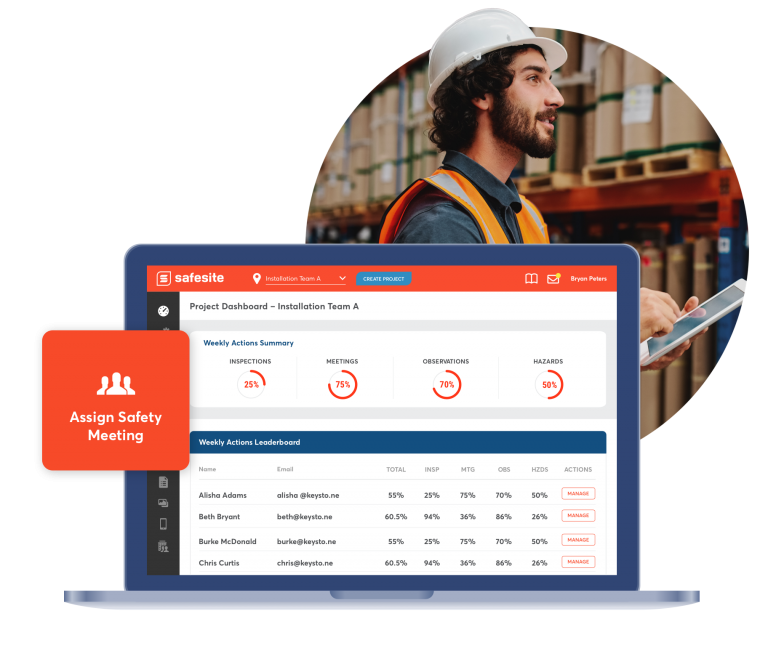 Delegate and track safety tasks
Delegate safety tasks on a one-off or recurring basis, including inspections, audits, checklists, safety meetings, toolbox talks, hazard analysis, observations, and more.
Drive team safety engagement
Get teams involved in the safety program by assigning safety actions for each individual personnel or an entire team.
Measure performance
See how your team performs throughout the week with the Actions Summary and use the Leaderboard to see top-performing personnel.