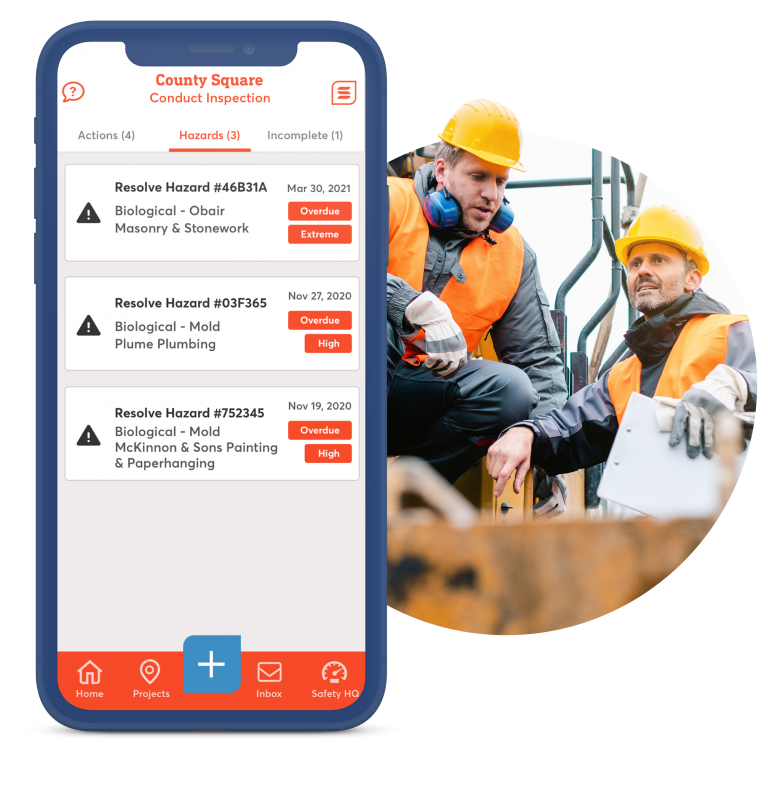 A personalized to-do list for everyone
When you assign a safety task to a member of your team, it will show up on their to-do list in the field.
Focus on what matters most
With a priority placed on hazards and overdue items, you'll know which issues need attention and where to prioritize your time.
Resolve hazards faster
Your to-do list includes unresolved hazards so you can stay on top of progress and ensure they are resolved.
Run safety campaigns
Queue up a series of safety inspections or meeting topics to meet and surpass your compliance goals.