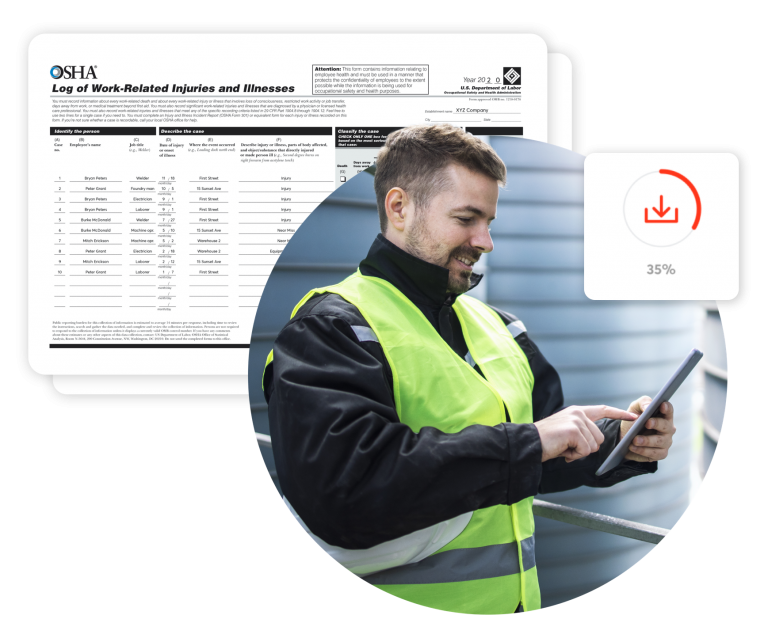 Complete OSHA 300 automatically
Automatically add a serious or recordable incident to the OSHA 300 log with just 1 click.
Improve OSHA compliance
Get your OSHA 300 report out and posted on time every year with no hassle. Send it seamlessly to all stakeholders.
Export OSHA 300 log as an Excel file
When it's time to post your OSHA log, one-click download the log as an excel (.xls) file. You can then view, share, or print the file.