Falls continue to be one of OSHA's Top 4 Violations year after year. While addressing falls from a behavioral standpoint is effective for prevention, there is also ample opportunity for better products and technology to set the stage for sweeping risk reduction.
In this article, I take a closer look at new wearable, software, training, and hardware solutions. These exciting advancements in technology can reduce the number and severity of construction falls:
Fall Safety Training Apps and Games
Wearables for Fall Prevention and Warnings
Leading Indicators Apps
New Fall Prevention Systems
Fall Prevention Training Apps
Construction skills are best learned outside the classroom. OSHA recommends a 1:3 ratio of lecture to participation. Field learning options — such as apps, augmented reality (AR), and virtual reality (VR) — have a promising future in construction training.
Harness Hero
The Harness Hero app is an interesting example of the recent trend of the "gamification" of training in the construction industry.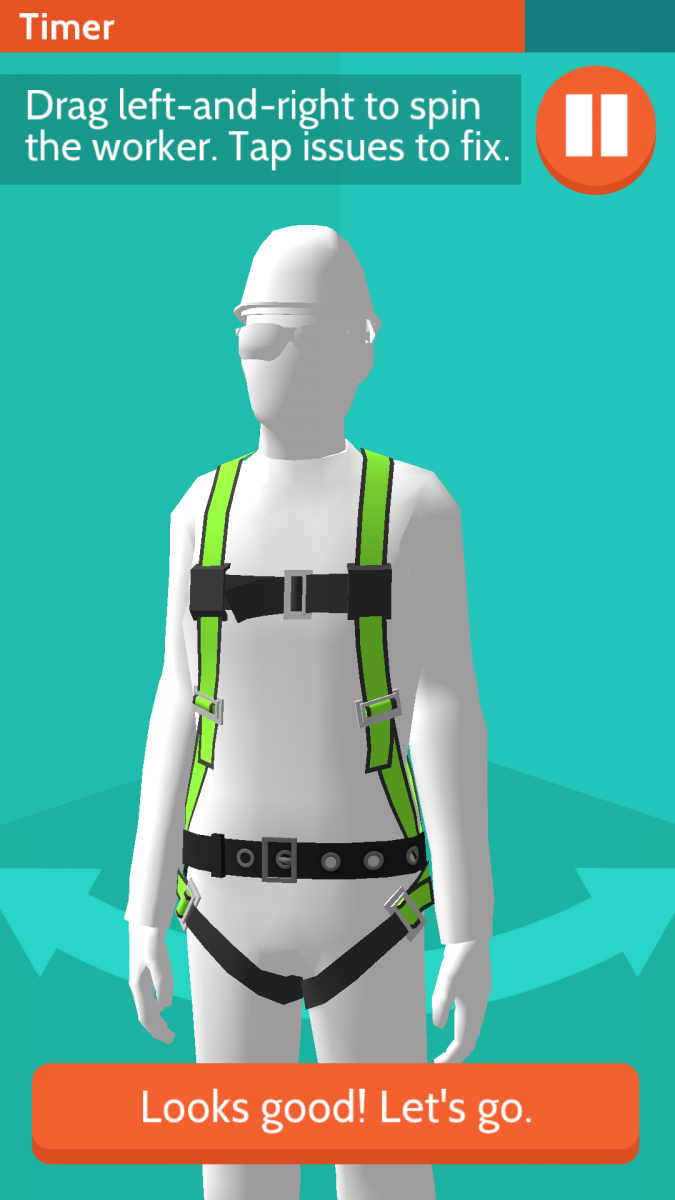 The Harness Hero app serves as a reinforcement type of training for users on the basics of the ABC's for Fall Protection (Anchor, Belt, Connector). Construction workers using the app learn about how to select a proper anchor point and inspect the fall protection system.
The app was created through a unique partnership between the Game programmer Simcoach Games who partnered with the Constructors Association of Western Pennsylvania and the Master Builders Association of Westen Pennsylvania.
Harness Hero is a free app and is available on the Android, Apple, and Amazon app stores.
Miller Fall Clearance App
The Miller Fall Clearance App was created to help construction crews easily calculate the fall distance and swing radius required to arrest a fall when using a shock-absorbing lanyard or self-retracting lifeline.
It's critical to know your fall clearance distance and swing radius when working at heights on items such as overhead bridges, roadways, and plants. The Miller Fall Clearance App, available for free on the Android and Apple app stores, allows workers to make calculations as-needed.
Wearable Technology That Warns Workers
One of the most exciting areas of advancement in wearable technology. Through wearable devices, stronger internet bandwidth, and the connectivity of IoT (internet of things), contractors can now protect workers in real-time.
The tracking of construction workers on project sites is the subject of some controversy, though. Where worker vitals and geolocation are recorded and transmitted, privacy and security are a concern. Uptime and consistency are also vitally important, especially in remote areas or sites with a great deal of signal interference.
Spot-r, Wake Cap, and the Apple Watch are three examples of wearable tech that have been adopted by construction companies to monitor the position and status of employees working in high-risk areas.
Spot-r Helps Create Safe Work Environments
The Spot-r system created by Triax provides contractors with a reliable network for tracking the locations of crews on large project sites.
The Spot-r Network is used to set up control areas around project sites: level three of a new high rise tower, for example, or an abatement area for asbestos removal in a warehouse.
The crew members working on site wear a Spot-r Clip device on their belt. The Spot-r Clip can alert management if an employee is in a high-risk or restricted area. It can also detect falls and alert the site safety or management team that a fall has occurred by an employee.
Even more importantly, the Spot-r system tells the management team where the employee is located on the project site for easy location by emergency services. Spot-r has been proven to reduce injury response time by as much as 91%.
The Wake Cap Expedites Emergency Response
The Wake Cap system offers contractors an Internet of Things (IoT) system to monitor employees for fall hazards on project sites. The Wake Cap system works through a series of connected nodes placed on the project site and a device is mounted on the back of an employee's hard hat.
The node system creates a network that allows for geopositioning for employees, materials, and equipment. This is useful for monitoring work zone clearances, improving evacuations, and detecting falls and head impact.
Apple Watch (Series 4 & 5)
The Apple Watch is a popular consumer product that holds amazing promise for the construction industry. The new series 5 Apple Watch has a few key features that many construction employees could benefit from such as:
Loud noise warnings via the Noise App
Fall detection
Heart rate and vitals monitor
GPS
Fall Prevention
If a worker experiences fatigue, low blood pressure, or high body temperatures while working at heights, they may be more vulnerable to falls. The Apple Watch's Health app can help prevent falls by monitoring vitals for warning signs and alerting the worker with a notification.
Similarly, the ECG app can help workers test themselves for heart rate irregularities. If the worker is experiencing abnormalities, they can get down to safety before the condition worsens.
Fall Detection & Response
The Apple Watch has a dedicated Fall Protection feature that may be turned on in the settings. On a construction site, foremen and managers listed in emergency contacts could receive vital alerts in the case of a fall.
When the Apple Watch detects the wearer has fallen, it sounds an alarm, displays an alert, and even taps them on the wrist! If the user is OK, they can choose to dismiss the alert or to dial their emergency contacts. If the user doesn't respond, the watch dials emergency services.
The smartwatch could be a backup safety monitor of sorts, alerting site management when a fall occurs so that the employee does not lie unconscious and injured for hours.
Fall Safety Pro App
When the Fall Safety App (running on an Android smartphone, Apple iPhone, or Apple Watch) detects a fall, it sounds an alarm, displays an alert, and makes the wearer's device vibrate. The wearer can then choose to dismiss the alert or dial their emergency contact.
The app offers versions for use at home, on a construction project, and lone workers who are in remote locations.
One of the interesting features is the check-in feature that requires workers to check-in periodically during their work shift (every 60 minutes, for example ) to verify that they are OK.
Leading Indicator Tracking Apps
New technology is only as good as its implementation. SaaS applications are a cost-effective and convenient way to manage many workplace systems — and safety is no exception.
Get early warnings and evaluate risk level with a leading indicator tracking app.
Fall Prevention Indicators
Look for the following metrics in safety tracking apps:
Fall prevention toolbox talks
Fall prevention training with participation
Equipment inspections
Near misses related to falls
Safety managers get a better feel for fall risk when they trend the data captured in the field.
Safesite
Safesite is a leading indicator tracking app with a multitude of free features, including incident reports, positive observations, toolbox talks, equipment tracking, and hazard management.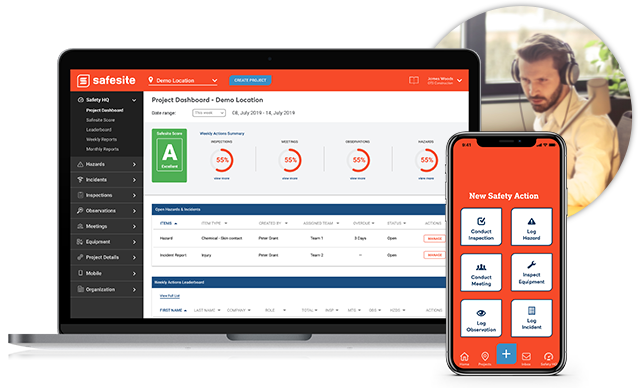 Users can create, track, and analyze the indicators of your choice through its reporting feature. The app has a predictive engine that breaks down key trends and produces a safety score. The score provides real-time feedback and, if needed, steps to improve.
New Fall Prevention Systems and Hardware
Advancements in preventive hardware and equipment allow companies to implement better fall controls in a more cost-effective way. Passive fall prevention systems, like guardrails, and active fall prevention and restraint systems have been used (often incorrectly) for decades — but industry leaders and re-engineering products to make them more effective, more lightweight, and easier to use.
Tiedown Universal Guard Rails
Guard rails reduce fall risk around unprotected edges. Historically, rails have required permanent installation, leading many contractors to opt out after considering cost-benefit factors.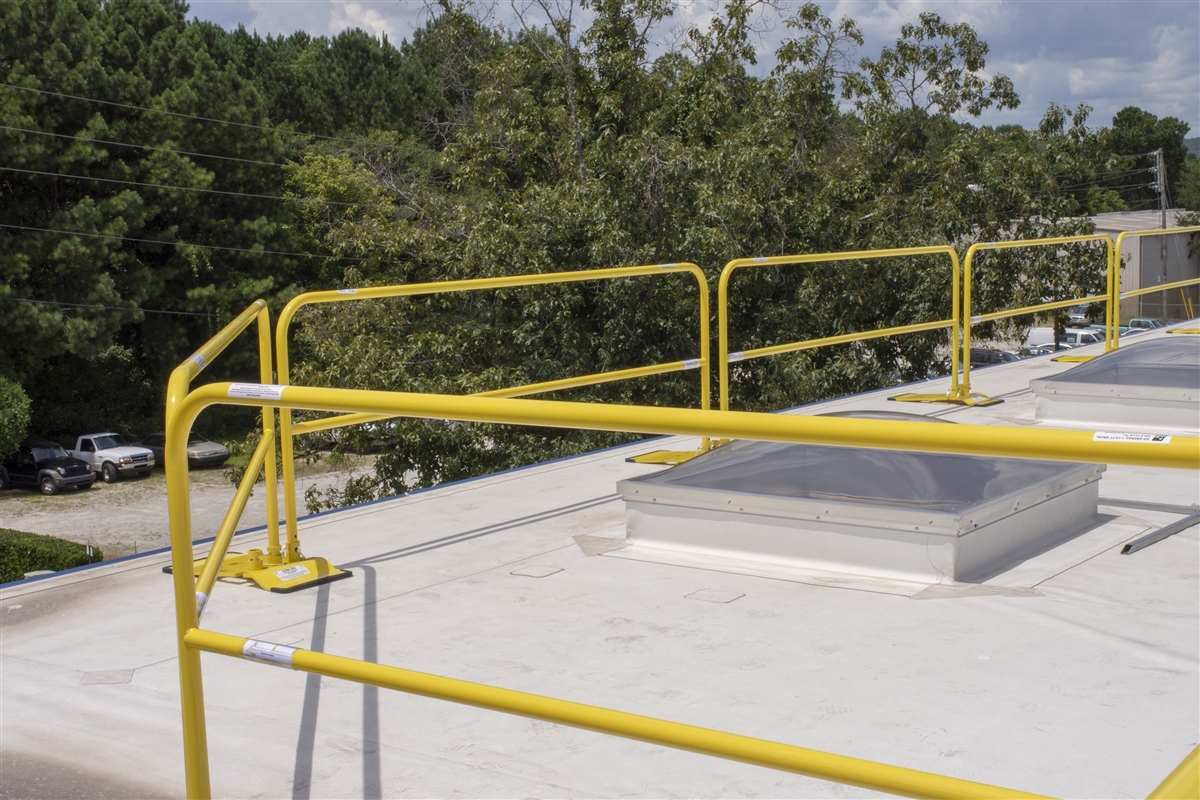 With the RZ Universal Guard Rail by Tie Down, rails can be installed, uninstalled. Moved, and re-used. The strength and weight of the components make the system viable for both short and long term solutions.
According to Tie Down, "The RZ baseplate weighs 40% less than others, stacks easily, and is designed to absorb an impact into the rail more efficiently. Our proprietary TS22 coating is long-lasting against UV degradation."
Plank Fall Protection Safety Systems
For workers who use planks and ladder jacks, the Plank Fall Protection System by Work Safe is an OSHA compliant solution that, unlike alternatives, is easier to install, use, and monitor.
The system, which uses various brackets, a guardrail, and a Self Retracting Lifeline (SRL), works with both ladder jacks and pump jacks.
Miller Fall Protection Equipment
Honeywell's answer for better climbing safety equipment in energy and industrial is the Miller Fall Protection System.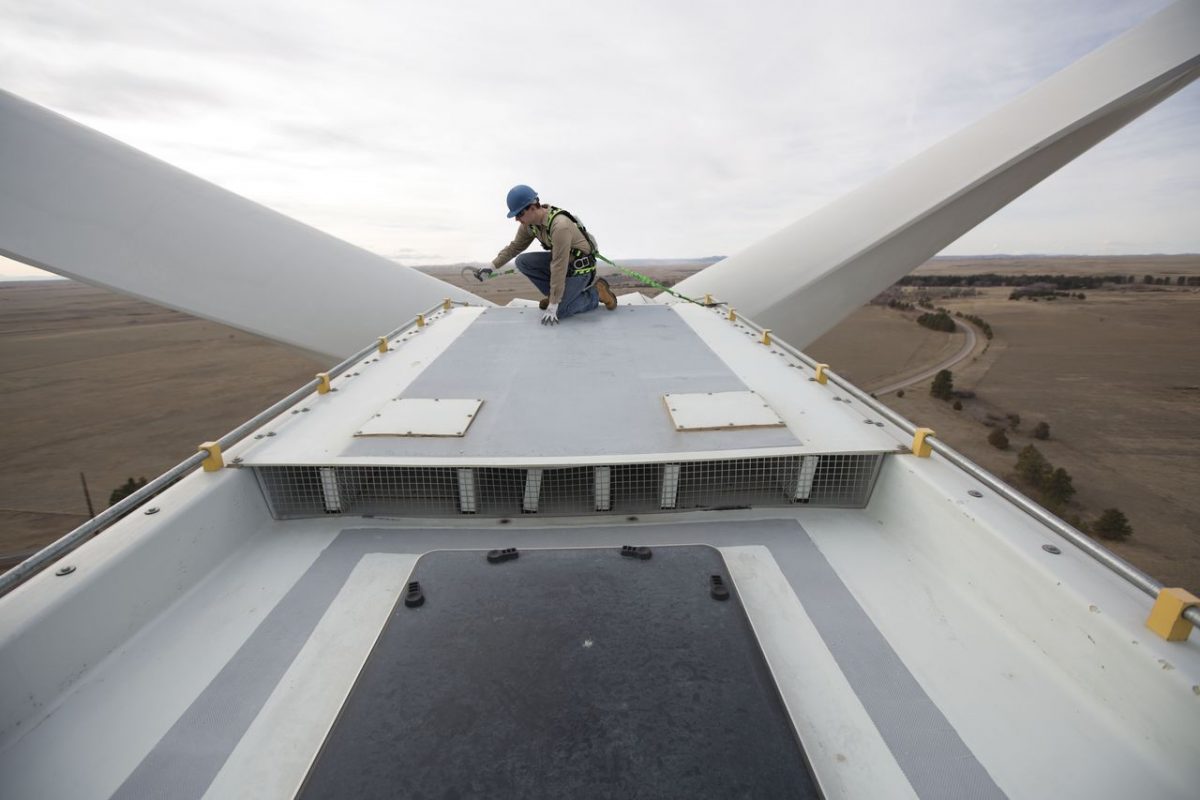 The Miller System includes harness and lifeline systems designed specifically for fixed ladders, wind turbines, and oil and gas drilling.
Technology is Critical in Addressing Falls From Heights
If you can't reduce falls through elimination or substitution, your fall prevention system should comply with the applicable standards — and then some. Thankfully, recent advancements in fall technology provide new, innovative ways to prevent falls.
Tell us your thoughts. How would your workers benefit from new fall protection hardware, a wearable alert system, better training, or hazard tracking?
Hear the Latest from Safesite
Subscribe to our newsletter to receive the latest updates.
Hear the Latest from Safesite
Subscribe to our newsletter to receive the latest updates.