Featured
10 Things You Can Do with Safesite in Under Two Minutes
The work of safety comes with a huge number of time-consuming but mission-critical tasks. The sheer amount of mandatory paperwork alone makes you wish you could add more hours to the day. But because physics doesn't allow for time travel (yet), you need extra help.
Safesite is the next best thing to a time machine, and it empowers even "Last Minute Larrys" to get administrative work done quickly and painlessly. Safety pros who use Safesite shave an average of 20 hours of administrative work off their workweek.
Does it sound too good to be true? Here are 10 things you can accomplish with Safesite in two minutes — or less!
Safesite's Top Six "2-Minute" Safety Actions for Field Users
Want to move between sites faster, streamline processes, and stay on task? You can complete these daily safety tasks in under two minutes.
1. Record an Observation
Record safety observations from any device, even when you're offline! These observations go straight to your dashboard and become part of your safety insights, so you'll get actionable information with no extra effort.
Tip: Check out Safesite's guide to the best practices of safety observation data.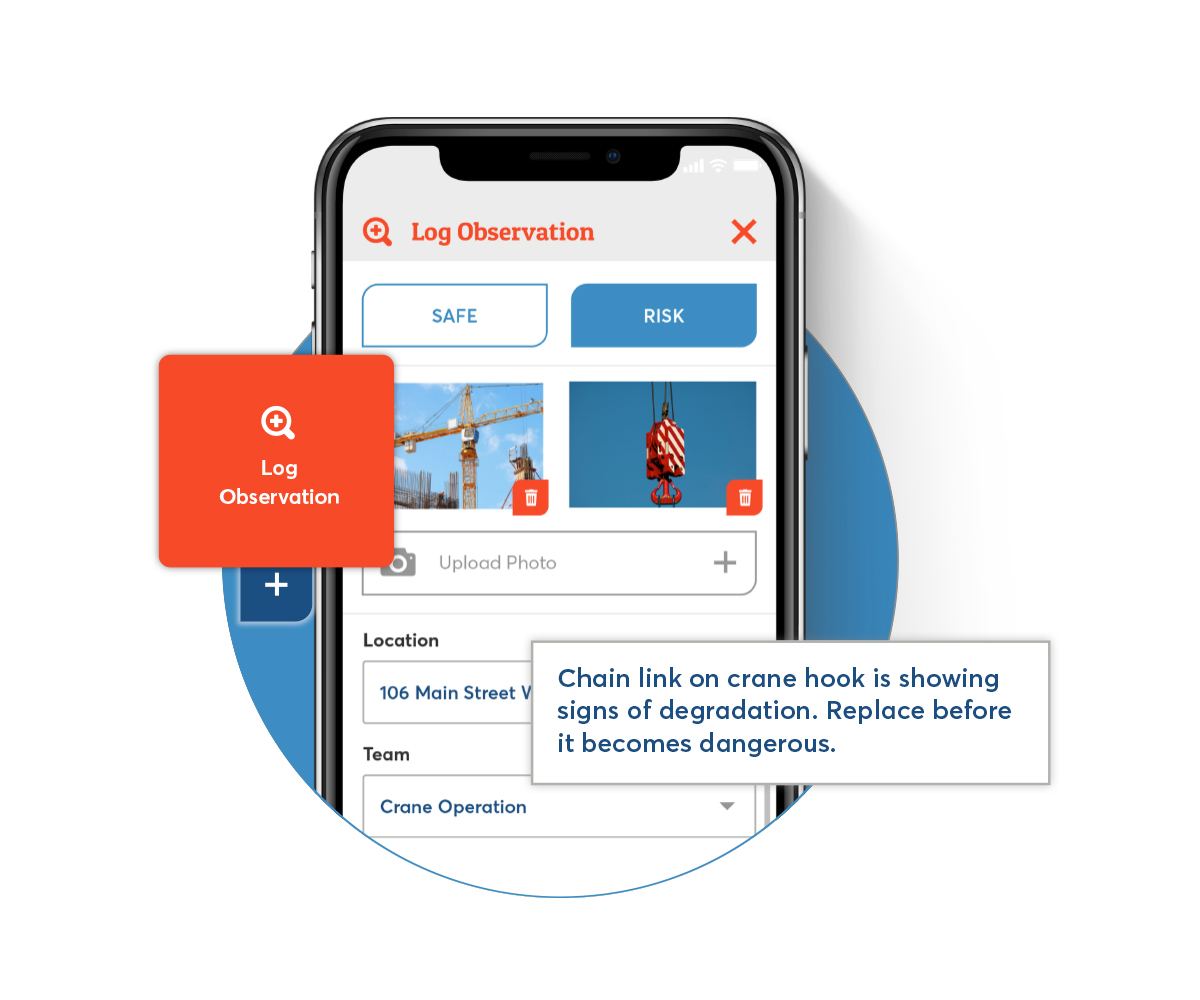 2. Review Your To-Do List At a Glance
Are you still walking around with a clipboard – or worse, a series of out-of-order Post-It notes?
Find your safety to-do-list on the Safesite app. You'll see your unresolved hazards and incomplete actions, including priority levels, as soon as you open the app. If you have multiple projects, you can see all outstanding actions under All Projects or narrow them down by each individual project.
And because so many Safesite tasks take under two minutes to complete, there's nothing stopping you from checking items off your to-do list in record time.
3. Set-up a Meeting or Toolbox Talk
Want to save time on your toolbox talks? Speed up those safety meetings? Use Safesite to organize and even run your safety meetings. With Safesite you can:
Choose from hundreds of meetings or upload your own
Set up location and attendee-specific meetings
Keeping meeting and attendance data in one place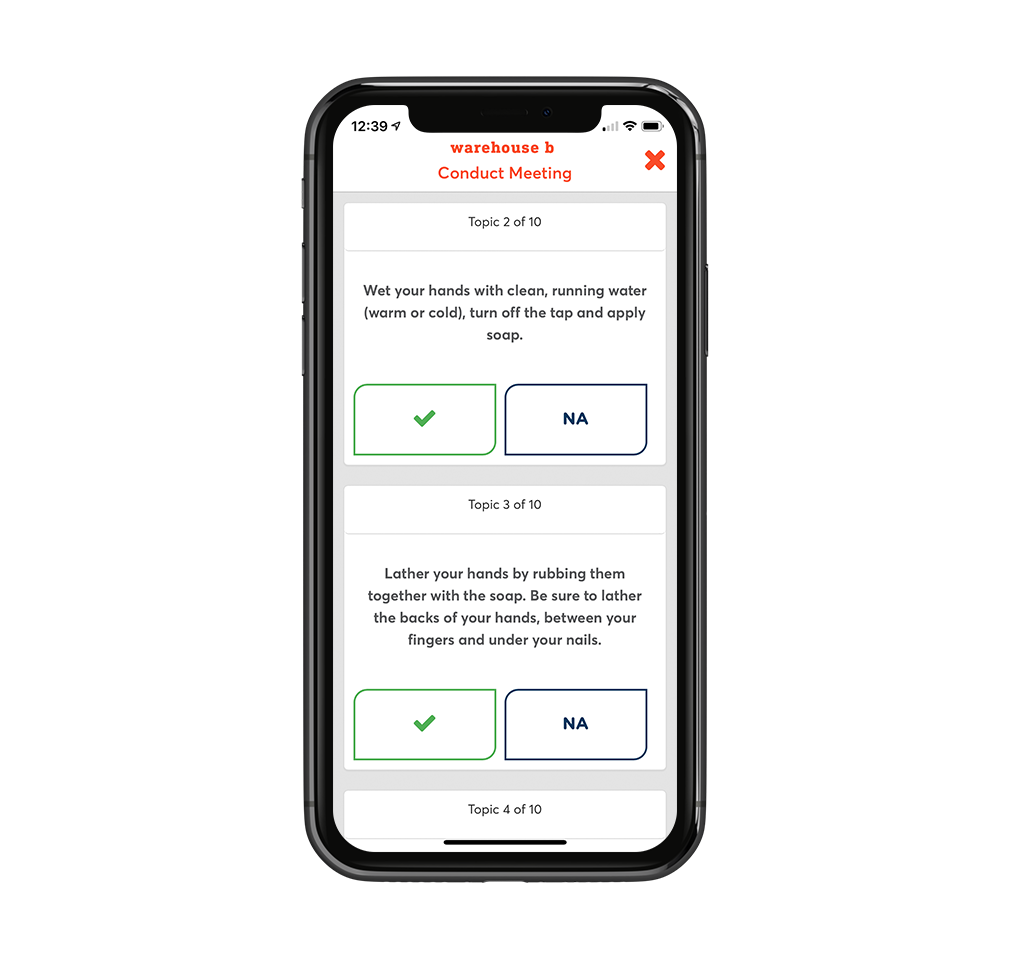 4. Run an Inspection
You have daily, weekly, monthly, and annual inspections. You can't escape them. So why not make them quick to run and record?
Safesite can save you up to eight hours every week on inspections alone. Not only can you run an inspection in under two minutes, but you will generate more accurate data and even capture images or video in real-time.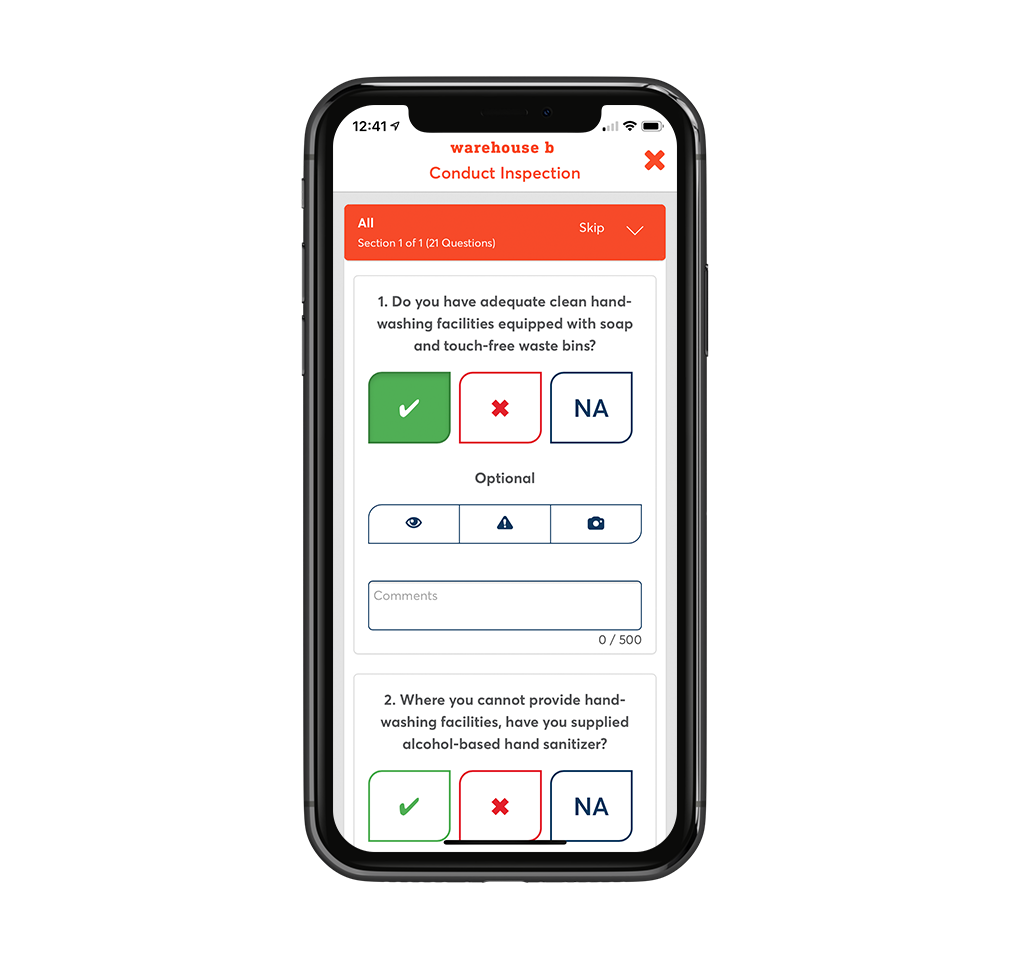 5. Join a Project
Running multiple teams on many job sites isn't a problem. With Safesite, you can organize your data by team or project with a few taps of a button. Adding new project members or joining a new project yourself takes less than 20 seconds.
6. Create a Hazard
Spot a hazard? Record it in less time and in situ to get it resolved quickly. Raising a hazard within the Safesite app allows you to:
Collect accurate data
Set and track a resolution timeframe
Assign a resolution and notify them
Reduce the time from recorded to resolved by 62%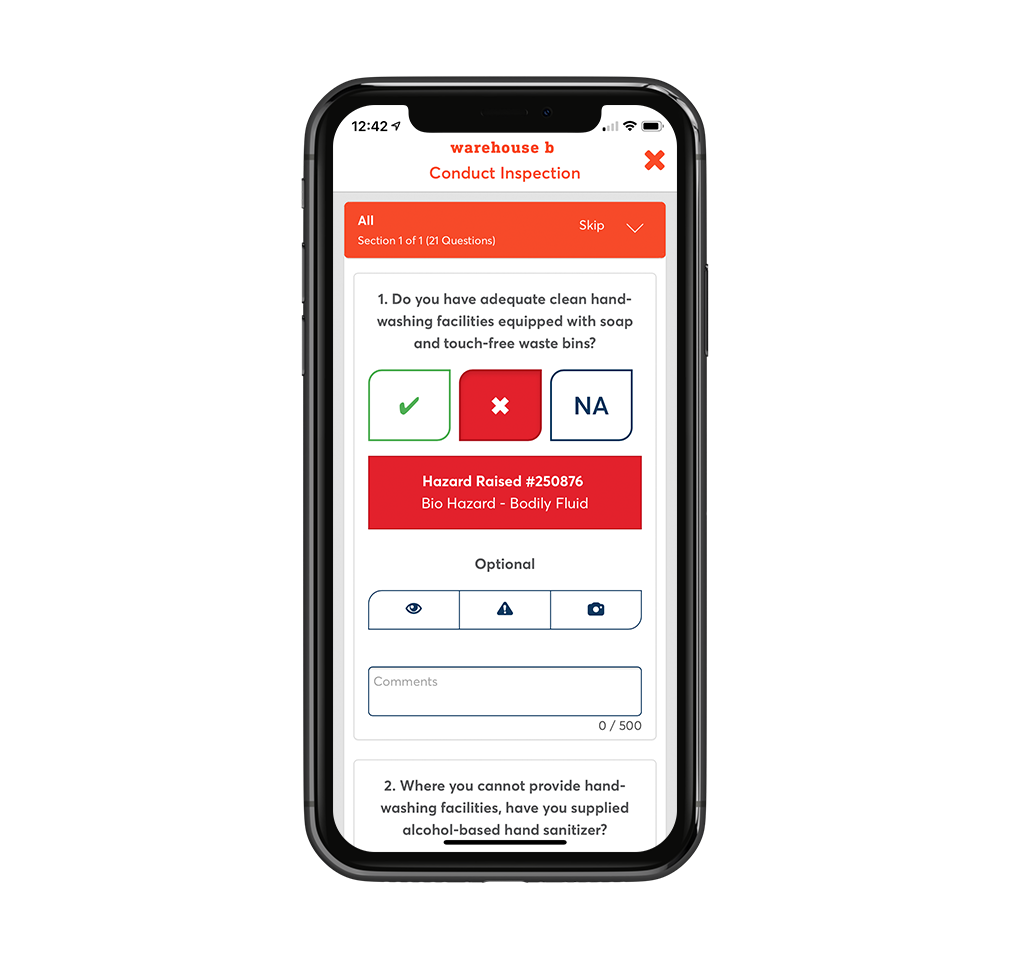 Safesite's Top Four "Two-Minute" Administrative Tasks
Let Safesite do the heavy-lifting on these core administrative tasks, so you can get off your computer and focus on value-added tasks.
7. Add a Piece of Equipment for Management
Is equipment management a significant part of your day-to-day? Streamline your inspections and track servicing by inspecting field equipment on the Safesite app.
Tip: Do you have a long list of equipment needing management? Upload an equipment list via the Safesite Dashboard.
8. Export a completed report via SafetyHQ
Are you currently sifting through paperwork and spreadsheets to generate reports? Re-take your time and eliminate the headache by using Safesite.
Safesite generates comprehensive daily, weekly, and monthly reports so you know exactly where you stand without manually crunching the numbers. Premium customers can even segment by team, location, and project for a targeted look at their data. Premium customers also enjoy OSHA 300 Form integration, which takes the stress out of OSHA reporting and improves compliance processes.
Bonus: Safesite invites you to generate as many reports as you need. There are no limits!
9. Assign a task (or weekly actions)
Do you need an inspection or audit complete? Looking to boost your safety observation data or speed up your hazard management resolution rate? Delegate, delegate, delegate by assigning these tasks out to team members via the desktop (or app).
When you assign tasks, Safesite automatically notifies the assignee, so you don't need to send another text that will just get lost in the shuffle. You'll also see when the assignee completes each task in real-time, eliminating that follow-up text or email. Plus, you maintain all task data in one place, making it available at a glance.
Tip: Save time every week by setting tasks up on a recurring basis.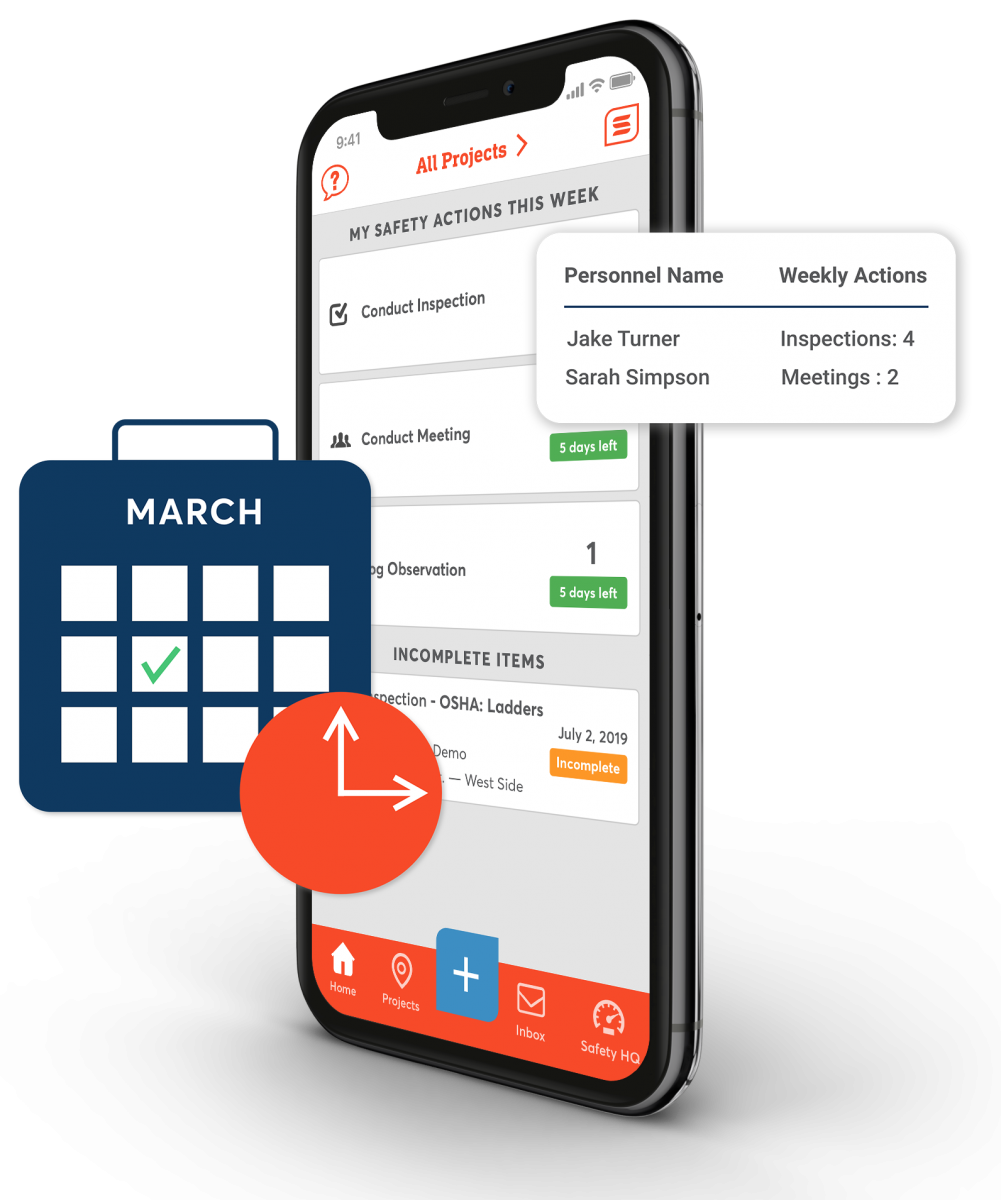 10. Resolve a Hazard
Resolving a hazard takes under two minutes. Once you raise and assign the hazard, the responsible party gets a notification. They can then implement the corrective action and close out the hazard. All of a sudden, all your hazards are in one spot, and you enjoy an automated close-out workflow.
Save Up to 8 Hours Every Week with Two-Minute Tasks
The amount of time spent on the work of safety is easily a full-time job in itself. But there are ways to streamline without reinventing the wheel or defying physics. With Safesite, you can spend less time daydreaming about time travel and focus on work that adds value to your safety program.
Are you ready to save an average of 8 hours every week? Schedule a demo and see how easy it is to get started with Safesite.
Hear the Latest from Safesite
Subscribe to our newsletter to receive the latest updates.
Hear the Latest from Safesite
Subscribe to our newsletter to receive the latest updates.