Featured
How to Manage Forklift Certifications
Managing forklift certifications seems easy, but there's more to it than meets the eye. Experienced safety pros know you can't just accept a certificate and sign your name on a dotted line.
To be OSHA compliant, all forklift drivers must be recertified by their employer every three years (at least). If you have more than one or two operators, it gets tricky to manage staggered training schedules and due dates.
The Challenge of Forklift Certification Management
You need an internal system in place for tracking these certification dates and expirations. Without a watertight system, you risk the safety of all employees working on and around forklifts. And of course, if OSHA finds during an inspection that you have forklift workers with expired certifications, this could lead to hefty penalties and fines.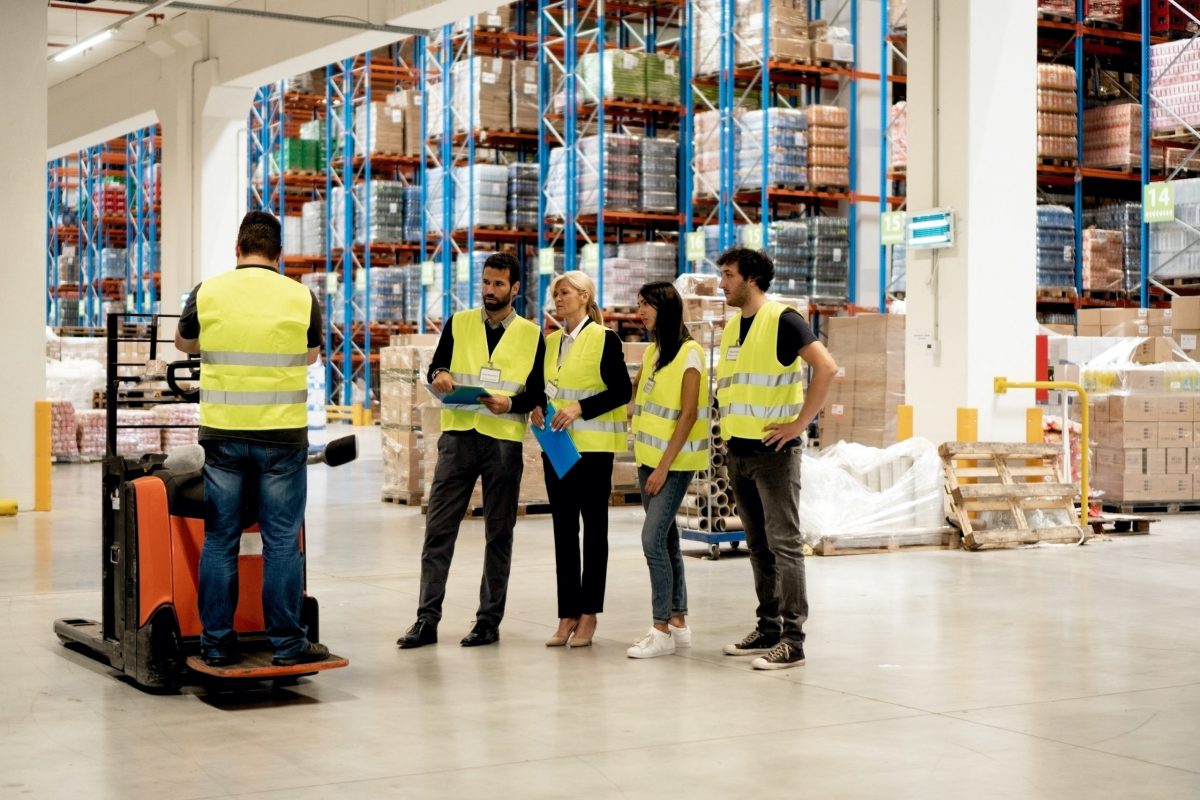 Methods for Managing Certifications
There are two widely used methods for tracking forklift operator training: an Excel spreadsheet-based training matrix and safety management software. Here's an overview of both examples along with a quick way to get started.
Use A Training Matrix (Free Template)
This is the go-to solution for a lot of businesses. A training matrix is a simple spreadsheet or chart that tracks training and skill levels within a company.
Ideally, it should list all your forklift operators' names, dates of certification, the date the next training is due, and, if applicable, skill levels. (Note which workers can also train others).
Here is a free forklift training matrix for you to adapt for your needs:
The drawback though, with training matrixes is that they don't automatically alert you when an operator's certification is up for renewal.
To mitigate the risk of missing a deadline, some managers set up a calendar with alerts and/or check the training matrix on a regular basis. While this solution is a bit labor-intensive, it's cost-effective and works well for a small number of employees.
Leveraging safety management software like Safesite is a better option for employers tracking more than a few operators. Automation allows you to work smarter, not harder.
Use Training Tracking Software
If you want to automate your administrative tasks and reduce the possibility of missing recertification dates, try a training tracking or safety management software.
Training tracking software is the ideal choice for the modern business owner or manager. Let's face it, there are so many things that you could be dealing with on a daily basis. Checking a spreadsheet for upcoming certifications is going to be low on your list of priorities.
A training tracking software like Safesite will send you notifications each time a worker's recertification is due in a few days. You can set the notification to appear a week or two in advance to make sure you have time to make early arrangements.
Here's a resource on how to manage forklift certifications using Safesite.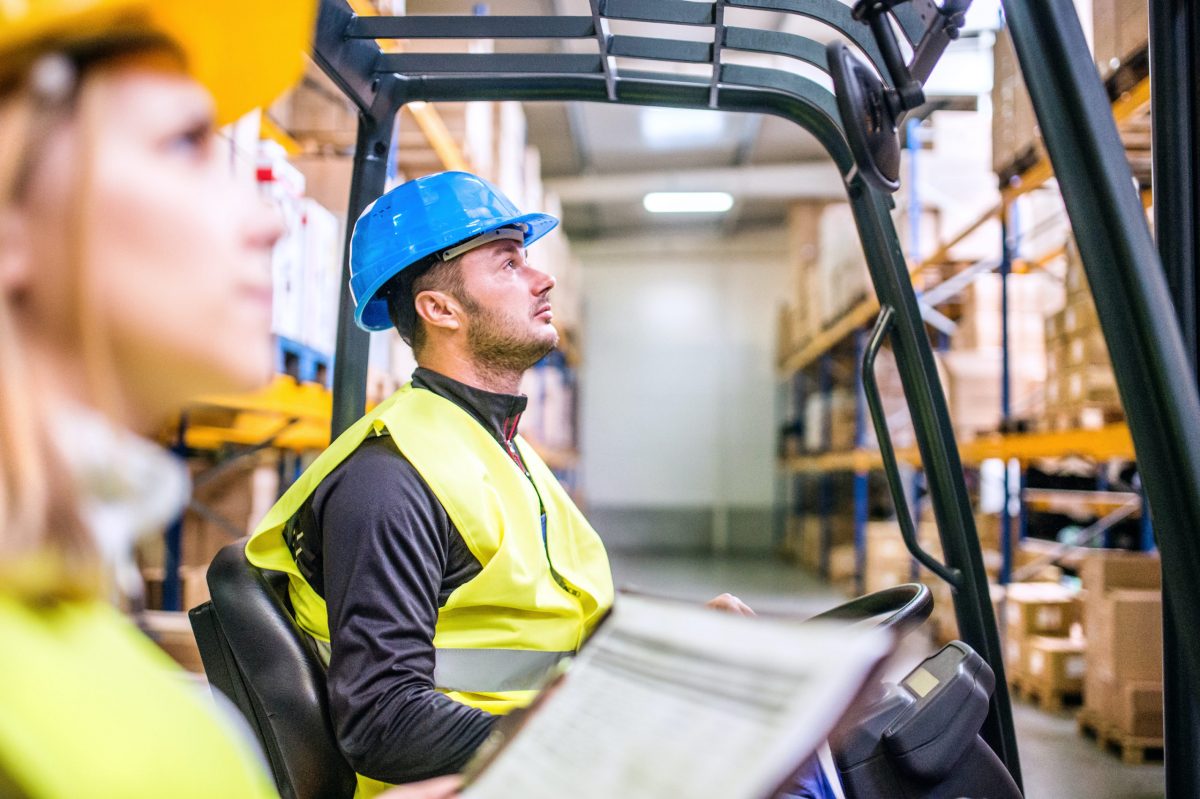 Training Coordination and Communication
Apart from using a training matrix or training tracking software, it's also important to coordinate and communicate with your team about recertification training.
Schedule the Training
After you're alerted that a driver's recertification is due, nail down your training schedule for that employee and any other drivers who are up within a similar time frame.
Choose a training date that is not too near the certification expiration date. This will give enough cushion in case the training needs to be re-scheduled. Preferably, the training will be done on days with minimal workload.
The proposed schedule should be communicated with the forklift operator in advance, as well as to immediate supervisors.
Notify the Management Team
To ensure everyone is on the same page, floor and/or field management personnel should be notified that upcoming recertification training schedules are due. This allows everyone to plan for any workload adjustments and coverage while the team member attends training.
The easiest way to achieve this is by sending out a weekly "upcoming training report" to management members. Such a report can be generated easily and sent out using Safesite.
Manage Unplanned Training Needs
There are times when a team member's forklift recertification is not yet due but training must be performed. An example of this is when a team member experiences a near miss incident due to lack of familiarity with certain forklift functions. In such cases, management shouldn't wait for the recertification and give the employee a refresher training course right away.
These unplanned training needs must also be managed, as they can disrupt normal flow of business operations. As soon as an employee demonstrates the need for further training, management must communicate it immediately to concerned individuals. This way, training can be scheduled at the soonest possible time with minimal impact on the organization.
Forklift Training Documentation
Apart from tracking training and communicating with team members, management should also prioritize documentation.
It is important to document all required certification training and evaluation details:
date, name/signature of trainer, and summary of training provided
date, name/signature of evaluator in your company
While you don't have to issue employees an official certificate, they can be a handy way to reward your operators and fulfill recordkeeping obligations in tandem.
This is especially useful in times when the company is faced with an inspection or audit. In such cases, training documentation can be easily produced at record times and during stressful situations.
Benefits of Training Tracking
Tracking the number of training completions is a good EHS leading indicator. This can be a high-level metric that can be used as a benchmark for safety, along with other key metrics. The ratio of training completions to overdue trainings can be used by executives to gauge safety standards within the organization.
Tracking training completions can be a simpler, reliable metric in addition to lagging indicators such as total recordable incident rate, loss time incident rate, and many others.
Conclusion
Although managing forklift certifications can be a potential pain, it doesn't have to be. You can leverage technology with safety management features like training tracking to minimize the probability of human error — and save loads of time.
Smooth scheduling of forklift certifications will help your department save money. More importantly, it will increase the safety of your workplace and provide your workers with the confidence they need to perform their jobs effectively.
Hear the Latest from Safesite
Subscribe to our newsletter to receive the latest updates.
Hear the Latest from Safesite
Subscribe to our newsletter to receive the latest updates.