Training
12 Tips for Managing a Construction Safety Training Program
You would be hard-pressed to find a construction company in the United States that doesn't list safety as one of their core values. The reality is, though, that managing a proper construction safety training program takes time and money commitments that many contractors can find daunting.
In addition to writing about safety on my website, Construction Junkie, I also manage the construction safety program for a retail chain. While my three years of experience certainly don't make me a seasoned veteran, I have learned a lot along the way.
Below are some of the lessons that I've learned from managing a construction safety training program.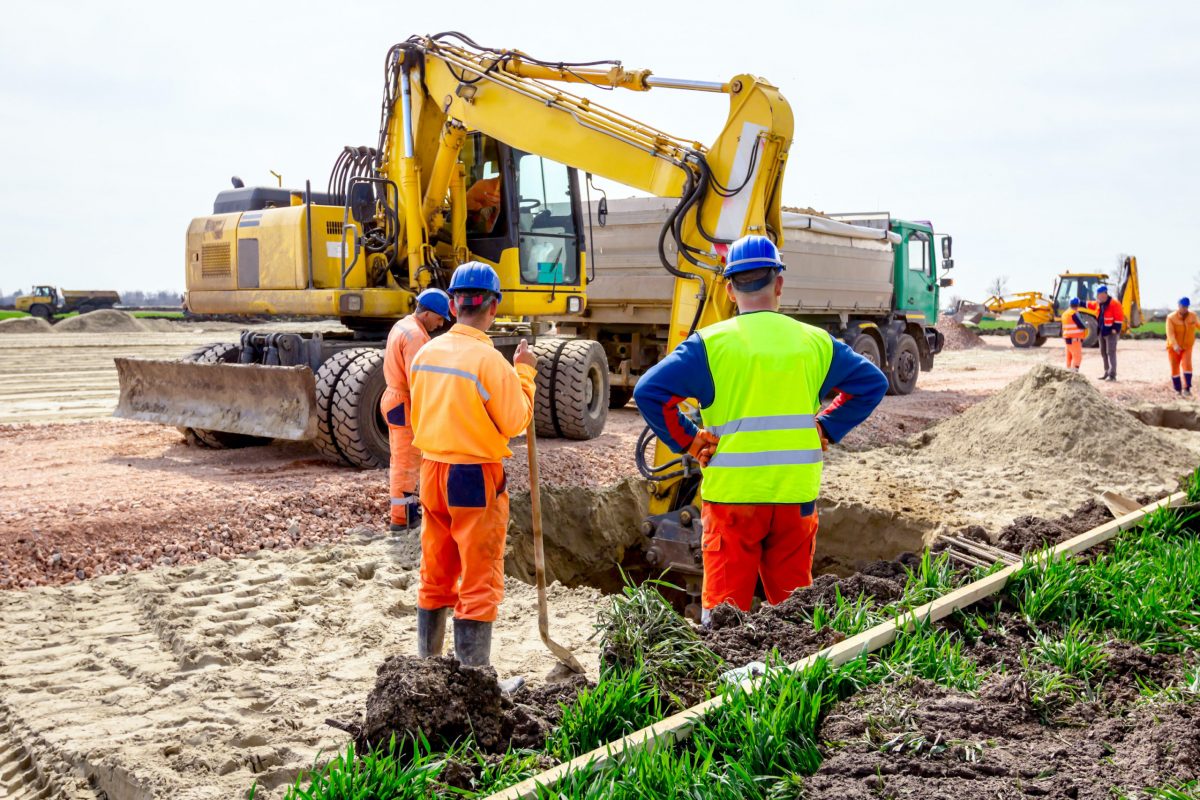 Tailor the Training to Your Audience
When it comes to training, nothing shortens peoples' attention spans faster than presenting information that doesn't pertain to them.
Apart from legally required training subjects, you should tailor the information presented to your audience, whether it's a project management team, superintendents/foremen, or laborers. Each group requires a different strategy because they'll use the information differently.
For instance:
Project managers need to be aware of the big picture of safety, and how their attitudes or response dictate how others perceive their direction.
Superintendents and foremen need to be coached on how to deal with unsafe behaviors and the possible legal ramifications of playing an active role in unsafe behaviors.
Laborers need to be made aware of how their actions can not only affect themselves but also how they affect those around them positively or negatively.
Choose Interactive Safety Training
Just as each role should be trained differently, individual people also learn differently. Some learn by hearing, others by seeing, and others by touching and feeling, or a combination of those.
There's no right or wrong way to learn, so training should tick all three boxes. Construction, in its essence, is a very hands-on occupation, so it would be silly to ignore physical training for your teams.
Interactive training can come in many different forms, the most obvious being live demonstrations of PPE or first aid training.
For example, if you're training on fall protection harnesses, have several harnesses on-site, so workers who are new to wearing them can practice putting them on properly. Building muscle memory is key to a quick reaction in an emergency situation.
In addition to physical interaction, I really enjoy employing trivia games to get everyone's competitive juices flowing. There are some great online applications and even some games coded within Excel that are available for little to no cost.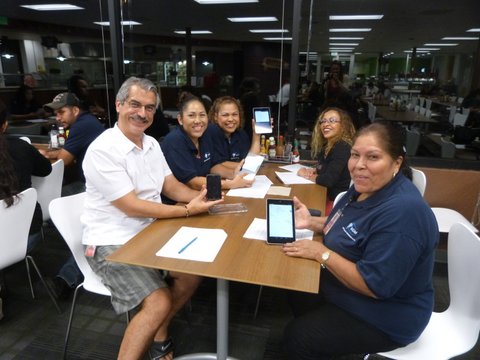 A personal favorite online trivia game of mine is called Kahoot!, which is a timed, multiple-choice trivia game that uses smartphones. The questions are projected up on the wall and each player uses their smartphone to select the correct answer. The faster players choose the correct answer, the more points they get.
Not only do games and physical training help keep people from falling asleep, it also greatly helps in the retention of information.
Focus on the Positive
When it comes to any checklist, punchlist, or inspection in construction, it's extremely easy to focus on the negative. But people like being praised when they do good work or are following company standards. This principle should be applied to your construction safety training program.
When I complete safety walks, I try to make a concerted effort to mention at least as many positive things as negative things that I observed.
Not only does that help people understand that you're not just there to beat them up, it helps build positive reinforcement of actions. Sometimes we can learn just as much from doing something right versus something wrong.
To take this a step further, consider setting up an incentive program for workers who continuously demonstrate safe practices. Many people feel like some safety standards are a waste of time or that bad things will never happen to them, so they may resist changing their habits.
Incentives could help push those people over the fence, especially if the incentive is team based, in which they'll feel like they're letting their coworkers down by not following procedures.
Gathering positive observations also helps build better documentation and data collection, which I'll touch on next.
Determine How You'll Track Results & Gather Data
We live in a time where data can be collected and analyzed in seconds, but there are still too many contractors relying on paper forms. At best, data gathered on paper will eventually make its way to a spreadsheet to be analyzed later, but the process is extremely redundant and time-consuming.
There are a lot of great ways to collect data to reduce those inefficiencies and also increase the effectiveness of that data.
For example, through the use of an application like Safesite, users can not only instantly create incident reports or make observations, but others can be assigned to remedy the situation. Reminders will be sent automatically until it's closed.
Many of these items would otherwise die a slow and painful spreadsheet death, never to be heard from again, if tracked manually.
Regardless of how you gather your data, documentation is vital to running a successful safety program. In the eyes of many governmental agencies, you have no proof that your company actually has a safety program without any documentation.
Keeping and verifying your records of certifications, training sessions, and disciplinary actions goes a long way in showing an agency like OSHA that your company takes a proactive and serious approach to safety.
Follow State, Local & Federal Training Regulations
At the very minimum, a safety program should have a foundation of the legal requirements set forth by local, state, and federal regulations.
In my time so far, I've traveled across 13 different states to hold safety awareness training sessions and each state has its own unique set of challenges when it comes to governmental compliance, safety included.
As is typical in most government programs, the federal government is the absolute minimum and all lower governments must at least comply with their rules. States and local governments may then opt to require more stringent standards or get more specific for items that directly affect their specific area.
According to OSHA, there are currently 22 states (including Puerto Rico) that have their own state safety plans and another 6 that have state plans which only cover state and local government workers. It's important to be able to differentiate between the different requirements, especially if your company operates in multiple states, which many do.
There are many great resources to keep up with changes and enforcement updates throughout the country, including OSHA itself, the National Institute of Safety and Health (NIOSH), the Center for Construction Research and Training (CPWR), and, of course, ConstructionJunkie.com. On those websites, you'll find a lot of great tips, training tools, and even free safety toolbox talks. Each of these sites has an email newsletter, which will send new information directly to your inbox.
Remember, these are absolute minimum requirements, so going above and beyond these may be necessary to build a proper safety culture on your projects.
Identify Construction Certification & Training Opportunities
Besides the OSHA-required training as determined in the regulations, a solid safety program should have additional certification requirements for certain individuals.
Typically, the OSHA 10-hour course is targeted to tradespeople and the OSHA 30-hour course is targeted at those in a leadership position, such as foremen and superintendents, but it doesn't necessarily have to be that way. Only good can come from everyone being more educated.
If your company opts for additional OSHA certification like many do, you have a choice between online and in-person training. Each have their pros and cons, but one may work best for your team or specific team members.
Online training provides extremely consistent results and the ability to train when you can. When I received my online certification, I was able to keep up with my workload while also taking care of a couple of hours of courses each day. Overall, it took longer but provided more flexibility.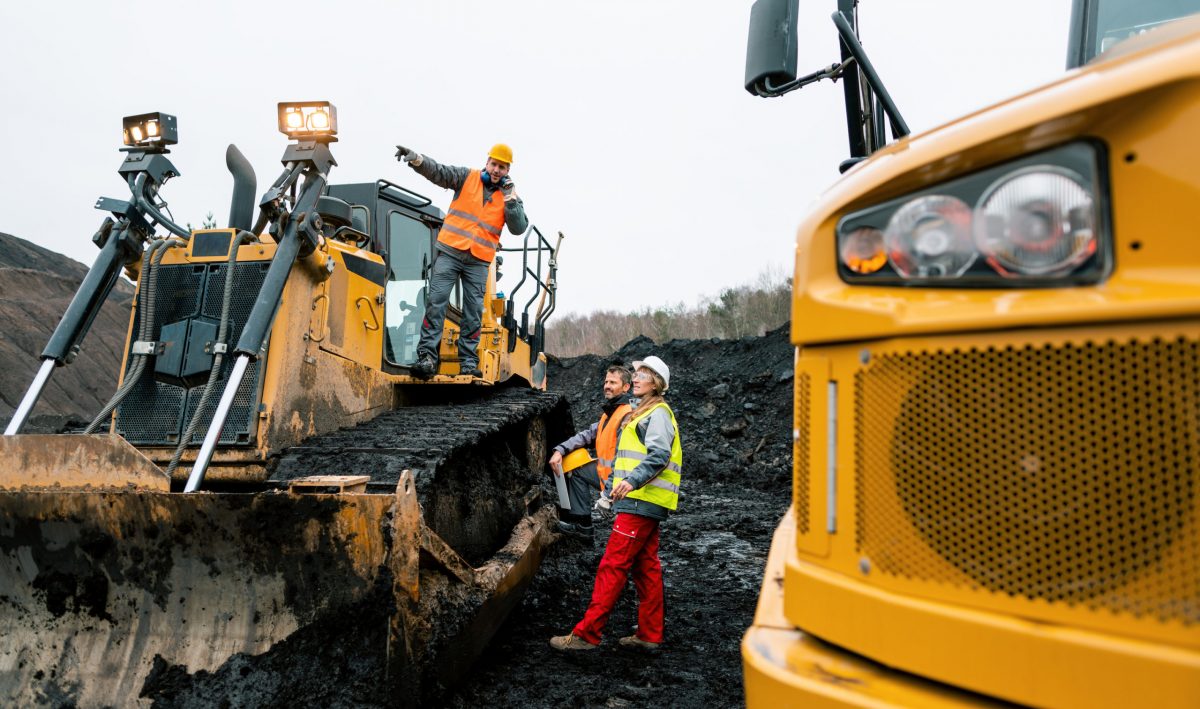 In-person training can provide much greater interactivity and learning retention with a live person running the courses and answering questions. There is much less flexibility, though, as a 30-hour course will be split up across 4 full days.
Whether it's the OSHA 10 or 30 class or any other required training, tracking and documenting those certifications is extremely important.
An application like Safesite not only allows you to assign certifications to people on your team, but it also generates reports and alerts for when those certifications will expire.
OSHA isn't the only way to train either and I'll touch on some additional ways below.
Amp Up Your Toolbox Talks
To put it bluntly, toolbox talks can be absolutely BORING. I've been a part of many in which someone will just read off of a piece of paper in a monotone voice, make people sign a sheet that they attended, and send them on their merry way.
That's just doing lip service for what could be a very powerful process.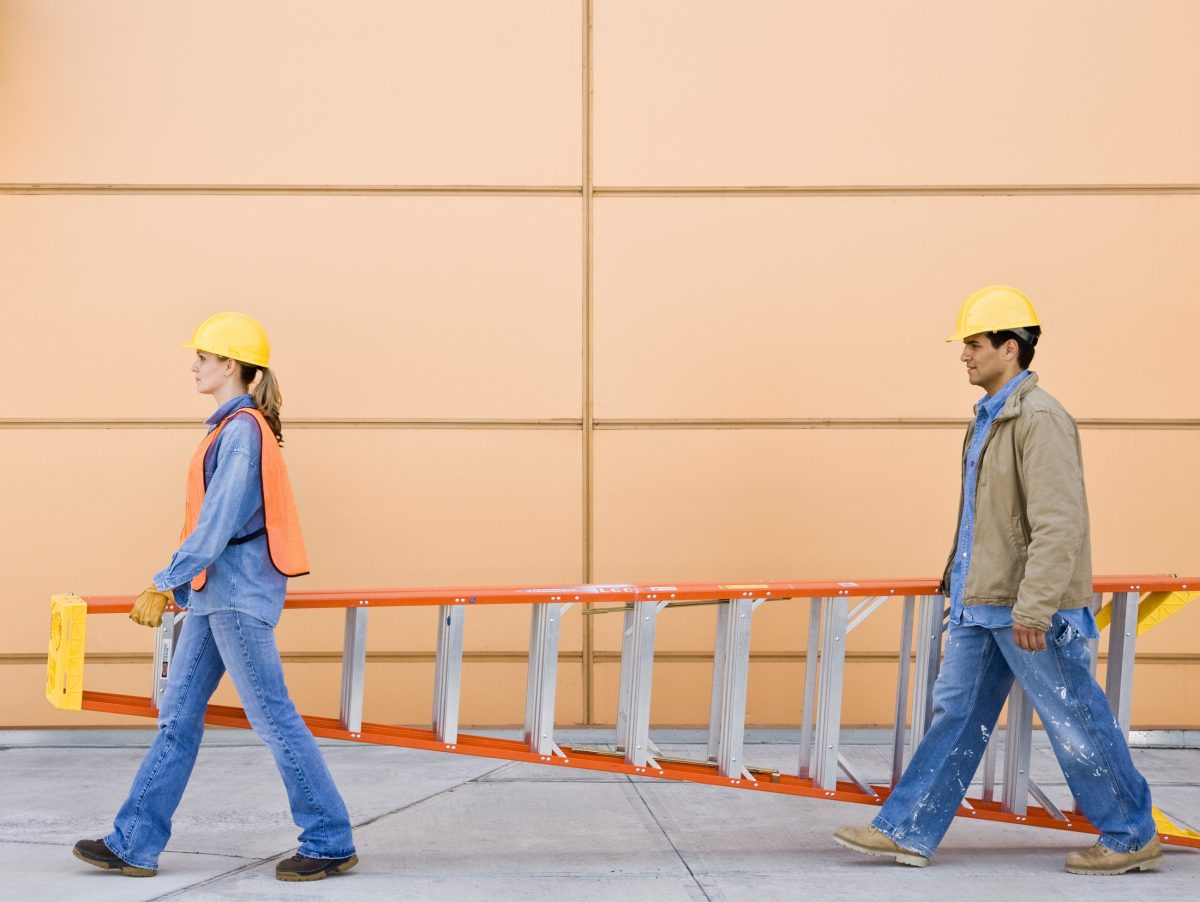 To help amp up the talks, it's important to have one or more of the workers on-site lead the meetings. They're the ones being affected by these topics on a daily basis, so it may mean more coming from them.
It also empowers employees to take ownership of safety, instead of just doing what the project manager or safety manager tells them to do.
The topics should also pertain to the work at hand and be short and sweet. It doesn't make much sense to cover the signs of heat illness in the middle of winter and it's a quick way to lose the interest of the audience.
Remember that people have a lot to get done during the day, so their attention span for early morning meetings will be short. Make the talk impactful with minimum time wasted.
Get interactive in your toolbox talks, as well. As cheesy as it might be, have the attendees partner up and physically practice some of the topics discussed. Another great way to get increased participation is to bring in equipment or stage a physical demonstration.
Explore New Technologies
As I mentioned before, adjusting your training style and using all of the different senses helps enhance retention and engagement. To help your program, there have been some great new technological enhancements in recent years that are worth exploring.
At the top of my list for emerging safety technologies is virtual reality. Last year, I had a chance to test out 3M's VR construction safety training application at the World of Concrete and the lessons are still burned in my brain.
What's great about this technology is that it not only sets up real-world situations that would be extremely hard and costly to recreate, but it also makes the user make deliberate physical decisions instead of just regurgitating some memorized information.
One of the courses I took was for fall protection and the application made you virtually walk off a platform several stories up a building in order to test your fall protection harness. Even though I knew it wasn't real, my body still reacted with sweaty palms and shaky legs as I walked off the edge. That's an experience that you couldn't set up otherwise and it's one that I won't soon forget.
Keep Up with Current News
Staying up-to-date on construction-related news not only helps keep your information fresh, but can also build a sense of urgency. For instance, sharing a recent story of a trench collapse fatality helps people realize that, although they've never seen something like that happen on one of their job sites, it still continues to happen.
There have also been several instances of contractors in leadership positions, such as foremen, superintendents, and project managers, who have been charged with manslaughter in jobsite related deaths. That's certainly something that can build a sense of urgency. The project manager may not be putting him or herself in danger by going into an unsafe trench, but they'll certainly think twice before demanding someone else go in one.
From a company standpoint, you also need to be aware of regulation changes and even proposed changes to help your company make a smooth transition in compliance.
Just recently, OSHA passed a final rule on crane operator certification requirements, which has been on the books for several years but has faced many delays. It's now actively being enforced.
In addition, OSHA is also exploring the expansion of the silica table 1 regulation, which may cover additional dust-creating tasks and tools involving concrete and other silica-containing materials if adopted.
While that update still has a few hurdles to jump through to reach final rule status, staying up-to-date allows your company to anticipate changes and prepare to hit the ground running to stay in compliance.
Receive Buy-in from Executive Leadership
People need to know that the people in the big corner offices care about safety and that it's a priority for them. It is a common thought of many that executives only care about the budget and schedule, so however those need to be met is how it needs to get done. If executives make it known that they truly care about keeping their workers safe, then workers may feel more empowered to make better decisions on the job.
Not only should leadership verbally commit to safety, they should also wear the appropriate PPE when visiting jobsites. There's nothing that can kill a safety culture faster than allowing exceptions to rules for certain people, so leaders need to come to site with proper footwear, safety vests, hard hats, and whatever else is required of those on site.
In addition to verbal and physical commitment, a monetary commitment also helps build a proper safety program. A proper safety program requires money for training, equipment, travel, and even innovation. This can be hard to get a commitment on, so safety managers should be prepared with a budget and details of how the money would be spent.
Give Your Employees Personal Ownership
According to OSHA, employers have a lot of responsibilities to keep their employees safe — and for good reason. For centuries, employees were put in precarious positions even though it resulted in far too many injuries, illnesses, and deaths. It's a good thing for workers that employers are held legally responsible for reducing these risks.
On the other hand, it's entirely possible that what could be lost in the shuffle is the personal responsibility of the employees for their own safety. Mike Rowe gave perhaps the most famous speech on this topic, in which he titled Safety Third.
It certainly flies right in the face of the widely accepted "safety first" campaigns, but he does it with good reason. His overarching theory is that nobody should care more about someone's health more than themselves, especially not the company they work for.
Scale Your Program
Depending on the size of your company, you'll eventually need to expand your program to new regions or add training personnel.
In my personal experience, my safety awareness training courses include periodic, in-person training sessions for project managers in my company throughout the country.
In between those sessions, I utilize conference calls and webinars to update groups on industry trends and perform toolbox talk-style information sessions.
For more in-depth trainings, there are many ways to perform online training courses throughout the year, either by employing a 3rd party company or creating your own.
Much like OSHA's training courses, these online trainings have their pros and cons, but they do provide an avenue for learning through repetition. It also provides an easy way to document that certain required training courses were performed.
To take your training expansion to the next level, you could even enlist a video production crew to create your own training videos. Visuals, especially those that reflect the many unique situations that your company surely faces, can give these videos more power than simply showing stock footage. As a bonus, it's fun to see the people you work within the videos for years to come.
Conclusion
Run a safety program that's tailored to your company and your employees. The tips above are what currently works best for my role and my experience, but yours may be completely different — and that's OK.
The most important thing is that you build the basis of your program in accordance with governmental regulations and expand on them to meet your company's needs. Instilling personal safety responsibility in your trainees can be one of the toughest things to do but will ultimately improve the effectiveness of any toolbox talk or safety meeting.

Hear the Latest from Safesite
Subscribe to our newsletter to receive the latest updates.
Hear the Latest from Safesite
Subscribe to our newsletter to receive the latest updates.