Is your PPE stock offering workers full protection? Worse, is some of your PPE actually a hazard? Your PPE stocks may be well-sourced and managed, but if they're not inclusive, they could be adding risk for your workers.
The Safesite team talked to female construction leaders about this issue, and we learned that it's incredibly common for employers to provide over-sized or one-size-fits-all PPE to women on construction sites. Companies hand women oversized and poor-fitting PPE, or they give them a smaller size of men's PPE, which still doesn't fit.
It's a big problem for both workers and employers: buying protective equipment that doesn't fit correctly means the wearer doesn't get the same protection. Worse, ill-fitting PPE can get in the way of workers doing their job correctly and even present new hazards.
So, we're talking about inclusive PPE — what it is, why you need, it and how to get it. Let's get started.
What is Inclusive PPE?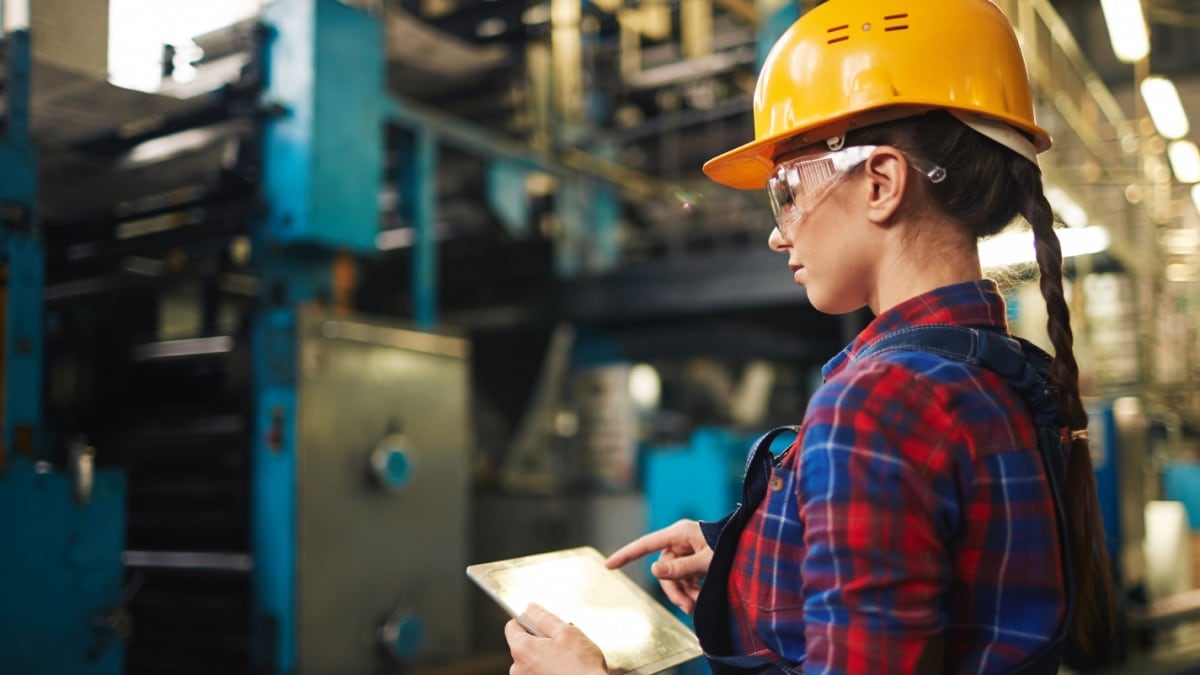 How tempting is it to buy a run of PPE in the most common sizes and hand them out?
It's a scene that happens across workplaces in all industries. Working this way seems like common sense, and doing so may save time and money (initially). Yet, failing to account for different sizes and shapes and fits leaves your team members at risk of injury.
Poorly-fitted PPE isn't just a problem in construction or trades, which are dominated by men of common sizes and builds. It's even a problem in hospitals, where the workforce tends to be more diverse than construction and care teams tend to skew female. In the UK, female nurses were more likely to get COVID-19 because only three in ten women had PPE fitted to the female frame.
So what's inclusive PPE?
Inclusive PPE programs feature PPE that caters to people of different:
sexes
sizes
abilities
cultures
Buying inclusive PPE isn't just a job imperative. It's another way of letting your team know that you're happy they're here and you care about their safety. So, it also contributes to retention and productivity, two more factors in health and safety.
Inclusive PPE Minimizes Risk for ALL Workers
Inclusive PPE is about more than "buying PPE for women". It's about accounting for the fact that the human body and personal requirements vary between people based on factors like their sex, height, weight, abilities, and even their culture.
Humans don't come in average sizes. So, buying a run of L and XL sizes and hoping for the best leaves holes that impact your team's safety.
Here's an example that can (and does) happen across all industries.
Someone on a job site with small hands gets a pair of XL safety gloves. Because their gloves don't fit, they won't be able to perform their job function correctly. They may:
struggle with the grip because the gloves are too big
get their gloves caught in machinery
loose fine motor skills and dexterity
choose not to wear gloves because wearing XL gloves can feel more dangerous than not wearing any hand protection at all
All of these outcomes leave them vulnerable to hand injuries.
What's more, the wrong PPE can also leave workers feeling like they're not an equal part of the team.
Here's another scenario Safesite heard multiple times. An organization might buy a run of nice fleeces for the whole team as a gesture of camaraderie. But if you give a size S woman a size XL fleece, then she is unlikely to wear it because it's far too big. She may even feel less like she's a valued part of the team. In this way, a lack of inclusivity is a morale and productivity issue, which are also further health and safety issues.
What Kinds of Inclusive PPE Are Out There?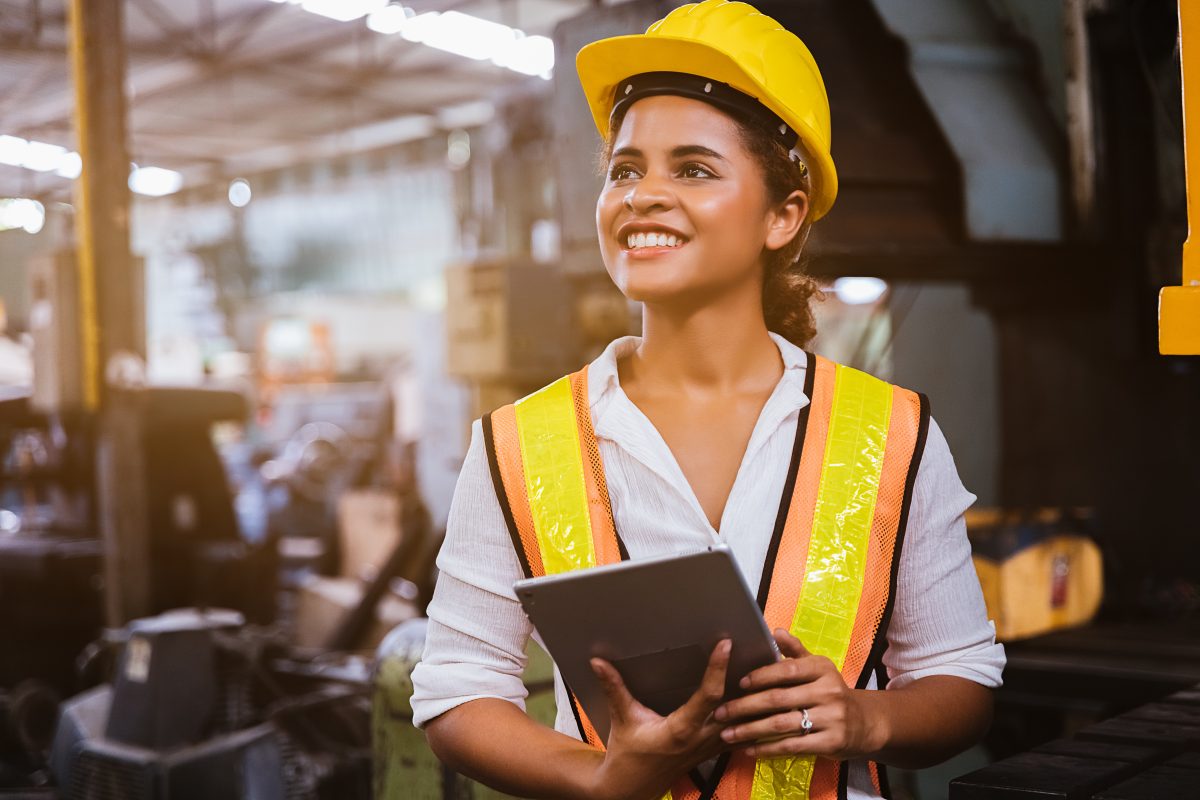 There is an increasing amount of PPE made specifically for women, in particular, as well as people of different sizes, abilities, and cultures.
You can find inclusive PPE including:
Hi-vis clothing for women's builds
Extra small and small safety glove and safety boot sizes
Jackets for people of varying heights
High-vis clothing and accessories for wheelchair users
Fall protection for women's frames
Compression PPE for women
However, not all women are the same size. So you also need to account for every employee's height and body shape, which can mean a good bit of conversation and trial and error. As Laura Casey, CSP, CHST, and safety consultant at J.J. Keller, told us, "There are brands for women's PPE and workwear, but there's still a disparity in regards to sizes and shapes."
In other words, go a step beyond buying diverse types of gear and make sure you're buying the PPE your team needs.
NEW: PPE Brands for Diverse Teams
Are you looking to stock up on PPE for women and diverse teams? There's increasing availability from both PPE manufacturers you already know and up-and-coming designers.
Xena Workwear is reimagining what PPE and workwear can mean with stylish shoes that meet ASTM 2413-18 standards and are OSHA compliant for impact, oil, compression, and chemical resistance. Every piece of work apparel is handcrafted in the USA. Plus, Xena Workwear liberally applies the use of flexible stretch fabric for comfort.
Dovetail Workwear is another up-and-coming workwear brand made for women by women. The design work pants and overalls are not only extremely comfortable but very durable and ready for whatever the workday throws at you. Dovetail also makes Maven Maternity jeans designed for workwear, with knee slots for knee pads, tool loops, eight pockets, and its Hip Slot.
Juno Jones is another women's workwear brand specializing in women's steel-toe boots. Their Meti boots are water-resistant Jodhpur ankle boots featuring ASTM certified steel toes, ASTM certified puncture-proof midsoles, and non-slip gas and oil-resistant outsoles. They also have comfort memory foam and an anti-fatigue insole with arch support!
Kishigo is a PPE staple and now offers a Women in Construction line of high-vis vests and jackets.
FallTech's FT-One Fit full-body harness also provides a customized fit for women's body shape, including an adjustable sub-pelvic strap for proper fitting.
Make Your Efforts Count with Feedback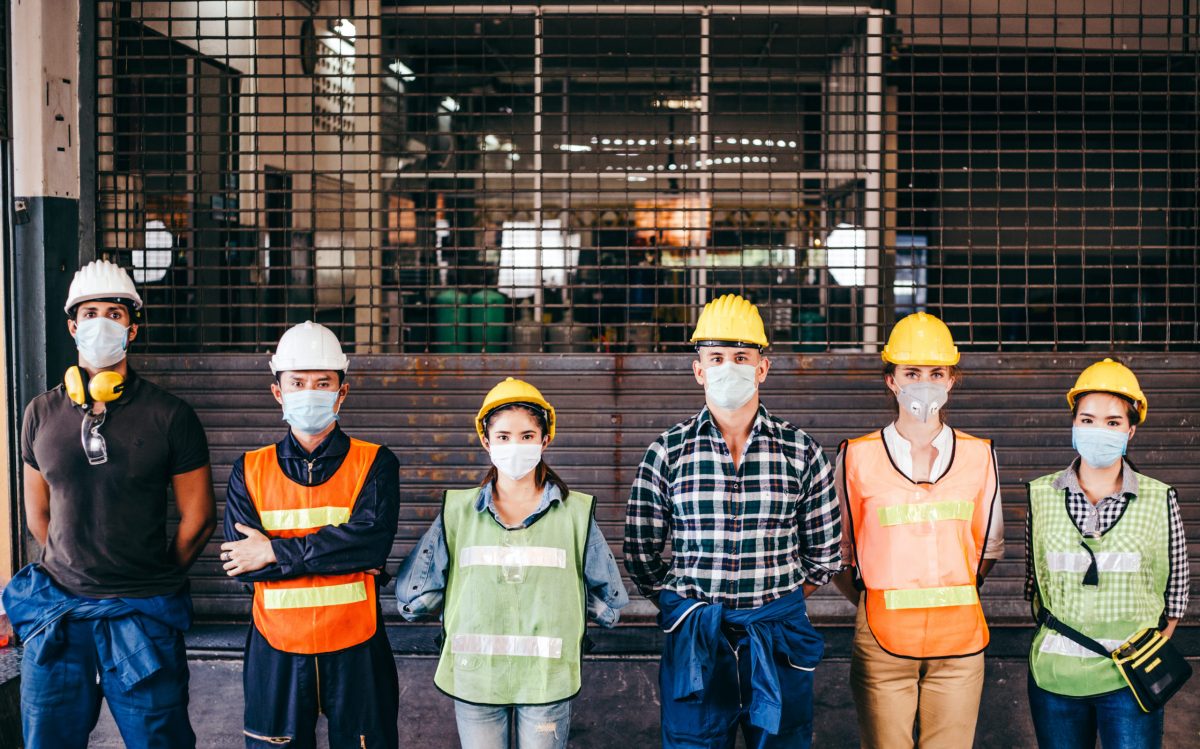 The most popular refrain we hear from workers about PPE is this: their bosses dole out protective gear and walk away. They don't get feedback on the product to make sure it's up to the task (e.g., does it fit, is it functional, etc.)
To run an effective PPE management program, you want to get feedback on PPE and PPE trials from the wearers — no matter what — to make sure they can do their jobs correctly. The same is true with inclusive PPE.
So ask your team:
Is each item easy to put on and take off?
Is it comfortable to wear over short periods? Long periods?
Do they get the full and appropriate range of motion?
Do they feel personally comfortable in the PPE (physically, culturally or otherwise)?
Does the PPE support them in doing their job according to the SOP?
These questions will help you better manage your PPE overall and help get you started on making sure your PPE stock is inclusive of your team's requirements.
Diverse Teams Need Inclusive Safety Gear
As diversity efforts across construction, manufacturing, and general industry continue to head in a positive direction, we also need to think about the ways to update processes, even run-of-the-mill events like buying safety boots or gloves.
When you have a diverse team of people of different sexes, sizes, abilities, and backgrounds, buying a large run of one-size-fits-all safety gear won't offer every employee the protection they need.
By committing to an inclusive safety program, you'll ensure that your stock is not only effective in preventing harm to workers but that you're also demonstrating a duty of care to the worker's total health.
Hear the Latest from Safesite
Subscribe to our newsletter to receive the latest updates.
Hear the Latest from Safesite
Subscribe to our newsletter to receive the latest updates.