Featured
No More Emails: 5 Tips for Improving Safety Communication
You have a strong safety program. Your subs and trades take the time to document hazards and resolve them where they can. While you have some great working parts, both you and your teams sometimes feel out of the safety loop. And when you don't? You're drowning in emails, texts, Whatsapps, and for some reason, faxes.
A communication breakdown is a safety hazard in and of itself. Getting too much, too little, or too late information impacts your response and response times.
Improving safety communication doesn't mean you need to attach a GoPro to your superintendent. You also don't need endless text chains or an uncountable number of email threads.
Here's how you can open the lines of safety communication while also cutting down work for everyone.
1. Get Information Live from the Site Instantly
Getting the information you need in enough time to take action is the goal of safety communication. But you know it doesn't always happen. Maybe a superintendent spotted a severe hazard and failed to pass it on to the next shift. Or maybe your trades faithfully run inspections, but those inspection results take days or weeks to make it back to the office.
That's where safety software comes in. With software, you see what's happening in the field from your safety management dashboard. You don't need a text, email, or fax. You get the info you need when you need it, including photos.
When you use Safesite, communication happens with a tap of a button. Foremen, superintendents, and trades can identify and communicate hazards in under two minutes. As soon as your team records a hazard, reports a safety observation, or completes an inspection, you can see it on the safety management dashboard.
Tip: Safesite even works offline, with data syncing once your team member's device comes back online.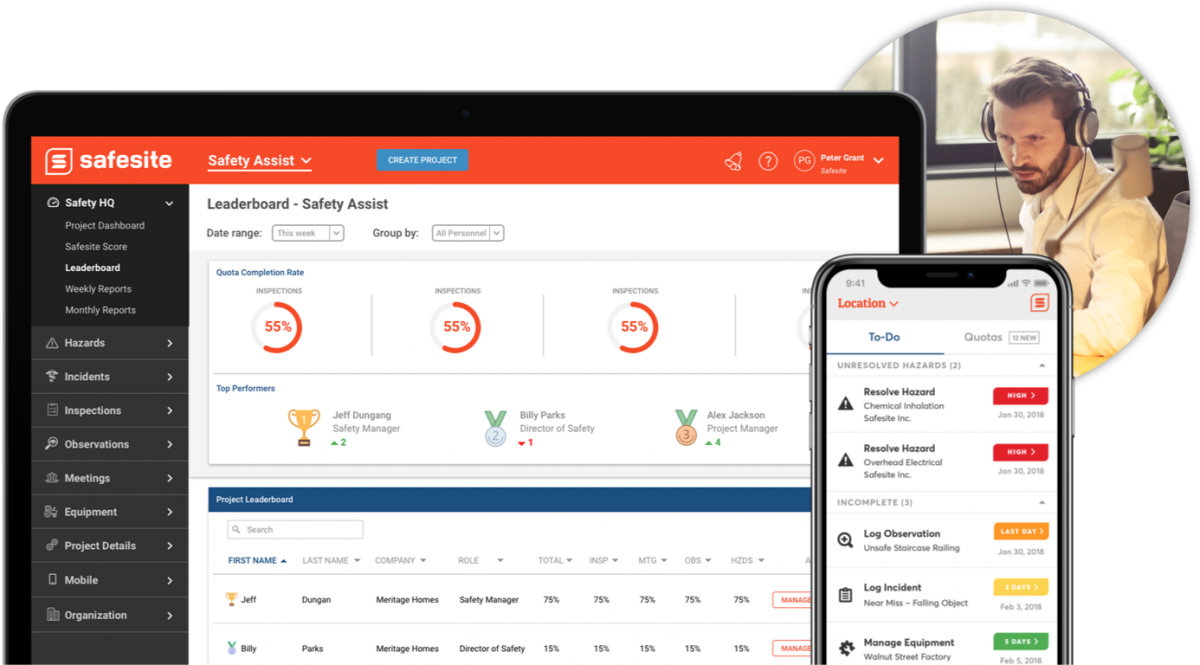 2. Praise Employees Who Work Safely (with No Effort)
Communication tends to be viewed as a negative thing because it tends to happen someone makes a mistake.
When you rely on text messages, phone calls, spreadsheets, and in-person visits, you not only need to collate all that information but you then have to communicate it. So, it's no surprise that safety communication can skew negative.
But praising employees who work safely is more likely to open up your safety communication. When people know there's value in choosing safe behaviors, they're more likely to report them and repeat them. And those safety observations add value to your program.
Safesite makes it easier to shift the focus from doomsday comms to positive, forward-thinking messaging that reinforces positive safety behaviors.
When you can see data in real-time, you can give thanks in real-time. And because you aren't chasing workers for missing or incomplete paperwork, you have a bit of extra leeway to do things like run incentive programs without adding to your own workload.
3. Set Safety Action and Communication Quotas
Think about the best-case scenario for a minute. How often do you want to get inspections, safety observations, or attendance reports?
To get the communication you want, you need to ask for it. Setting weekly quotas makes it infinitely easier to share your expectations and get the results you want. With a quota, everyone knows what needs to be done, and then they can do it at a pace that makes sense for them.
With Safesite, you can set safety action quotas in the safety management dashboard. Those quotas then show up in your team's do-do Lists on the app. You don't need to send an email or chase anyone. And you can see when they complete those actions and the results directly from your dashboard.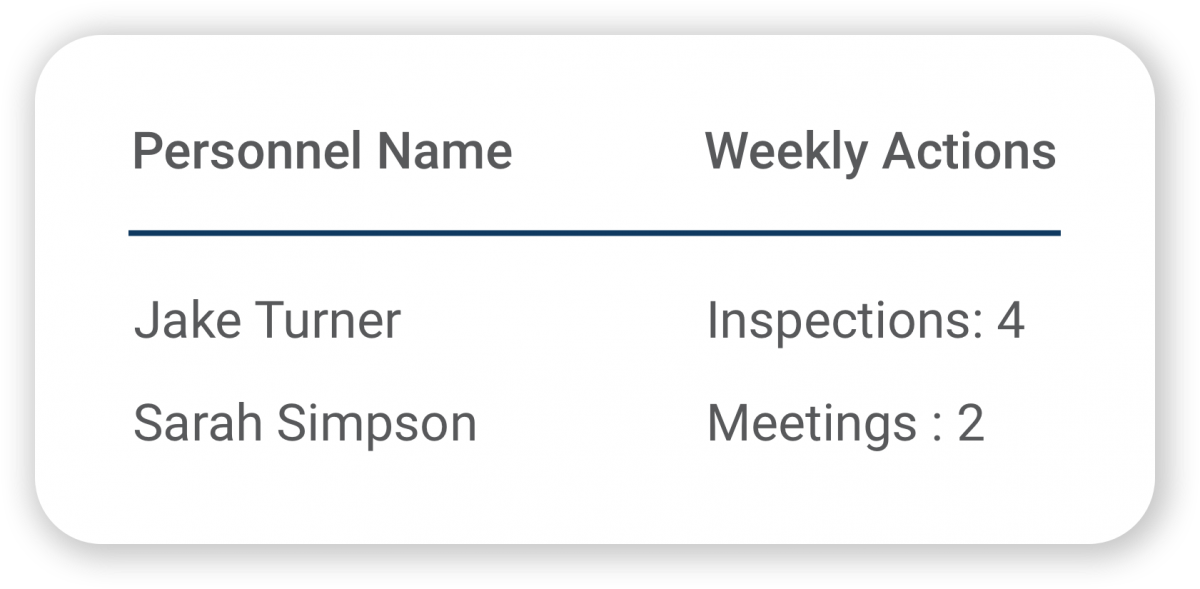 4. Get the Right Detail with Standard and Custom Templates
Some say the worst-case scenario is having no detail. But you're just as likely to have too little, too much, inaccurate, or outdated information. And those can be just as bad as no details at all.
Standardization and customization make it easier to get the details you need. A safety library of templates, inspections, checklists, and audits will improve your communication by miles.
Most teams have a set of forms and tools used on sites every day. You can go one step further and digitize those tools to make them even easier to use.
When you use Safesite, you can opt for templates from the Safesite template library or get help to upload and perfect your existing library. Plus, workers will collect the information in real-time, and you can build safety processes into those inspections.
For example, if you have an inspection that requires LOTO, you can require a photo of the LOTO process at the start of the inspection, which prevents teams from moving on before they properly shut down the equipment.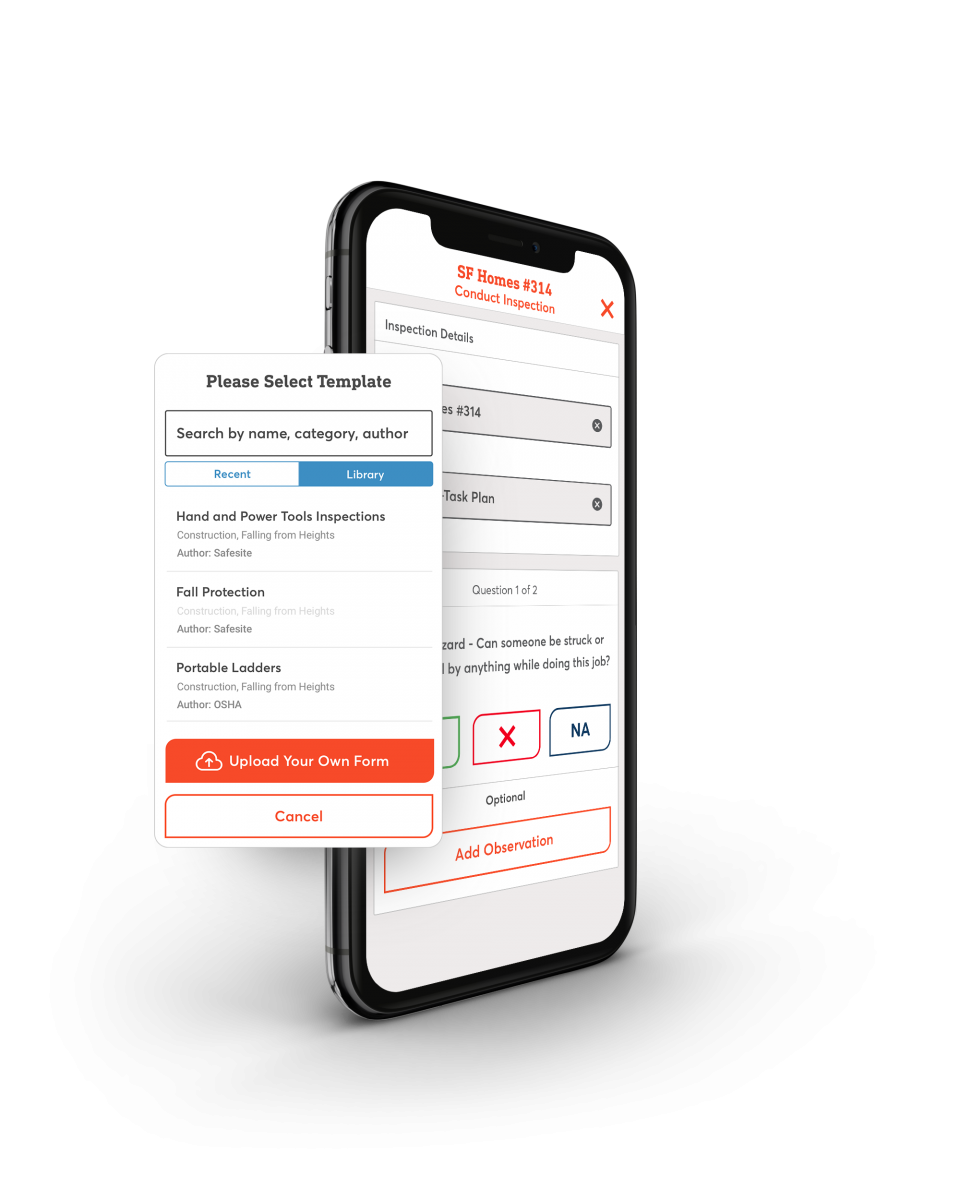 5. Finish Reports with the Click of a Button
Reporting is a key part of communication, and it's also one of the most easily automated processes in safety.
Rather than collating reports, digging through spreadsheets, and chasing workers for unreadable paperwork, you can save the five hours it requires to produce a report and complete it in minutes.
Safesite generates weekly and monthly reports based on your data automatically, so all you need to do is download them. Then, you can use those five hours for other value-added work or get home to your family faster.
Better Communication is Coming Your Way
Improving safety communication is a safety improvement. After all, what good is documenting a hazard or running an inspection if the information doesn't flow between teams and shifts.
Using the right safety communication tool can help you streamline safety communication and eliminate email and text chains. Safety software not only transmits information between teams, but it does so in real-time, so you don't need to chase superintendents, trades, and subcontractors for paperwork.
Are you ready to get the info you need when you need it and shave hours off your workweek? Get started free with Safesite.
Hear the Latest from Safesite
Subscribe to our newsletter to receive the latest updates.
Hear the Latest from Safesite
Subscribe to our newsletter to receive the latest updates.