Featured
4 Key Areas that Need MOC Warehouse Technology Today
Take a journey into any fulfillment center, warehouse, manufacturing plant, or construction site and you'll likely see Roomba-like robots zipping around carrying hundreds of pounds of products to pick stations. You'll even see large computerized 'arms' moving huge car chassis from one assembly line to the next.
But the question remains the same for workers, site safety managers, and GMs: how does an entire operation manage such evolutionary change? And how do you do it without mass layoffs or breaking the proverbial piggy bank by betting on equipment, robots, and software that are still largely unproven and unpredictable?
The answer lies in taking a principled, management of change (MOC) approach across four key strategic areas. Doing so will not only ensure your personnel and processes are ready for virtual reality and artificial intelligence, but excited to upgrade their own skills in what is quickly becoming known as Industry 4.0.
Key Strategic Area 1: People
If the mere thought of announcing a technology-driven change in front of your hardened construction crew or operations managers leaves you feeling nervous or unprepared to take their questions after the big announcement, it's okay. Your nerves are a sign you're doing something right.
It may seem counterintuitive. However, implementing new software or experimenting with a new robot out on the floor requires a company to put the needs of its people first.
Consider, most calls to automate are because the current way of doing business is no longer working. Perhaps the conveyance is too noisy or gets routinely jammed. As a result, the GM or site lead has to ask workers to risk their safety to get packages moving again while wearing ear protection that limits their ability to communicate or otherwise maximize their productivity.
This is all to say that 'pitching' a MOC initiative needs to include employees upfront. You need to encourage them to explain how robotics would make their job easier and more efficient.
Another key consideration is to remind employees embracing technology grants them an opportunity to learn the new software. These new technical skills will allow them to 'convert' from a traditional tradesperson to a knowledge worker who just so happens to work in fulfillment.
Once workers know their jobs aren't at risk — only that they'll look differently going forward — GMs won't have to worry about recruiting or retaining Gen Z workers as older workers will be leaving behind more highly automated workplaces.
Key Strategic Area 2: Processes
Once you and your team have the workforce onboard, it's time to get serious about ensuring the labor environment remains safe during the initial technological deployment.
What's truly exciting, however, is that safety specialists can manage this change using sensors or other wearables. This tech can simultaneously collect data on current processes while noting high-traffic areas on construction sites or within a warehouse. Once they have a chance to comb through the available data, then everyone — employees included — can make suggestions on how to layout different zones or reroute pick paths.
You will have to balance this against the total cost of ownership, of course. And training will need to take place and be expensed accordingly. The long-term efficiencies that you stand to gain during implementation, however, have the potential to reduce overall costs as well as speed builds. As a result, firms can take on more projects or deliver more packages for a year-end bump in revenue and — even better — net profit.
Key Strategic Area 3: Safety
As noted above, any MOC initiative needs to have a very clear safety focus. After all, warehouses and construction sites are already inherently dangerous. It should come as no surprise that adding new risk factors — like large robotic arms or automated guided vehicles — only increase the potential for workplace incidents.
This is precisely when software can help safety teams execute or update their risk matrices. More importantly, it can help you educate personnel on how to interact effectively within their new 'upgraded' environment.
You can collect safety data alongside equipment usage statistics and analyze it to better predict when a particular tool, machine, or IoT device will break down. Not only will this increase equipment and robotics uptime by some 20%. It will also reduce repair costs by 10% while simultaneously reducing planning and schedule time by up to 50%.
Safesite can help you tackle both of these tasks by managing your safety data. Within Safesite, you can upload your library of inspections, equipment, and toolbox talks. When you use Safesite to manage your safety data, you get access to a safety management dashboard. The dashboard relies on leading indicator analytics to show you the big picture and shares predictive information.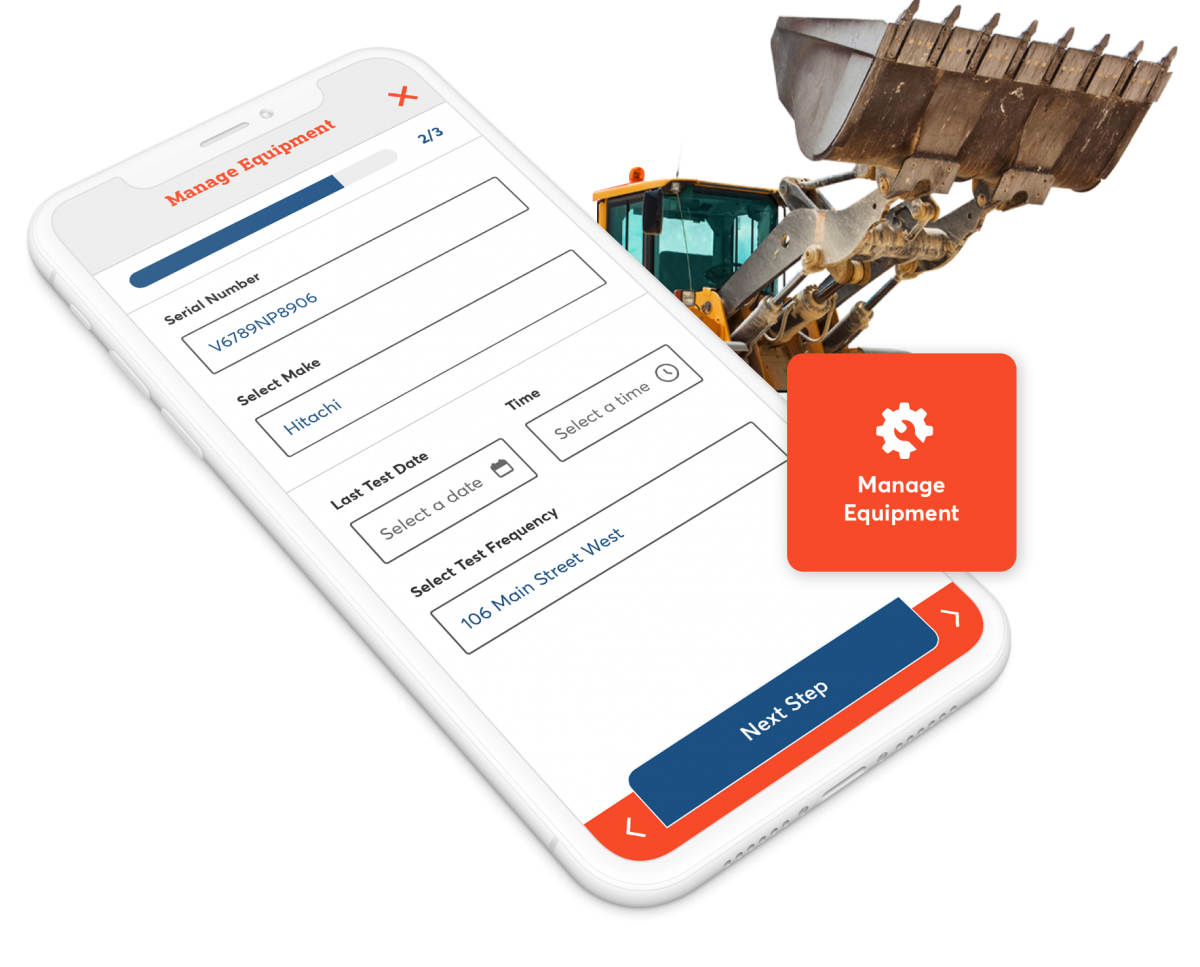 Key Strategic Area 4: Outcomes and Metrics
This final area is a cumulative last stop for the site or facility getting ready to upgrade its current business model with some well-timed AR, VR, and AI.
It's time to look at data to discover patterns or trends. With that data, you can set clear goals that account for the efficiencies that robotic operators are likely seeing out on the shop floor.
Here's an example. Pickers that no longer have to wheel carts, but, rather, have products come to them at a station, need to have an Object and Key Result (OKR) they aspire to beat every single shift.
The same goes for the safety squad. These teams are more likely to meet with success around OKRs that focus on things like:
the number of open audit items
personal protective equipment compliance via percentage
employee participation rates than vague measures like injury rate
Safety Software is the Engine Behind Warehouse MOC
MOC around automation in manufacturing, construction, and distribution is no longer a sequential, step-by-step process. Instead, it must empower workers to embrace the coming changes associated with Industry 4.0. It needs to share the ways that tech makes their jobs more efficient and safer.
Put another way, management of change that is left to project managers and consultants is a recipe for disaster. Without worker involvement, teams will automation and worry about whether they'll have a job tomorrow or the next day.
Encouraging participation, then, not only speeds up adoption. It also means employees get educated faster on robotics and AGVs in order to help design new training and safety protocols. This process, of course, can be made faster still by leverage smart, data-driven software.
Are you ready to learn more? Schedule a Safesite demo to learn how safety management software can help empower an engaging MOC process.
Hear the Latest from Safesite
Subscribe to our newsletter to receive the latest updates.
Hear the Latest from Safesite
Subscribe to our newsletter to receive the latest updates.