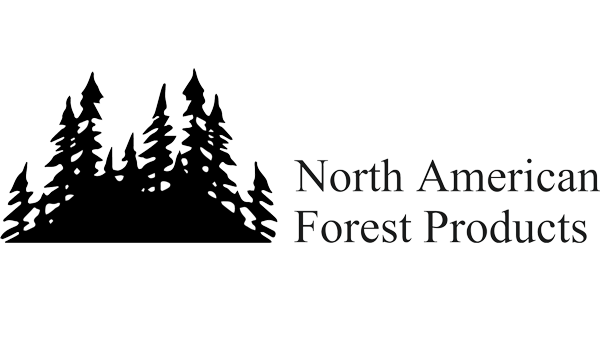 Who
North American Forest Products/North American Moulding and its team of 550 employees
What
Streamline compliance and safety for its operations cross nine buildings with 300,000 sq ft of manufacturing and warehouse space
Why
To protect workers, grow its operations, and put safety at the forefront of its business
How
Use inspections, hazards, and toolbox talks to reduce the risk of incidents and improve workflows
North American Forest Products/North American Moulding is an industry leader in the design and manufacture of trusses, remanufactured dimensional lumber, laminated wall panels, architectural mouldings, kitchen cabinet components.
The company works across diverse market segments, including Recreational Vehicles, Manufactured Housing, Mobile Offices, packaging, retail outlets, and industrial settings.
With over thirty years of experience and customers across 24 states, the team has achieved huge growth both in its customer base and its operations. Leadership's goal was to efficiently empower workers' safety as they grew, without compromising on the number of inspections run every day in order to reduce risk. With Safesite's mobile app, the company has now involved workers from the operating floor to the C-Suite.
Before Safesite: Climbing the Mountain of Paperwork
Prior to using Safesite, the safety program relied on paper — mountains of it. And when the team didn't use paper, they were drowning in emails. With 60+ people completing safety actions daily, the company's paperwork burden required minimum viable processes to manage.
There were no easily readable insights to be had when navigating huge amounts of data entry and paper forms. All roads led to Chaffee, the EHS Director, who received inspection forms, skimmed them for hazards, and then got on the phone, or sent an email when something was wrong. Then, eventually got the inspection logged into an Excel spreadsheet.
Because safety compliance alone was a Herculean effort, the team at North American Forest Products/North American Moulding needed something that relieved the burden. But they also needed to avoid adding complexities to the workflows for the 60+ people on the ground.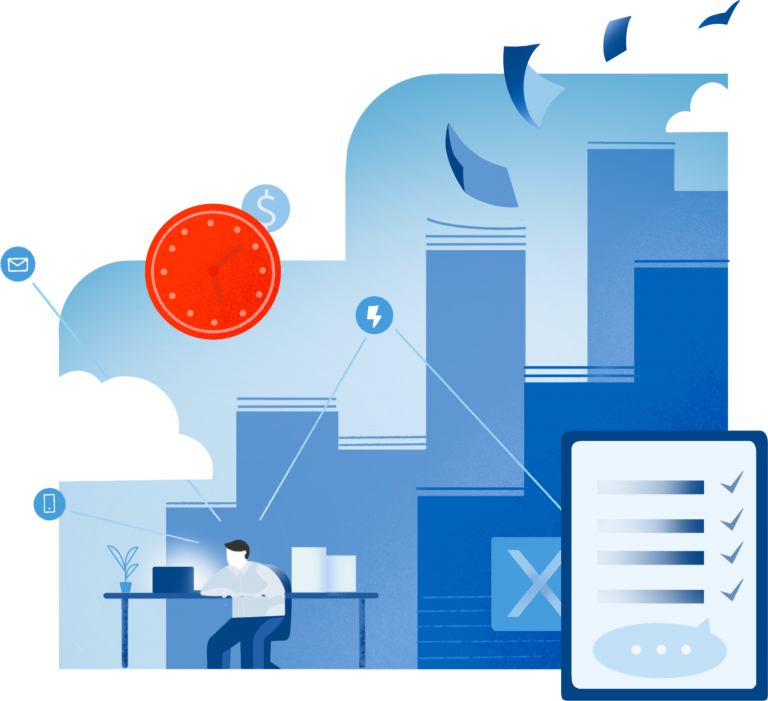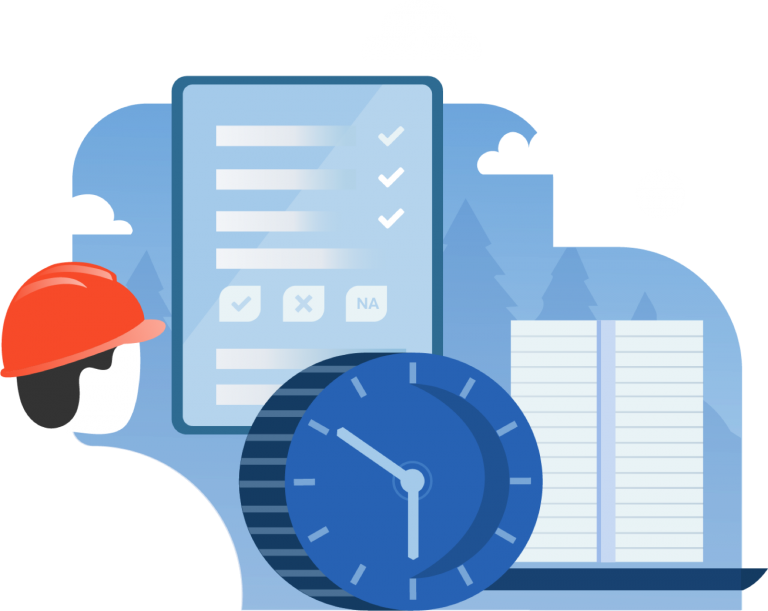 "How Do We Streamline 100s of Inspections?"
North American Forest Products/North American Moulding has huge OSHA recordkeeping obligations, so there's little room to streamline through rearranging work. Inspections need to happen every day or even multiple times a day.
After reviewing several different EHS software programs, a consensus was made to work with Safesite.
Now, the team, from managers down to forklift drivers, uses Safesite to complete their regular safety actions. Even better, EHS Director Chaffee can see their inspections from the safety management dashboard in real-time.
The ability to delegate safety through digitization freed up 20 hours per week of Chaffee's time, allowing him to better focus on proactive safety management in the field and longer-term strategic safety initiatives.
Safesite Engaged 60+ Team Members in Safety
North American Forest Products is an example of what can happen when you engage your whole team in safety through safety actions. And Chaffee attributes their success to Safesite's ease of use.
I think it's super simple, and that's one reason we wanted to go with Safesite. It's simple for everybody to use. We want them to do their inspection. But we don't want them to take half an hour. We want them to get it done in five minutes.
Chaffee said that getting the team on board wasn't as difficult as it could have been. The C-suite committed to Safesite early and led by example, which made buy-in easier to establish. NAFP also benefits from a young workforce, who are used to completing tasks using an app.
While there were long-time employees who didn't see a problem with the paper system, Chaffee says even they found Safesite simple to use.
Achieving a 50% Drop in TRIR with Safesite
No matter where you work, seeing a reduction in TRIR and LTRIR of 50 and 53% isn't the product of a secret formula. For North American Forest Products/North American Moulding, it was a re-focus on safety. The company went through a significant management change that put safety at the center of every workplace activity.
Chaffee said of the team's strategy: "We want [safety] to be more out in front of people. We wanted to let them know that we're investing in safety, so everyone can go home safe."
Safesite was a part of the transition to a stronger safety culture. In addition to being the tool used to complete multiple safety actions per day, Safesite makes an appearance at monthly safety meetings.
"Everyone's getting the same information," Chaffee said. "With leadership on board, it shows we're serious."
With Safesite, the information trickles up to upper management. Our division manager is at all the safety meetings. The controller is at all the safety meetings. All of our operations managers are at all the safety meetings. And they know exactly what's happening with our safety program because they can see it all on the safety management dashboard and in our analysis.