Who
JRCRUZ, NYC Utility Infrastructure Contractor and First Place Winner Construction Safety Excellence Award
What
Risk reduction around rigging weights between four and 14 tons all day, every day.
Why
To protect workers, pedestrians, and JRCRUZ's stellar reputation in NYC.
How
Use Safesite to track leading statistics and record positive observations to get projects done on time and safely.
JRCRUZ is a heavy-hitter in New York City's heavy construction industry. With over 50 years of experience in the field, JRCRUZ works on private and public utility work installing pipes, catch basins, trench boxes, and slide rail systems on projects across the five boroughs.
Rigging is a core part of JRCRUZ's operations. Until recently, rigging was also one of JRCRUZ's most significant liabilities. The old systems used on site came with extremely high risk levels, leaving JRCRUZ and the whole team vulnerable to both OSHA citations and severe injuries leading to time away from work.
Derek Smith, a veteran Safesite user, was tasked with improving rigging safety at JRCRUZ. Smith's measurable goal was risk reduction — not zero incidents — but he kept 'zero' in mind as he used Safesite to implement safety best practices across all work sites.
"How Can We Reduce Rigging Risk?"
There are so many variables involved in every lift that nothing less than a fully-vetted, standardized approach to rigging is suitable for incident prevention.
JRCRUZ needed to find a clear-cut risk management strategy for rigging operations. At the same time, the management team couldn't just throw darts at a moving target. They needed an evidence-based solution that could be implemented and tested quickly — in a matter of days.
"We had a big rigging and confined space problem. With Safesite's help, we captured risk exposure of both tasks, provided corrective action solutions, and executed them."
Safesite for Safety Ops
Determined to make a difference in the way rigging worked on the ground, Derek turned to Safesite. With the help of Safesite and Safesite's Safety Success Team, JRCRUZ saw some stellar results, including:
84% reduction in recordable incident rate
100% reduction in lost time incident rate
OSHA citations reduced to zero
In 2020, JRCRUZ knows that every member of the team will get home safe. How did they do it? Safesite asked Derek Smith to share his process.
— Key Takeaways —
Safesite made it possible for JRCRUZ to create a safe workplace in a realistic manner.
Risk management is far more measurable and actionable than leaning on incident rates alone.
"If I request a specific inspection, then it's in there ready for me to use within 24 hours. Safesite has hundreds of starter templates, but to have the specificity to make your own and concentrate on what you want to focus on and get quick feedback is the goal."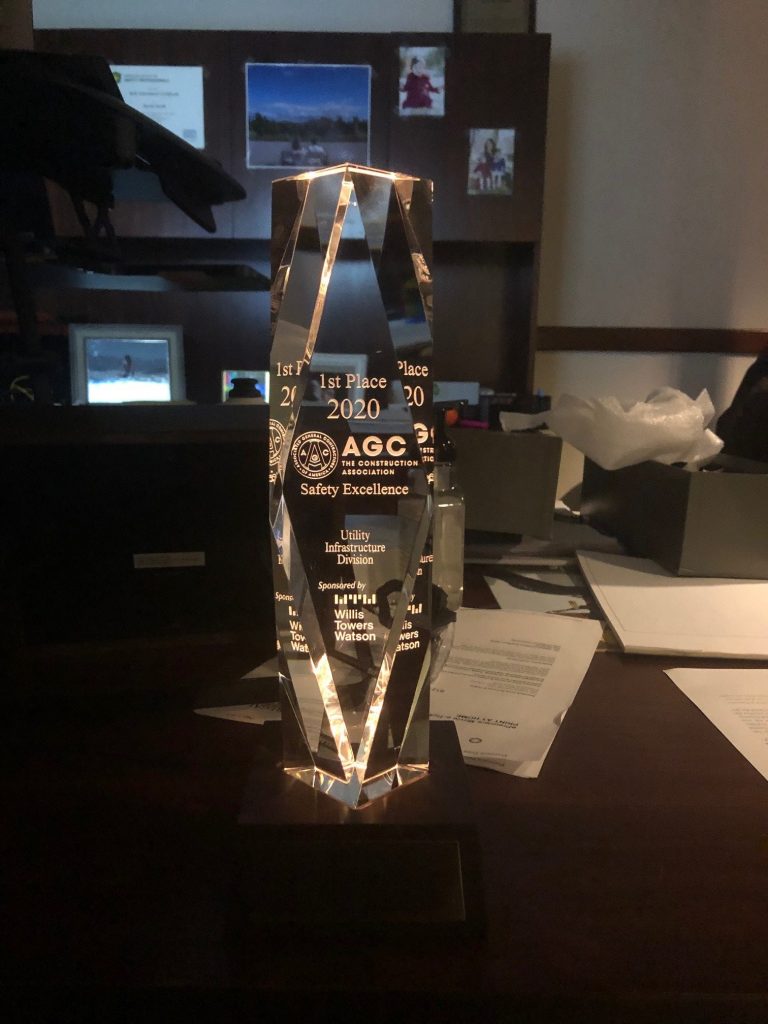 How JRCRUZ Achieved an LTRIR of Zero
Derek's biggest goal was lowering JRCRUZ's incident rate through the use of leading statistics. And he nailed it: the team achieved a lost-time incident rate reduction to zero — and maintained it for two years. JRCRUZ has reached over 1,000,000 working hours without an LTRI and they're still going.
Because Safesite made it so easy to manage data, Derek could ask the following questions at every site:
Are we using equipment correctly?
Are we rigging correctly?
Are we pre-planning rigging and confined space work tasks?
Are we communicating all of the hazards and mitigations to our workers?
Are we training our workers to set them up for success?
In JRCRUZ's case, bringing rates to zero was driven by data.
Leading Indicators Changed the Game at JRCRUZ
For JRCRUZ (and thousands of other Safesite customers), switching from a lagging statistical program to a leading indicator program made all the difference for both compliance and risk management.
JRCRUZ works hard to meet some admirable goals based on leading indicators:
250 Site Visits Per Year
0 Extreme Hazards Noted
1.0 Hazard Per Inspection Rate (currently 1.78)
2.0 Positive Observation per Inspection Rate (currently 1.69)
Not only did Safesite help JRCRUZ exceed its goals but the team won the First Place Construction Safety Excellence Award (Utility Infrastructure) at the 2020 AGC CSEA National Safety Awards.
Before Safesite
In the past, Derek used an Excel system of his own design, but it was tedious and monotonous to use — and it didn't analyze any of the data he fed it.
Every quarter, Derek had to collect all his spreadsheets, tab all the sections, and then analyze and present a quarter's worth of daily data. And that doesn't include time spent translating it all over to PowerPoint.
He was using leading indicators, but the system wasn't working.
For Derek, switching to Safesite meant there were no more tabs. Never again would he need to collate dozens of spreadsheets in a time crunch before a meeting.
Safesite's advanced analytics platform collates all the data automatically and creates compelling charts that help key stakeholders see what's happening on the ground and make decisions.
"You are always trying to hit a moving target. We have over 200 employees moving daily while doing high-risk tasks hourly in the busiest city on the planet. Safety training, culture structuring, and program development require pre-planning, communication, patience, and empathy. These are important virtues but sometimes difficult to consistently perform with how fast-moving construction is."
Safesite Calmed the Organized Chaos of Construction
No matter what way you dice it, working construction is chaotic. JRCRUZ's operations exist in a state of organized chaos. Finding an ally that understands the madness inherent in the construction industry was essential to the team.
With so many moving parts and people, Derek needed something that helped him see the big picture in an instant. The way Safesite presents statistics made a massive difference in Derek's workflow. The charts and graphs pull out JRCRUZ's rigging strengths and weaknesses with no additional work from Derek.
It was a no-brainer for Derek and the team. When combined with Safesite's tools for risk assessment and management and the easy-to-use phone app, the choice was clear. The tech solution best suited for helping Derek shore up JRCRUZ's rigging program is Safesite.
How JRCRUZ Uses Safesite
Derek is the primary Safesite user at JRCRUZ, and he's got his workflow down to a science. We asked how Derek uses Safesite from his first cup of coffee to home-time.
When Derek arrives on site, he:
Takes photos
Takes notes in his notebook
Opens the Safesite app and runs an inspection, adding more photos if needed
Enters hazards and safety observations
Once a month, Derek grabs all the data for the monthly executive safety board meeting using his Safesite dashboard. He saves PDF reports on the last 30 and 90 days, and he's ready to print and present.
Building a Safety Culture to Reduce Risk
JRCRUZ faced the same issues that many companies deal with: workers who want to do the right thing and want to get the job done on time and on budget. Those competing priorities meant workers were sometimes using equipment that wasn't fit for purpose to get the job done.
It added risk to an already high-risk process.
Workers would see frayed nylon ropes and rusted hooks and run with them because they were close at hand.
Derek has seen real success in making the transition away from high-risk behaviors when performing high-risk tasks. "Once they realize, they won't put themselves at risk in the same respect," he says. "They're reaching out beforehand when they need new equipment."
Time and training are two more critical elements of rigging safety. These issues manifest themselves in one of the most common problems faced across sites and regions: a lack of respect for rigging's invisible forces.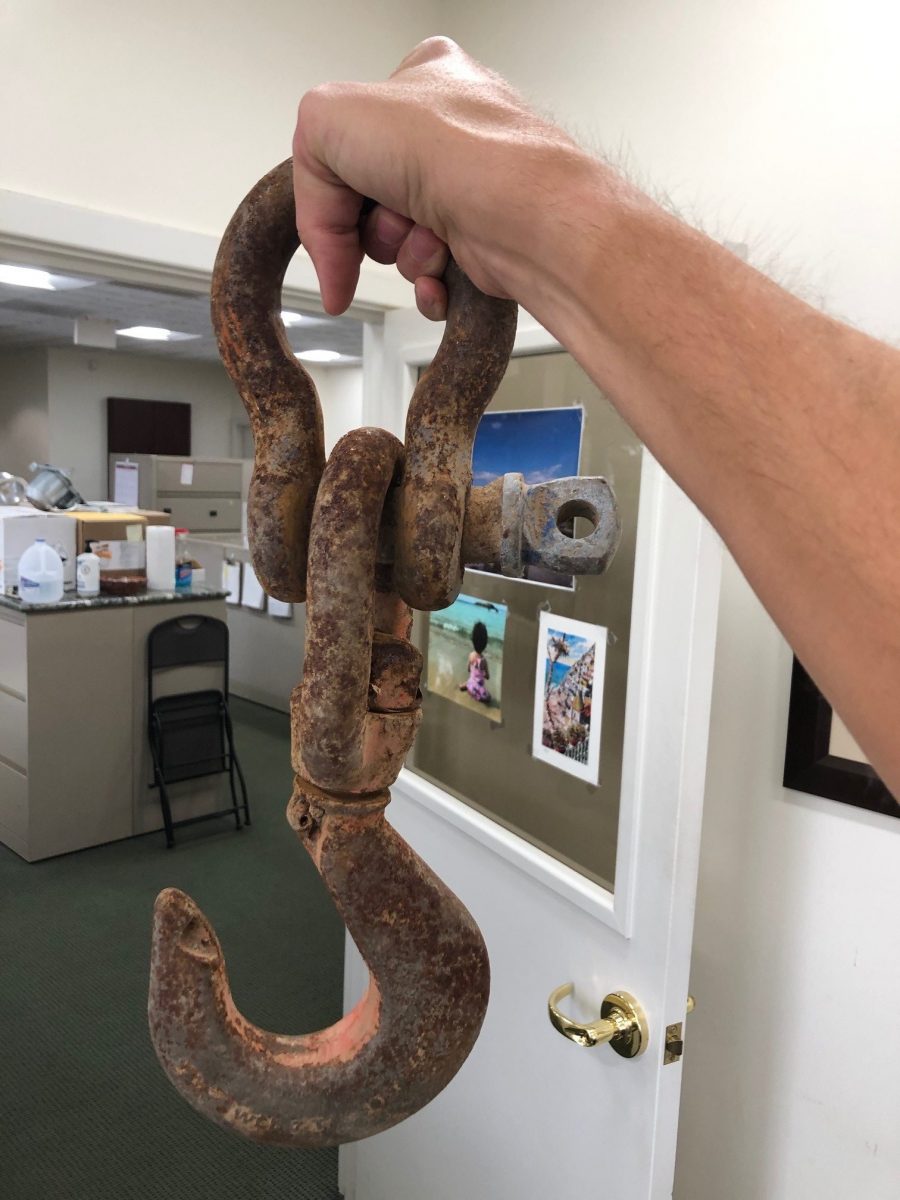 Examples of worn rigging equipment provided by JRCRUZ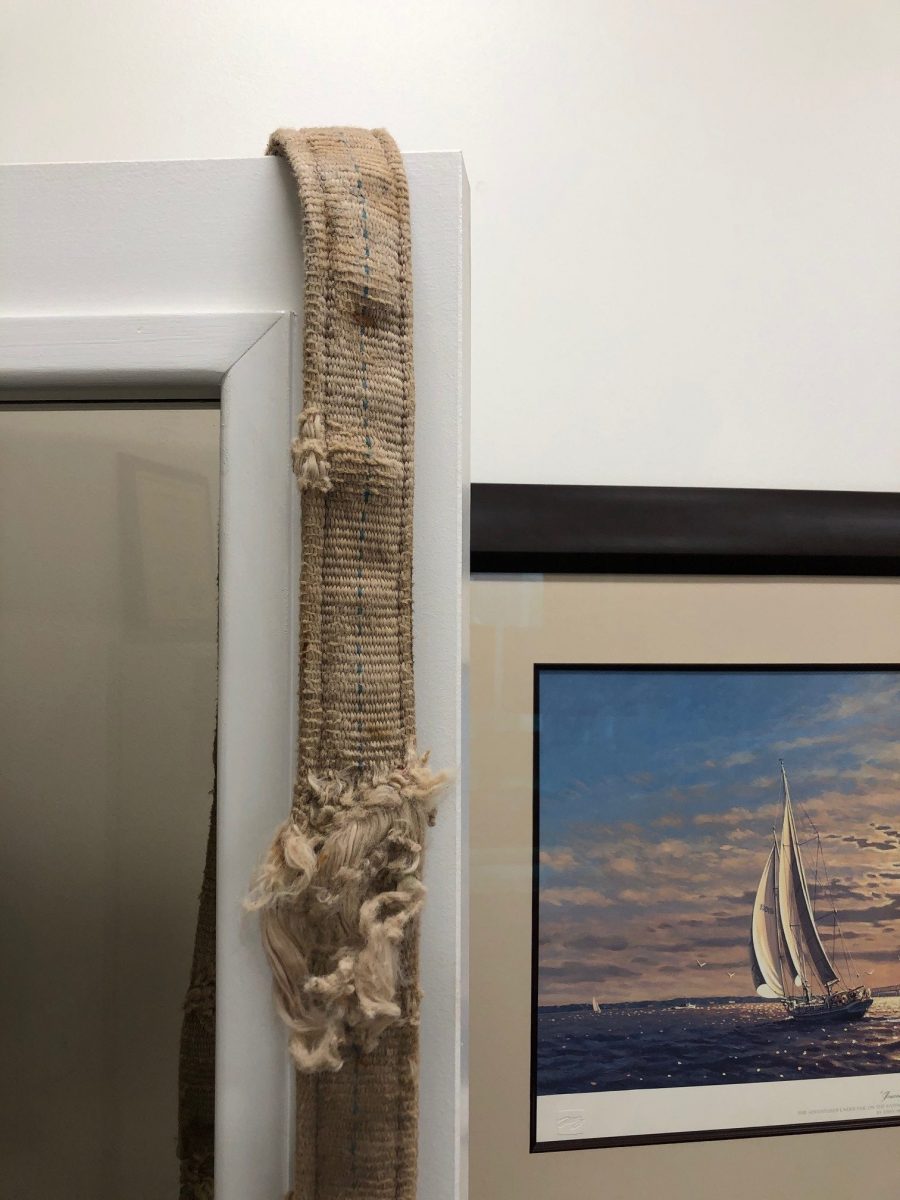 Examples of worn rigging equipment provided by JRCRUZ
"They think everything is static, and forces are still. [Rigging] changes all the time when you move the equipment. I'm lifting a catch basin that weighs 5,000 pounds, and these slings can support 10,000 pounds. When the weight comes at an angle or moves back and forth, it goes from 5,000 pounds to 20,000 pounds."
What's Coming Next for JRCRUZ
Together with Safesite, Derek has achieved some big safety goals. How does he intend to keep their lost-time rate as low as possible?
There are a lot of big plans on the horizon. Derek envisions a rewards program for workers based on Safesite observation data.
JRCRUZ also aims to get field engineers to serve as the site safety lead to perform daily inspections and generate more data for JRCRUZ. The additional data will allow the team to put together methods and procedures that everyone can use, from the COO to crossing guards.
The result: a full checks and balances system based on real data, all based in Safesite.