Who
DiSabatino Construction, an award-winning general contractor in Delaware with 70 employees and 10-15 job sites at any given time
What
Streamline safety management through digitization
Why
To protect workers, increase safety participation, and free up valuable time for program and policy development
How
Using the app to expand safety participation and see more holistic safety data and metrics
DiSabatino Construction is one of Delaware's largest "total building services." After only four months of using Safesite, the safety team is saving four hours a week and reinvesting that time in adding further value to the safety program and generating ROI for the company. And Rachael Ard, the Safety Director, is just getting started.
DiSabatino Construction is an ABC member and deploys the ABC STEP Program. Serving as a general contractor as well as a developer, the team has anywhere from 10 to 15 job sites running at any given time, along with maintenance work.
Until February 2021, DiSabatino Construction relied on an Excel system of their own design. Using Excel was extremely time-consuming, leaving Ard unable to scale their safety program without simultaneously creating a paperwork burden and increasing the risk of error. Ard found an alternative to Excel and now uses Safesite to run the STEP Program.
"Safesite has streamlined much of our safety program making it easier to complete and track items, especially on the go. It has a very user-friendly interface and has helped us increase field supervision participation in our safety program in regards to completing inspections and toolbox talks, identifying hazards, and making observations."
The Challenge: Scaling DiSabatino's Safety Program
DiSabatino Construction regularly wins awards for its robust safety program. In 2021, the team won the Gold Level National STEP Award at the Annual Safety Training and Evaluation Process Awards Banquet. 
With so much industry recognition, it's no surprise that Rachael Ard, DiSabatino's Safety Director, runs a tight, data-focused ship. Until February, she relied on Microsoft Excel to capture and interpret data.
Before Safesite, Rachael completed the vast majority of the audits herself. Working this way not only limited the data she generated to only what she witnessed but also ate up hours every week.
"I would walk a site, put notes in my phone, and once back at the office enter the data into my Excel sheet. Then, I'd have to re-enter it into the master monthly Excel sheet. Aside from the time spent on data entry alone, I'd have to double and triple check all the data, just for one audit. Because if I missed a number or decimal, it threw the whole spreadsheet off."
DiSabatino's Excel program allowed Ard to run a robust, award-winning safety program. At the same time, the same Excel system made scaling the safety program very labor-intensive.
"Our biggest challenge with the Excel program is there was not a way for anybody else to complete audits without creating more data entry and room for error," Ard said.
In other words, getting more people involved with safety created more work. And the work was an administrative time-sink.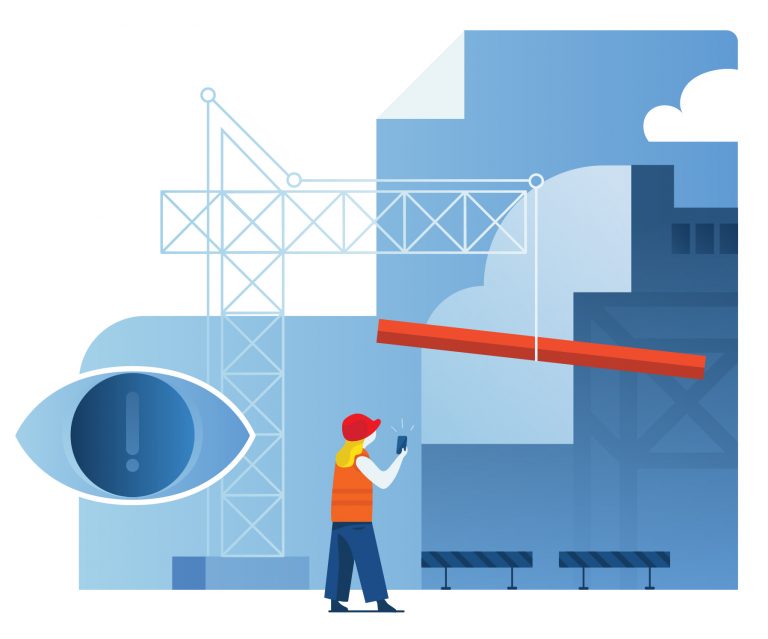 Excel Put Limits on Safety Success
The challenge presented by the Excel system went beyond time spent on data entry. As Ard noted, the Excel system also impacted the way supervisors felt about safety and about participating in collecting safety data.
In the old system, Ard said, supervisors received a grade based on their hazards. Often, the numerical grade caused disagreements between the field team and the safety team about whether the observation was a hazard or not.
As a result, some supervisors felt less like they were reporting a hazard and more like they were being called to the principal's office. 
Having the Safesite Score reflect all project metrics, including participation, rather than how many hazards are noted makes it a more friendly option.
How DiSabatino Saves Four Hours a Week with Safesite
Ard began using Safesite to run the STEP Program in February 2021, and as of May 2021, she remained the primary Safesite user. In May 2021, she began to roll out Safesite to five field supervisors.
On a typical day, Ard visits two to three projects. She generally walks the site with the supervisor and inputs hazards or observations directly into the Safesite app as they walk. When she needs to keep moving quickly, she'll snap a quick picture and then input the data into the app once the walk is over.
For DiSabatino, the most used functions are the audit metrics, collected via the hazard management and observations tools.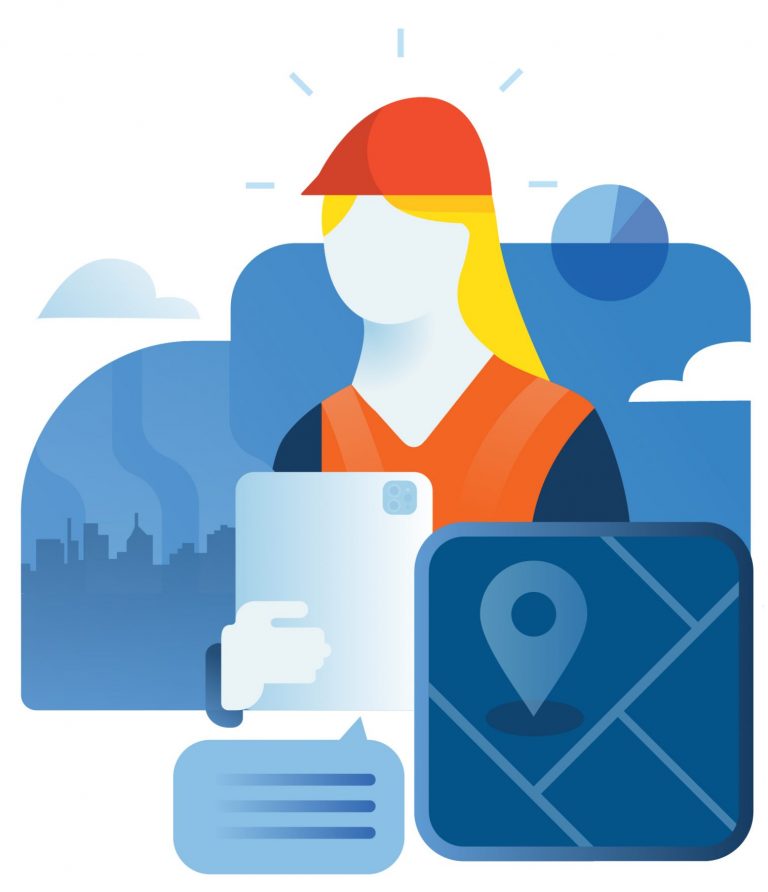 I like the feature that allows you to follow up on hazards when they're raised, so when they go unresolved, you can follow up quickly.
Safesite Generates a More Holistic Look at Safety
Achieving a more holistic picture of DiSabatino's safety program is one of Ard's top priorities. Ard makes use of the hazard and observation functions in ways that allow her to generate the most safety data.
For example, when she encounters an obvious hazard, she records it as a hazard. But if she doesn't find a hazard, she might record it as an observation instead.
"Housekeeping, for example, can be hazardous by obstructing doorways and travel paths," Ard said. "But it might not obviously be a hazard, just clutter, so I use observations to record it."
"Sometimes, if I have a critical conversation with someone, I'll add it to the observations, too."
Ard also assigns tasks to project managers and supervisors: every person must complete two observations and two hazards, five rounds of DiSabatino's own daily safety checklist, and one toolbox talk per week.
She's always recording data, both positive and corrective, because more data generates targeted insights within Safesite's analytics. And now, creating more data to generate a holistic look at DiSabatino's safety program takes far less time.
Those Four Hours Will Generate Real ROI
DiSabatino Construction began using Safesite in February 2021 and in that time, their engagement has been incredible. Even with only a few months under their belt, Ard and the team are optimistic about the results Safesite could offer at the six-month and year mark.
For Ard, the time saved trumps everything. Eliminating data entry wasn't just about the initial time it took to input the data.
Safesite has freed up Rachael's time to visit more sites, focus on policy, and find new ways to add even more value to DiSabatino's already award-winning safety program.
It also saves project managers' time. And with Safesite's analytics, she can save time in the future. "It's all there," Ard said. "I like the pie charts and how everything is listed out by date and action. I can clearly see who is doing what."
The weekly and monthly reports are beautifully laid out and break down all information in an easily digestible way to better track our trends and leading and lagging indicators. Safesite has made my job as a safety director so much easier. It has allowed me to focus more deeply on other aspects of my job like site visits and program and policy development.
Ard and the DiSabatino team are only four months into their Safesite experience. Already, they have seen improvements in their workflows, opportunities for return on investment, and a chance to build an even stronger safety culture.
Where will the company be in a year? Safesite looks forward to checking in and seeing their digital transformation and increasing use of analytics pay off.