As safety pros, we're all familiar with first aid, which seeks to provide basic, stabilizing, life-saving treatment. We know CPR and understand how to recognize and treat signs of heatstroke or cold stress as well as handle minor injuries.
Mental Health First Aid offers the same kind of life-saving benefit as traditional first aid.
When you complete a Mental Health First Aid safety certification course, you're able to support people going through a difficult period of mental health or even a crisis.
Mental Health First Aid is for everyone whether you are a safety pro, someone with safety responsibilities, or are a line manager with a duty of care to your team. Anyone can benefit from learning Mental Health First Aid. You could even save the life of someone you know.
What is Mental Health First Aid?
First developed by Betty Kitchener and Anthony Jorm in 2000, over 3 million people in a dozen countries can now call themselves Mental Health First Aiders after completing the course and certification.
Mental Health First Aid is a training program and toolkit that helps you recognize the early warning signs of a mental health issue and provide initial help to that person. There are strong parallels with first aid.
When you perform first aid, you're not providing full medical treatment. Instead, you're assessing the injured person and stabilizing them to the best of your ability while you wait for medical professionals to take over. Getting first aid certified allows you to take action, prevent deterioration, and preserve lives.
Mental Health First Aid gives you those same skills but applied to a mental health crisis. For example, if someone on your team showing signs of distress, Mental Health First Aid gives you the tools to assess the situation, recognize what might be happening, and take steps to stabilize (but not treat) your team member.
Why It's Essential to Support Workers' Mental Health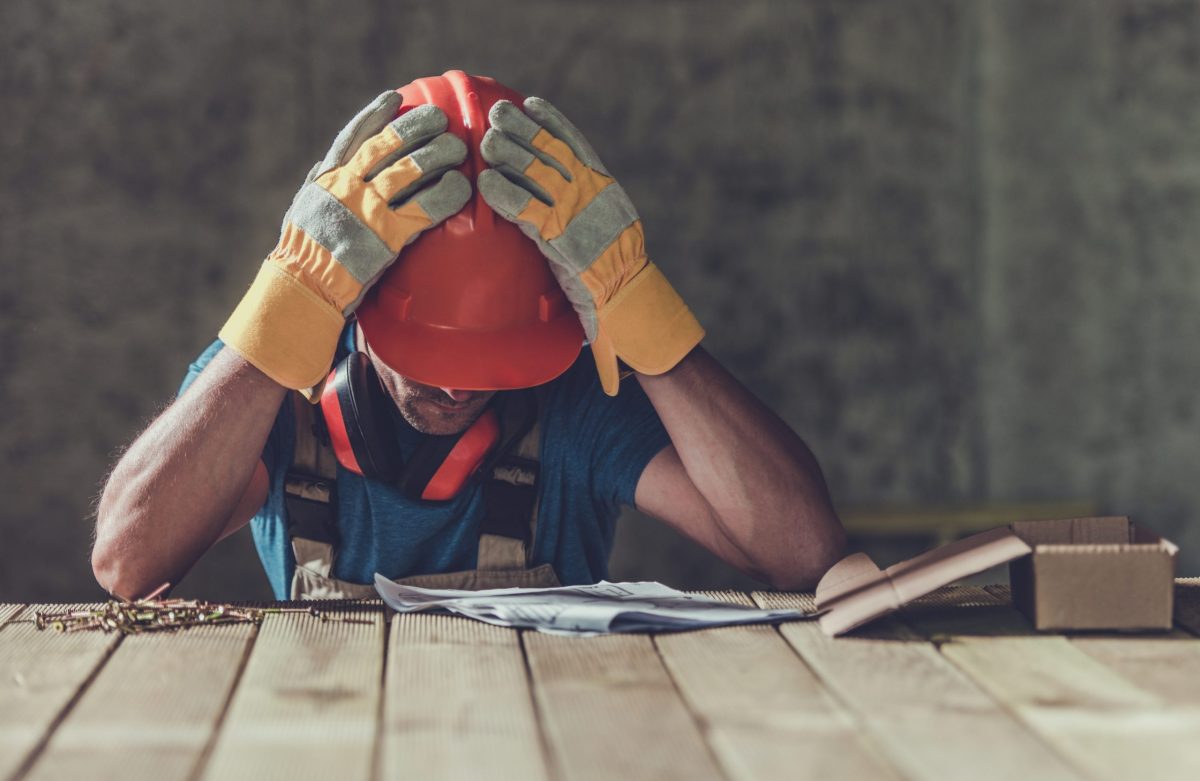 As the safety profession continues to shift towards Total Worker Health ®, we increasingly recognize the need to have tools that help workers deal with poor mental health and mental health crises.
As a Mental Health First Aid certified professional, you will be better prepared to:
Recognize early warning signs of mental health conditions or a crisis
Prevent someone you know from hurting themselves or others
Reduce the stigma around mental health conditions.
The need for a focus on supporting mental health is an incredibly pressing issue no matter who you are and where you work.
Everyone has mental health, and poor mental health is more likely than you might think. According to the National Alliance on Mental Illness, statistics for 2019 found that:
20.6% of U.S. adults (or 1 in 5) experienced mental illness
5.2% of U.S. adults (or 1 in 20) experienced serious mental illness
Among those, the most prevalent conditions were:
Anxiety Disorders (19.1% of U.S. adults)
Major Depressive Episode (7.8% of U.S. adults)
Posttraumatic Stress Disorder (PTSD) (3.6% of U.S. Adults)
Bipolar disorder (2.8% of U.S. adults)
Borderline Personality Disorder (1.4% of U.S. adults)
Schizophrenia (<1% of U.S. adults)

So not only does poor mental health impact as many as 1 in 5 adults, but fewer than half (44.8%) of people receive treatment. (The figure representing those who access treatment is higher (65.5%) among adults who experience "serious mental illness".)
And in sectors like construction, there's a very real and ongoing mental health crisis. The CDC says that construction has the highest suicide rate among males of all industries: it's four times greater than the national average. Construction workers are five times more likely to die from suicide than any other construction fatality.
When thinking about these 2019 statistics, it's also important to remember that the COVID-19 pandemic interrupted mental health care for many U.S. workers. What's more, early indicators suggest the pandemic had a negative impact on mental health. Anxiety and depression grew more prevalent than in the period prior to the pandemic and more people reported thoughts of self-harm or suicidal ideation than prior to March 2020.
What Does Mental Health First Aid Training Cover?
Unfortunately, many people experience a mental health problem for months or even years before they decide to seek out help. While Mental Health First Aid doesn't make you a trained therapist or psychiatrist, it does prepare you to have a conversation with someone who may need their help. And the training can prepare you to prevent a crisis in the immediate or near future.
When you go through Mental Health First Aid training, you'll dive into three core areas of work:
Identify: Learn about risk factors and how to recognize the signs and symptoms of common mental health issues, like anxiety, depression, substance misuse and abuse, and other conditions.
Understand: Dive deep into empathetic listening skills and assess the distress the person is in and what interventions are prudent.
Respond: Understand the first aid action plan for a mental health crisis.
During the course you'll learn through:
Role playing
Discussion
Videos
Scenarios
Simulation
Reading
Here's how it can work in the real world.
Let's say you're a safety professional on a construction site, and you have several workers up on scaffolding. One of the workers has a panic disorder, and unbeknownst to you, they've been having a rough time lately. On this particular day, they get clipped in on the platform, and they start sweating, shaking, and experiencing shortness of breath. They feel unable to move or breathe and even feel like they might be dying. Everyone's scared.
Mental Health First Aid training can help you identify the fact that the worker is having a panic attack. You will also learn what to do to not only rescue the worker from the scaffolding but help them reach a baseline as you retrieve them and are safely on the ground. It will also help you talk to them about their mental health and understand how to support that worker going forward so you can care for their whole person.
How to Enroll in Mental Health First Aid Training
Are you ready to enroll in a Mental Health First Aid training course? You can find a course via the Find a Course function from the National Council for Mental Wellbeing. You'll find courses for adults and teens as well as in multiple languages, including Mental Health First Aid Training in Spanish.
How long does Mental Health First Aid Certification last? Your certification expires three years after you take your first course. To re-certify, you can complete a Mental Health First Aid online re-certification course.
This Safety Certification Can Help You Save a Life
Mental Health First Aid is a vital safety certification that anyone can complete. By the end of the course, you'll learn to recognize the signs of distress and help prevent harm.
While we hope you never have to use your training, it is empowering to know that you could be there for someone in times of crisis, whether it's physical injury or a mental health crisis.
Are you looking for more Total Worker Health resources? Check out this list of resources on addiction, mental health, and wellbeing at work.
Hear the Latest from Safesite
Subscribe to our newsletter to receive the latest updates.
Hear the Latest from Safesite
Subscribe to our newsletter to receive the latest updates.