Featured
6 Steps for Building a Safety Meeting Library from Scratch
Safety meetings serve many purposes, from hazard communications to demonstrating corrective behaviors. As with any meeting, it always helps to have an agenda or template to make sure you cover your bases and keep the meeting on time and on track.
Safesite makes it easy to run safety meetings, track attendance, and build out a digital safety meeting library with our collection of common free safety and compliance templates. But Safesite recommends building a custom library of safety templates unique to your organization.
Our contributor, Gerald Carter, CSP, shows you how and why to get started with your safety meeting library, starting with your first template.
Take it away, Gerald!
Why Build a Safety Meeting Library?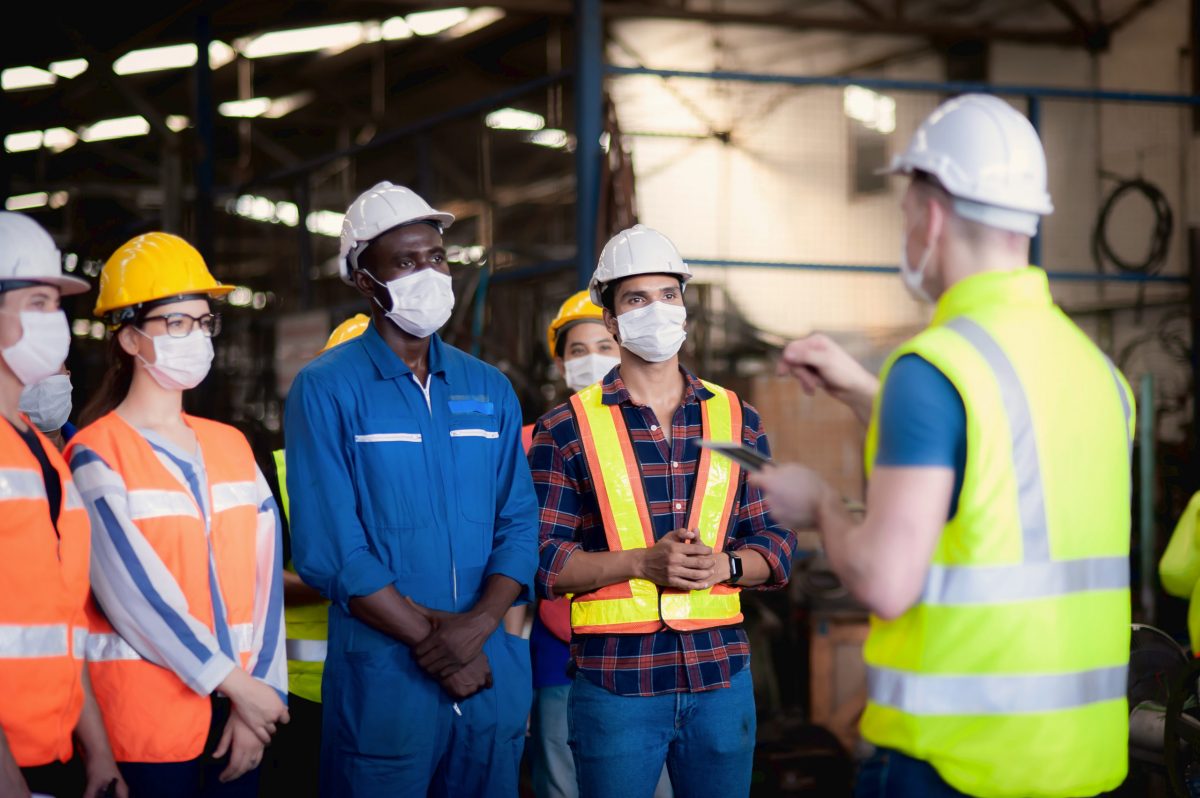 Well, to answer this question, you need to look at what you plan to do with the library if you had one.
Employee training is a good reason to have a safety meeting library. There are many topics that may apply to a given employee's job duties. Having a library of approved content can simplify the process of delivering relevant training. If you have multiple locations, having a library also helps ensure that the training is reasonably close to being uniform, regardless of who gives the training. This can be a very good thing for supervisors and managers who need to deliver training but don't necessarily have the time to develop it or have a background in training delivery.
Having a solid safety meeting library can have the added benefit of reducing workplace incident rates.
Meetings, such as training meetings, have the purpose of imparting information to employees. Training specifically is also seeking to develop the needed skills an employee needs to do their job tasks safely. A safety meeting library with good, effective materials helps instructors train employees effectively as a result. A well-trained workforce, who abide by their training, tends to have fewer incidents. This is quite beneficial to a business as the fewer incidents it has, the more productive it can be. Additionally, this also typically means lower upfront costs associated with injured employees and damaged equipment.
Believe it or not, the process of building the library is of value in and of itself.
Building a Library Helps Find Gaps in Your Safety Program
When you are building a library of meeting content, you must think about what the content is supposed to do. It is supposed to impart a skill to an employee? Then it likely is going to be training. Are you trying to inform employees of new information about a policy change? This may be a safety talk.
In any case, the content needs to convey the intent and be so designed as to successfully accomplish its purpose. That means that each piece of content must be evaluated, both in its creation and in its ongoing delivery, to make sure that it's effective.
In creating the library, there often will be an evaluation to see if there are any gaps in the needs of the company. That will probably be a significant reason why the library content is created in the first place.
6 Steps to an Easy-to-Use Safety Topics Library
Building a safety topic library doesn't have to be a major undertaking. Although looking at it holistically in terms of the needs of your business, it may in fact be a substantial task. With that in mind, here are six steps to set up an easy-to-use safety topics library.
Step 1: Set Safety Meeting Goals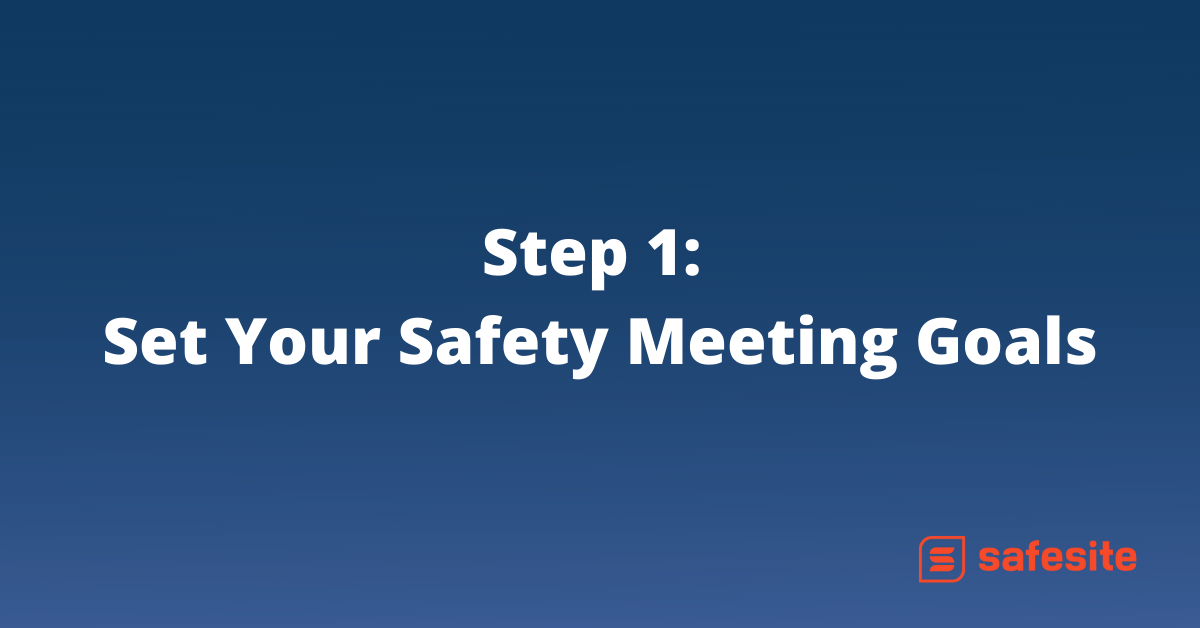 You first need to decide what you are looking to achieve.
If your goals are more compliance-driven, your safety topics library will be focused on the topics related to what you do in your workplace from a compliance standpoint. You are then very reliant on existing regulations for your content to make sure that all applicable requirements are met.
If you intend to focus more on practical safety, you will look at what issues you have in the workplace that need to be solved. You will look more to how the issues can be solved practically, which often involve the hierarchy of controls weighed against what's feasible for your company.
Whatever the goal, you need to decide on it so you can make sure the given topic you are working on is accurate and effective for your needs.
Step 2: Inventory Existing Safety Meeting Topics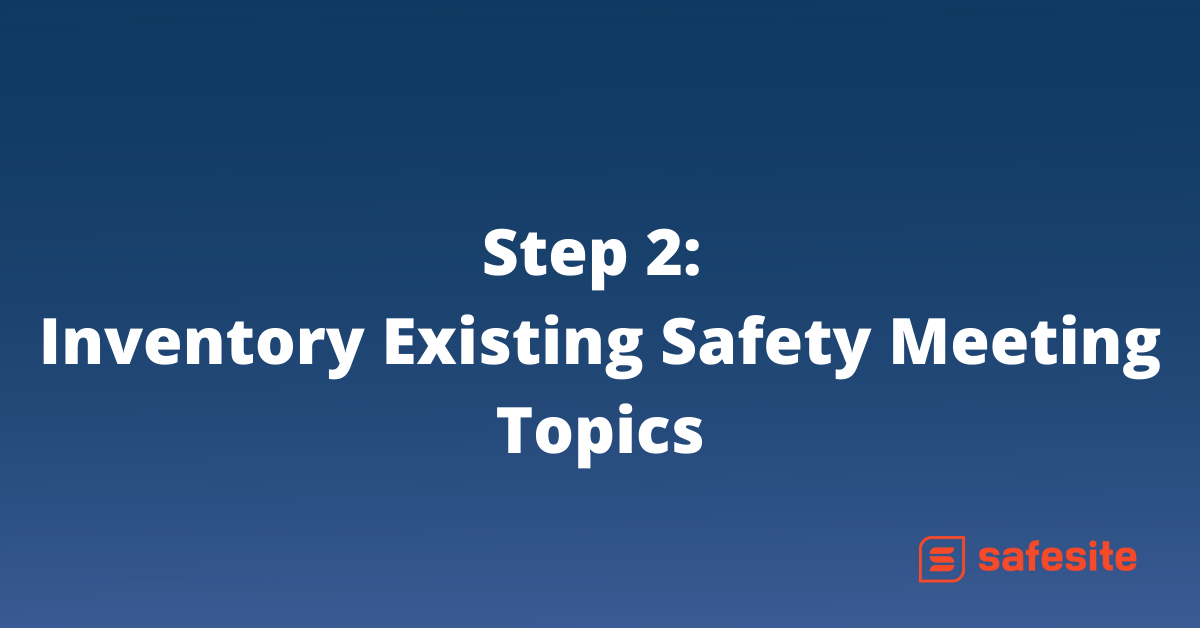 There's no need to reinvent the wheel if you already have content. You will start by compiling a list of the documents you have, whether they are training slides, memos, or safety talks. You then form an inventory based on your findings. The inventory will separate types of meeting materials in a way that aligns with your company's goals. A tip is to organize the materials in one of the following manners:
Subject matter/topic
Frequency
Severity of the hazard the materials address
For example, you could organize your materials by topic and material type. The topic would be the main folder, and subfolders would contain the different materials (training, manuals, safety talks, etc.)
Safesite is a great way to digitize and organize your safety meeting inventory. Safesite users can share your library with crew members, assign safety talks, and keep track of both the frequency of training as well as safety meeting sign-in sheets. In short, Safesite is a one-stop-shop for safety meeting library needs!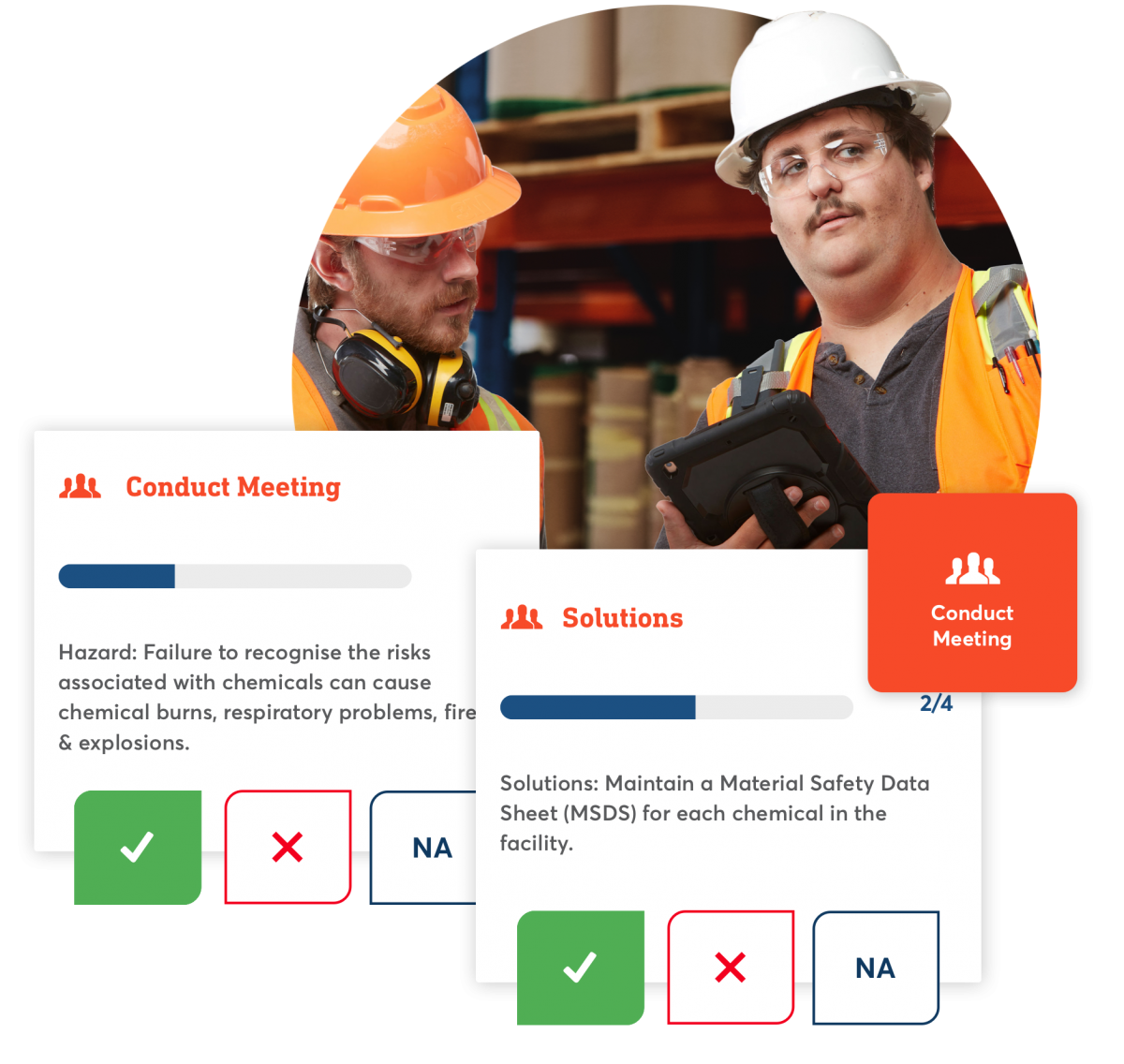 Step 3: Complete a Gap Analysis for More Content Ideas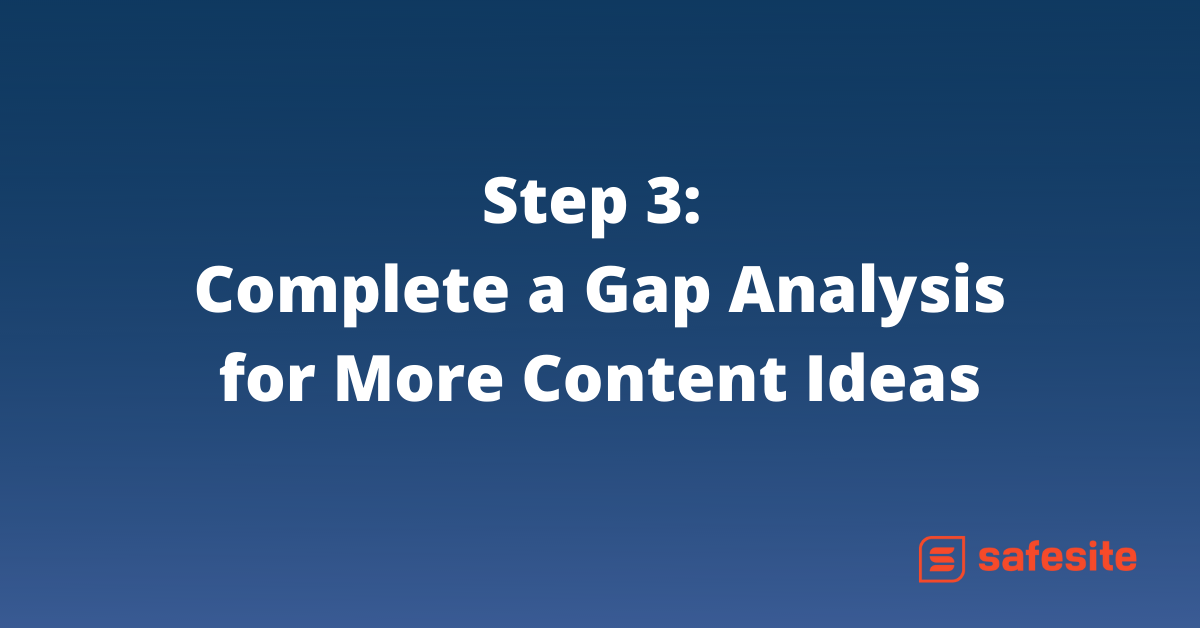 A gap analysis is pretty much like it sounds. You will take a critical look at your company's processes to see which hazards are controlled and which are not. You will also look at how effectively any controlled hazards are controlled. Any place where there either is not a control or the controls are not adequate, can be considered a gap. You will compare these gaps to your inventory.
Any gaps identified that also has no material present in the inventory will be a prime candidate for content creation and addition. Gaps often need to be taken care of before improvements to other materials are tackled because gaps are uncontrolled or under-controlled hazards. That needs to be dealt with as soon as is practical.
Step 4: Ask the Team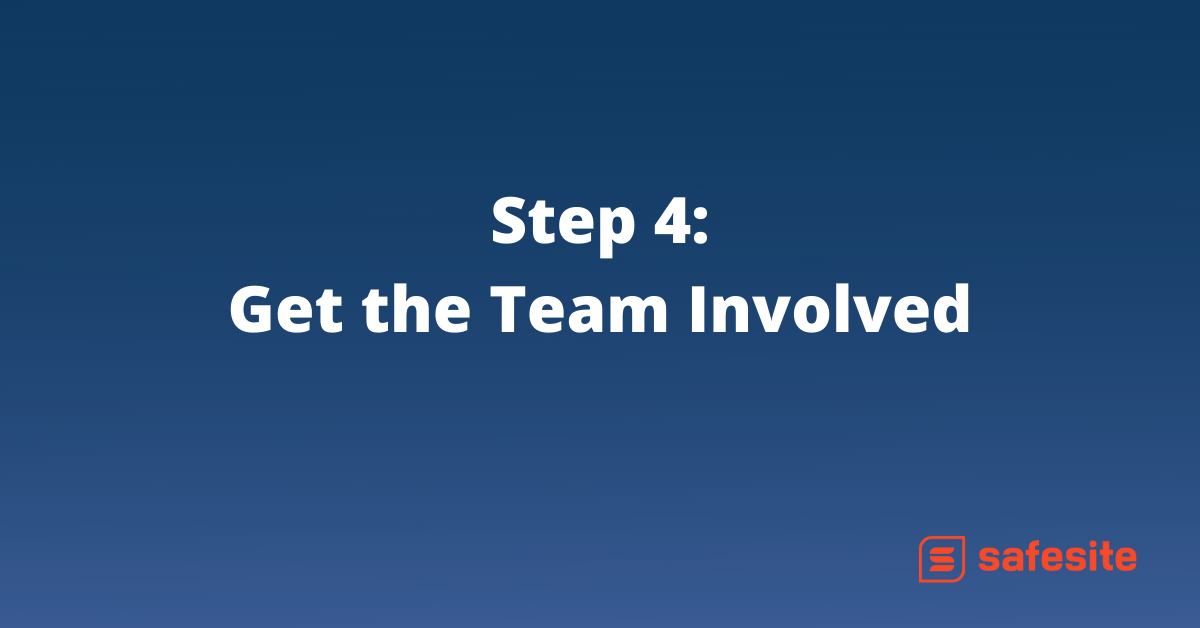 It's a great idea to get involvement from the team. The team will help shine a light on the direction needed as many team members are familiar with the needs of their specific part of the company. The team can also make recommendations for content addition, content format, and nominate candidates interested in delivering safety training.
I mentioned earlier that the task of building a safety meeting library can be significant, but it doesn't have to be hard to make your library if you get the input and buy-in of the team you work with.
Step 5: Fill the Gaps and Get Moving!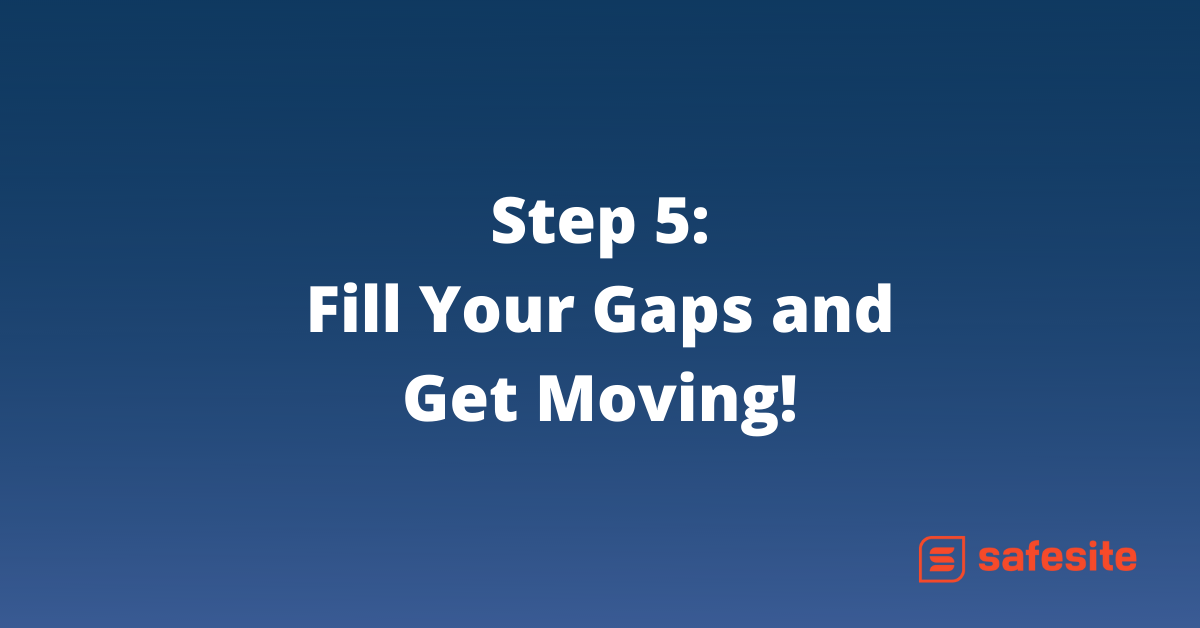 Remember those gaps we mentioned before? Well, you need to plug those holes before your tasks are complete. The gap analysis you used to find the gaps should be reviewed with your team to make sure nothing snuck under the radar. You want your library to be as complete as possible, and you don't want to have to backtrack.
Step 6: Repeat Steps 1 through 5 as Needed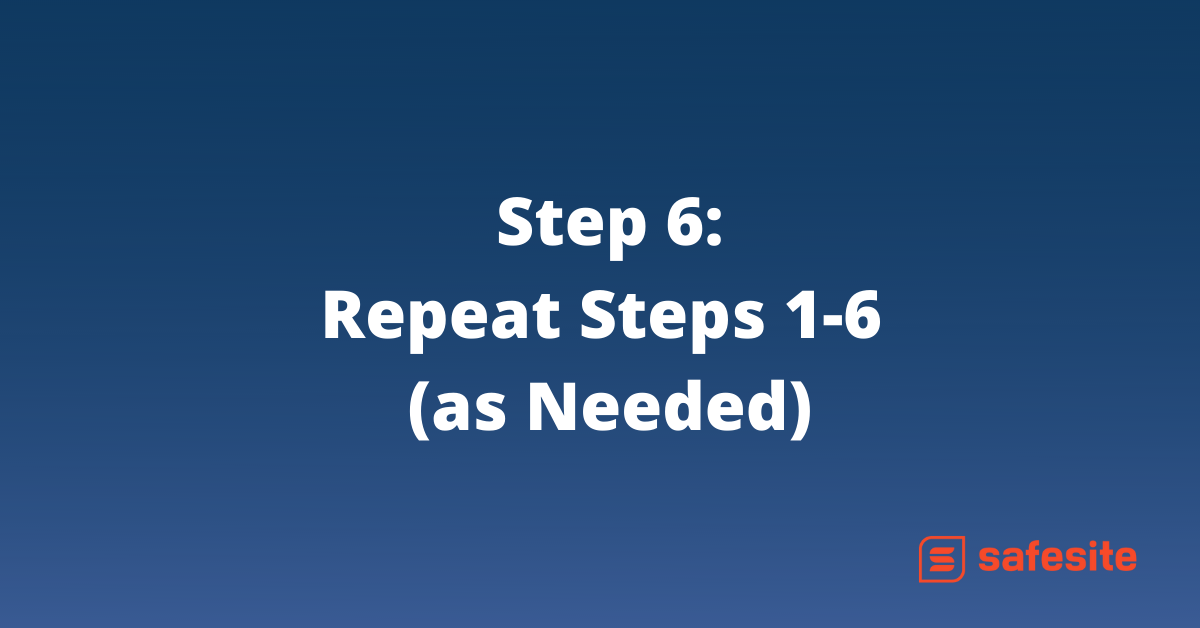 You didn't think you were done yet, did you? If you did steps 1 through 5 correctly, you should have a well-developed safety meetings library that can help you meet your goals, whether they are looking at KPIs or reducing incidents.
But things change, so you can't just assume that once the library is put in place that your work is done forever.
You should routinely perform a gap analysis to identify any issues that may have developed, such as getting a new process or equipment people need to be trained on. If you don't have any safety meeting materials, then that will need to be remedied. In addition, you also need to evaluate how well the materials are performing. It helps to ask questions like:
Are they clear enough?
Do they contain enough information?
Are they designed to foster learning the needed workplace skills?
You won't know any of that unless you evaluate them from time to time.
Where to Get Free Safety Meetings and Topics
With all of that, did you think we'd leave you without at least a starting point for content? Here are some great sources for you to get free materials or information to help you build your safety meeting library and start today.
Your State OSHA (where applicable)
Your State Board of Health
Universities
Military
Safesite, of course!
Every Organization Can Build a Free Safety Meeting Library
Having a safety meeting library offers benefits for the whole organization. Not only does it simplify the process of improving training and reinforcing positive behaviors, but the exercise itself also allows you to see real gaps in your current safety program.
The best part is that you can build out your safety meeting library for free (bar time spent on the gap analysis and searching for resources). There are a ton of resources available from reputable sources, like the federal government, state governments, professional associations, and more.
Safesite offers over 1,500 free safety templates, including inspections, checklists, safety meetings, and toolbox talks. Get started free to get access to the Safesite Template Library, or visit the Safesite blog to find safety meeting and toolbox talks roundups with meetings in Excel, Doc, and PDF form!
Hear the Latest from Safesite
Subscribe to our newsletter to receive the latest updates.
Hear the Latest from Safesite
Subscribe to our newsletter to receive the latest updates.