Featured
3 Proven Ways to Achieve Speed and Safety in Project Schedules
When it comes to delivering projects, faster is better.
Projects delivered ahead of schedule are often below budget and leave us with a good rapport with the client. However, the pressure to beat a tight deadline can be stressful, causing even the best of us to take shortcuts that can ultimately compromise worker safety.
In this article, we will outline three proven methods that you can use to finish your project ahead of schedule without creating unnecessary risks for your workers.
Develop a Project Execution Plan
One of the leading causes of project failure is poor project planning. Not having a plan means that team members have no clear idea of what is expected of a project or what the metrics are for project success.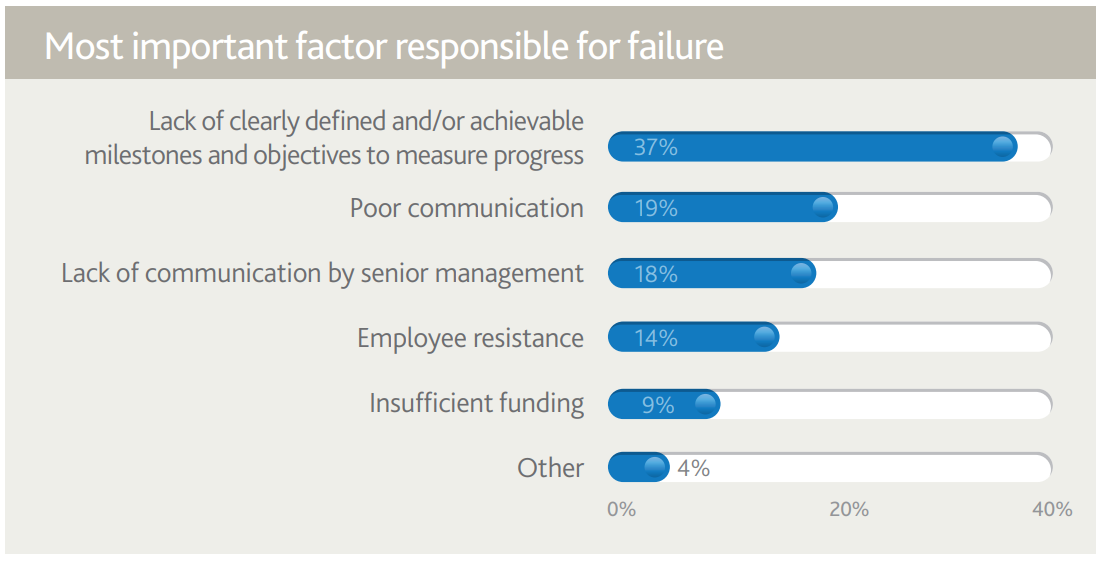 One of the most effective ways you can improve project delivery speed without sacrificing safety is by developing a project execution plan (PEP).
A PEP is essentially a project-specific document that describes the strategies and tactics that will be used to execute the project successfully. Some of the critical elements of a PEP include:
The project goals, objectives, and milestones
A description of the scope of work (SoW)
Project administration and information management
Risk management strategies
Taking the time to develop a comprehensive plan at the start of the project ensures that you have a clear path forward. A detailed PEP also allows you to forecast your needs for every aspect of the project. It allows you to make the necessary schedule, resource, and logistical adjustments as the project progresses.
In addition to scheduling concerns, your PEP should also address the health, safety, and environmental risks associated with the project. Your PEP will ensure that everyone, from construction workers on-site to administrative staff in the office, are guided by a clear set of health and safety standards.
While PEPs are useful in their own right, it is still essential to ensure that your team adheres to the plan throughout the lifecycle of the project.
Make Use of Modern Safety & Scheduling Technology
Utilizing project management and construction management scheduling software is another way to boost productivity and performance on your project. When used correctly, software tools can minimize or even eliminate costly human error and rework.
For instance, there are likely several manual tasks that you perform daily that can be easily automated. The right scheduling software allows you to automate the processes of reconciling timesheets, compiling expense forms, and documenting weekly status updates. Automation ultimately frees up your time to focus on other project-related activities.
Scheduling can also be a time-consuming endeavor, especially on complex construction projects. Constantly adjusting schedules to keep up with dynamic project demands can result in project inefficiencies and delays.
Some state-of-the-art scheduling software tools also come with auto-scheduling features. With these features, you can adjust staff rosters with a few clicks of a mouse.
For example, you can use auto-scheduling to automatically schedule staff resources for the week based on various project-related factors. Some tools can also automatically realign staff shifts based on worker availability, training, cost, and other factors.
Some demanding construction projects also enforce specific health and safety regulations, such as minimum rest periods for workers between shifts. You may also use automatic scheduling software to factor in shift requirements without affecting worker health and well-being or overall project performance.
Finally, automation allows you to schedule applicable safety training and certifications in advance. But be sure to evaluate the success of the training by monitoring workers in the field. Your top priority is to ensure they are performing the tasks safely. Once workers have safe processes down, you can then hone in on their speed.
Communicate and Collaborate with Your Team
According to the project management institute (PMI), poor communication can have a negative impact on successful project execution. Further studies show that 18% of all jobs fail due to a lack of communication and involvement from senior managers.
If you don't communicate performance and safety objectives with your staff, you run the risk of decreased worker productivity and staff engagement. Ineffective communication on safety objectives can even encourage unsafe work practices.
Improve the speed and safety of your project's execution by regularly keeping in touch with your workers. Communication should include frequent toolbox talks to discuss performance requirements, project progress, and safety culture.
Another way to effectively communicate with your construction team is to use software that allows for streamlined communication among staff members. By keeping all communication in a centralized location, you can ensure that everyone is kept in the loop on the latest project announcements.
Some software tools have built-in messaging systems that you can use to communicate almost instantly via mobile notifications and SMS messages. With this type of instant communication, you can immediately update staff members on project scope changes or safety concerns.
Safety Isn't the Price of Speed
Speed and safety are perhaps two of the most critical performance metrics on any construction project. However, you must never sacrifice safety for speed. Letting safety slip will ultimately lead to project slowdowns caused by lost-time injuries and OSHA inspections.
Remember that as the project progresses, it becomes increasingly difficult to make changes that can have a meaningful impact on the project's performance. Therefore, the key to achieving both speed and safety is to plan for your project's success.
Once you develop a detailed project execution plan, be sure to use the appropriate software to automate repetitive and time-consuming manual tasks.
Finally, be sure to communicate frequently with members of your team. Ensure that everyone understands their role and how their performance affects the overall health of the project.
About the Author: Derek Jones
Derek spearheads key initiatives at Deputy, a global workforce management platform for employee scheduling, timesheets, and communication. With a focus on Healthcare, Derek helps business owners and workforce leaders simplify employment law compliance, keep labor costs in line, and build award-winning workplaces. Derek has over 16 years' experience in delivering data-driven sales and marketing strategies to SaaS companies like MarketSource and Griswold Home Care.
Hear the Latest from Safesite
Subscribe to our newsletter to receive the latest updates.
Hear the Latest from Safesite
Subscribe to our newsletter to receive the latest updates.