Featured
How to Save 10+ Hours Every Single Week (& Build a Stronger Safety Program)
If you had to break down the hours spent at work each week into categories, how would you do it?
Maybe you spend 20% of your week on reporting and paperwork. Another 40%, driving around for site visits, capturing data, and then data entry (and sometimes re-entry). There's another 30% out the door for phone calls, emails, texts, and Whatsapp.
All of a sudden, you're left with 10% of your week left. Does that sound about right?
And you haven't even touched on process improvements, program updates, or professional development. And what about lunch?
Saving time on safety tasks is not only possible. It's vital. You can save 10+ hours a week with Safesite — and you'll build a stronger safety program in the process.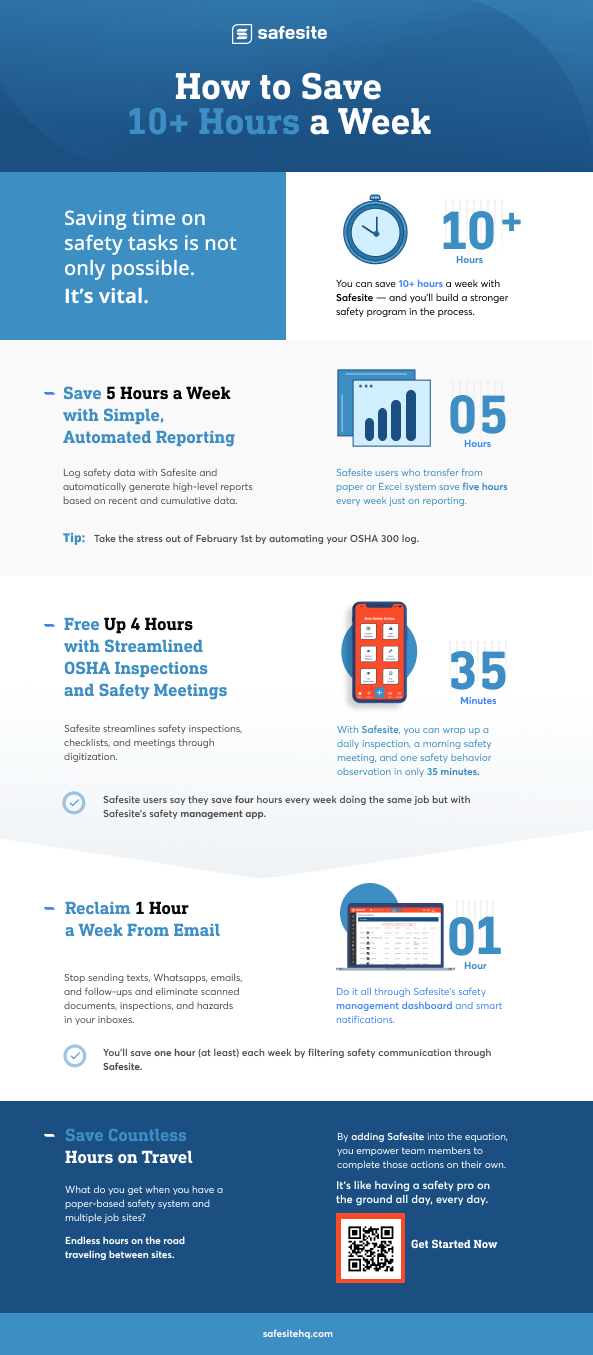 Save 5 Hours a Week with Simple, Automated Reporting
Reporting is a key function for a safety manager; it's non-negotiable but also incredibly time-consuming if you're running a paper or Excel-based safety reporting system.
Safesite users who transfer from paper or Excel system save five hours every week just on reporting.
When you log safety data in the Safesite app, you'll get high-level reports based on recent and cumulative data. Safesite completes these automatically. No collating, searching, or secondary data entry required.
The same reporting features make OSHA compliance instantly easier. When OSHA is in the lobby, you have all the safety data you need at hand. You can show inspections, pull up incident reports, and avoid the scramble that happens when OSHA's on the scene.
Premium customers also enjoy an OSHA 300 log integration. You can now complete your OSHA 300 log with the click of a button. It takes zero hours and causes no headache.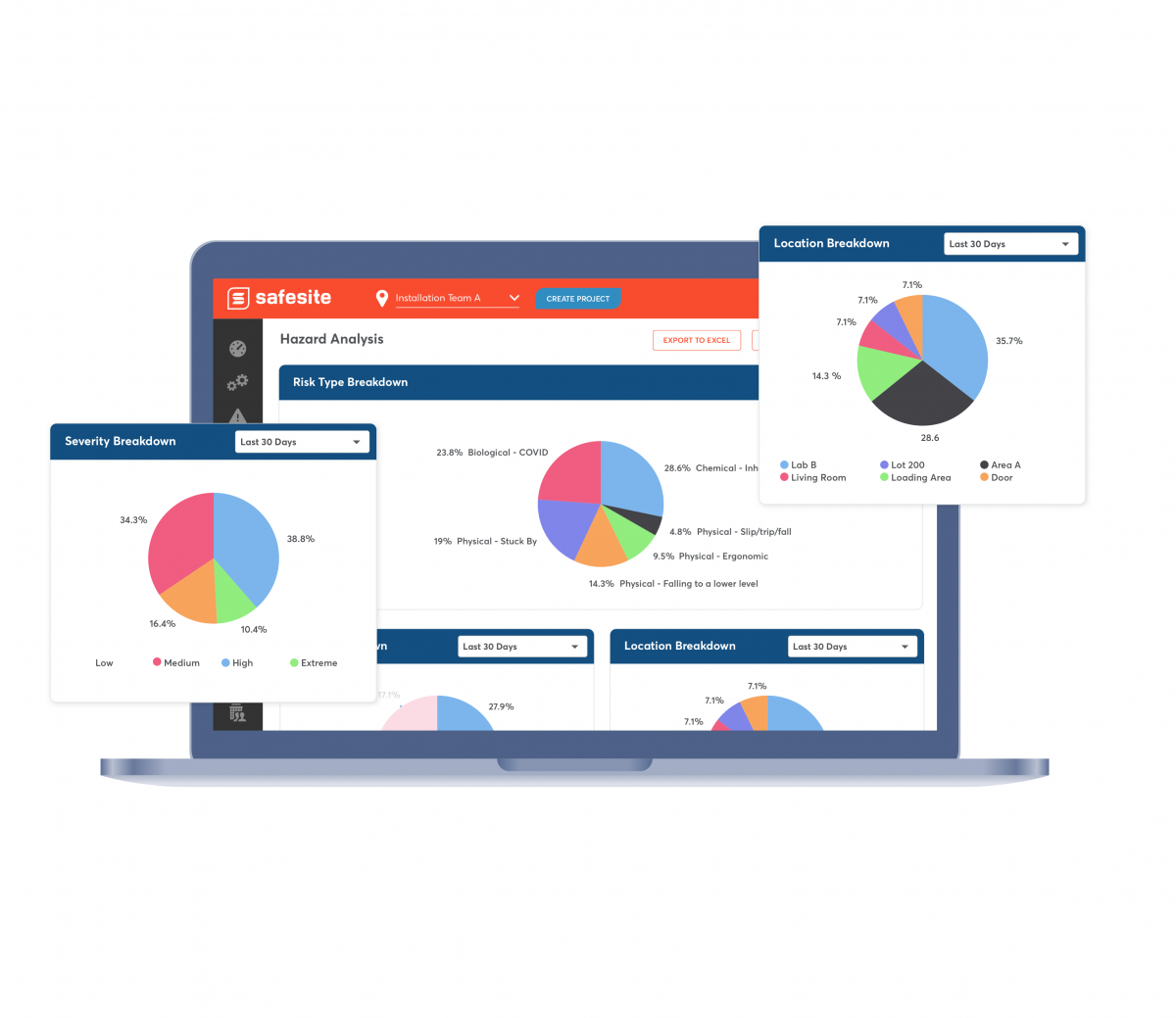 Free Up 4 Hours with Streamlined OSHA Inspections and Safety Meetings
Safety inspections are routine and necessary. Whether you have daily forklift inspections, fall arrest harness inspections, or excavation requirements, these can easily zap hours from you, even when you complete them every day.
Using Safesite streamlines safety inspections, checklists, and meetings through digitization. When you run your routine safety tasks in Safesite, you enjoy a template that standardizes your data, collects, saves it (even when you're offline), and keeps all your data at the tip of your fingers.
In the end? Safesite users say they save four hours every week doing the same job but with Safesite's safety management app. It takes just 35 minutes a week to do a daily inspection, a meeting in the morning, and observation.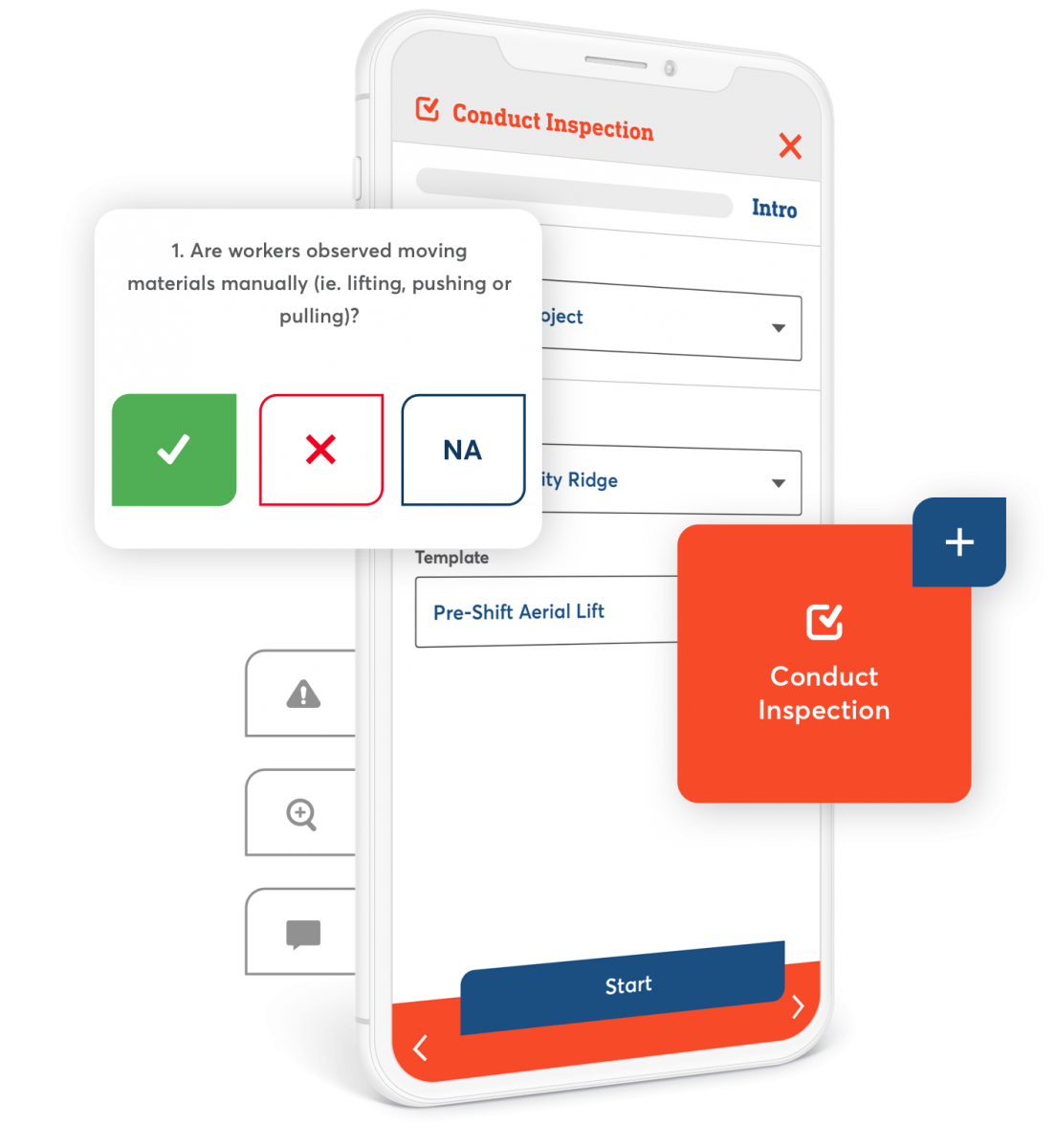 Reclaim 1 Hour a Week From Email
Email is the scourge of business. Like inspections, it's also unavoidable. Yet, you can cut down on the number of emails you send and receive every day.
Save one hour (at least) with Safesite by making communicating a breeze. Stop sending texts, Whatsapps, emails, and follow-ups. Stop receiving scanned documents, inspections, and hazards to your inboxes.
When you use Safesite, all communication happens through the safety management dashboard and the field app. From the dashboard, you can:
Assign safety actions
Create teams
Add equipment for management
Complete and export reporting
See outstanding tasks
Resolve a hazard
View insights and analytics
From the field app, Safesite users can:
Review to-do-lists
Run inspections
Complete toolbox talks
Log observations
Create a hzard
Assign root causes and corrective actions
The best news: these are just some of the many things you can do with Safesite in under two minutes.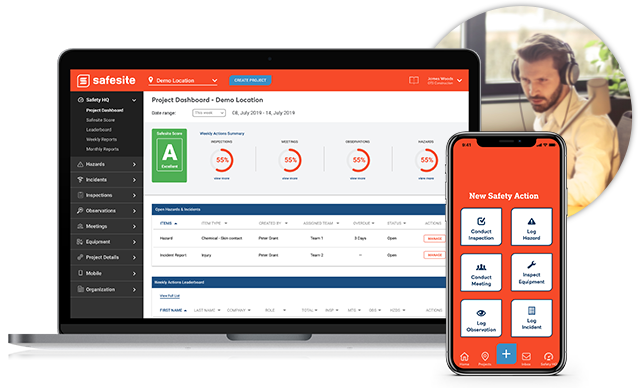 Save Countless Hours on Travel
A paper-based system combined with multiple job sites always equals hours on the road to complete compliance activities.
By adding Safesite into the equation, you empower team members to complete those actions on their own. It's like having a safety pro on the ground, even when you're not there.
The result goes beyond reduced travel time. It allows you to spend time at locations where you're needed most.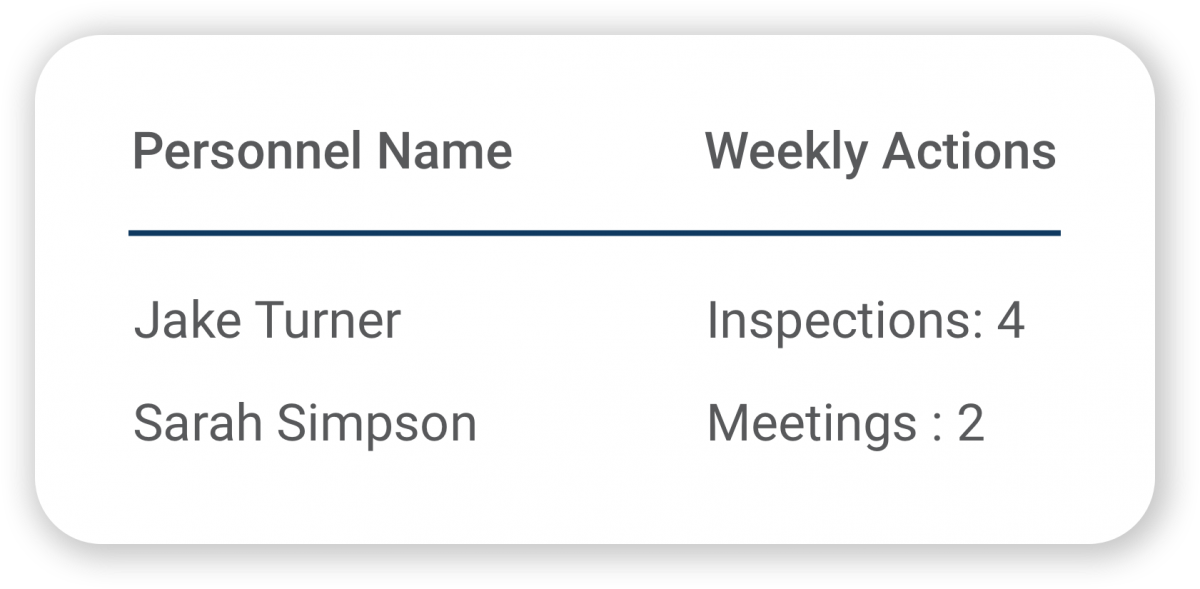 Are You Ready to Take Back Control of Your Week?
Safety is an essential job, and it comes with a lot of non-negotiable tasks, like regular inspections, lots of paperwork, and travel. However, you don't need to forfeit your week to administrative tasks and time spent in traffic.
Safesite can save you ten hours (or even more) every single week by streamlining your existing compliance activities. Not only do you save time, but you're free to work on value-added activities and you engage more team members in safety work in the process.
Hear the Latest from Safesite
Subscribe to our newsletter to receive the latest updates.
Hear the Latest from Safesite
Subscribe to our newsletter to receive the latest updates.