Featured
The ROI of Safesite for Your Construction Company
Very often, leaders think of safety programs as a form of cost avoidance. While it's true that a safety failure is expensive, there's a real opportunity for short-, mid-, and long-term ROI from proactive safety and risk management.
Safesite's intuitive, easy-to-use platform is a powerful ally in capturing the ROI from your safety program. Proven to reduce incidents by up to 57%, Safesite's platform helps your construction crew run a safety program digitally and use the data they already generate to help your business:
Stay ahead of the competition and become a top contractor in your state
Save $$$ on inefficiencies, like wasted time on admin tasks, rework, and job transfers
Grow your safety engagement and increase the ROI of your safety program
Prepare for future risks and challenges with your own data pipeline
Safesite allows you to do more than digitize your safety program. It can deliver huge ROI for your organization. Here's why.
Become the Next Top Contractor in Your State
Competition between contractors is fierce; your ability to manage projects or tackle supply chain issues won't always be enough to win new businesses. Construction technology is transforming what it means to be competitive in construction — and not just for Fortune 500 organizations.
Continued reliance on paper-based workflows remains the construction industry's biggest Achilles heel. Companies who rely on paper — and to some extent spreadsheets — will always be reactive rather than proactive. It's also your company's easiest opportunity to achieve a competitive advantage in a time where labor shortages dominate and material costs are unpredictable.
If you want to be a competitive company five years from now, the time to invest in technology, like Safesite, is now. Because you can still be ahead of the pack and gain that competitive advantage.
Focus Your Energy on What Matters — and Save $$$
How much money do you have to spend on wasted time and resources?
Inefficiency in the construction industry is more than an annoyance. According to a report from PlanGrid and FMICrop, inefficiencies like rework, missing data, and conflict resolution cost the construction industry more than $177 billion annually.
Data management and improved communication allow you to focus your energy on what matters most and avoid non-optimal activities, like chasing after compliance paperwork.
Take Meritage Homes as an example. When an OSHA compliance officer turns up in one of Meritage Homes' 300 communities, the risk management team uses Safesite to not only streamline the inspection resolution process but avoid fines.
When an OSHA officer sends a report, Meritage Homes HQ easily pulls their compliance data directly from Safesite and sends it directly back to the compliance officer with no added effort.
According to Matthew Meehan, Meritage Homes' In-House Counsel, the home builder hasn't seen an inspection escalate to a citation in the two years he's been at the company.
What can you achieve when you're not chasing your tail with time-wasting activities?
Using Safesite also allows construction companies to go beyond compliance. With powerful, automated analytics and trending data, safety directors, risk managers, and operations managers use data to see and prioritize areas of focus. So, instead of scrambling to put out fires, they can build systems that will pay dividends in risk management.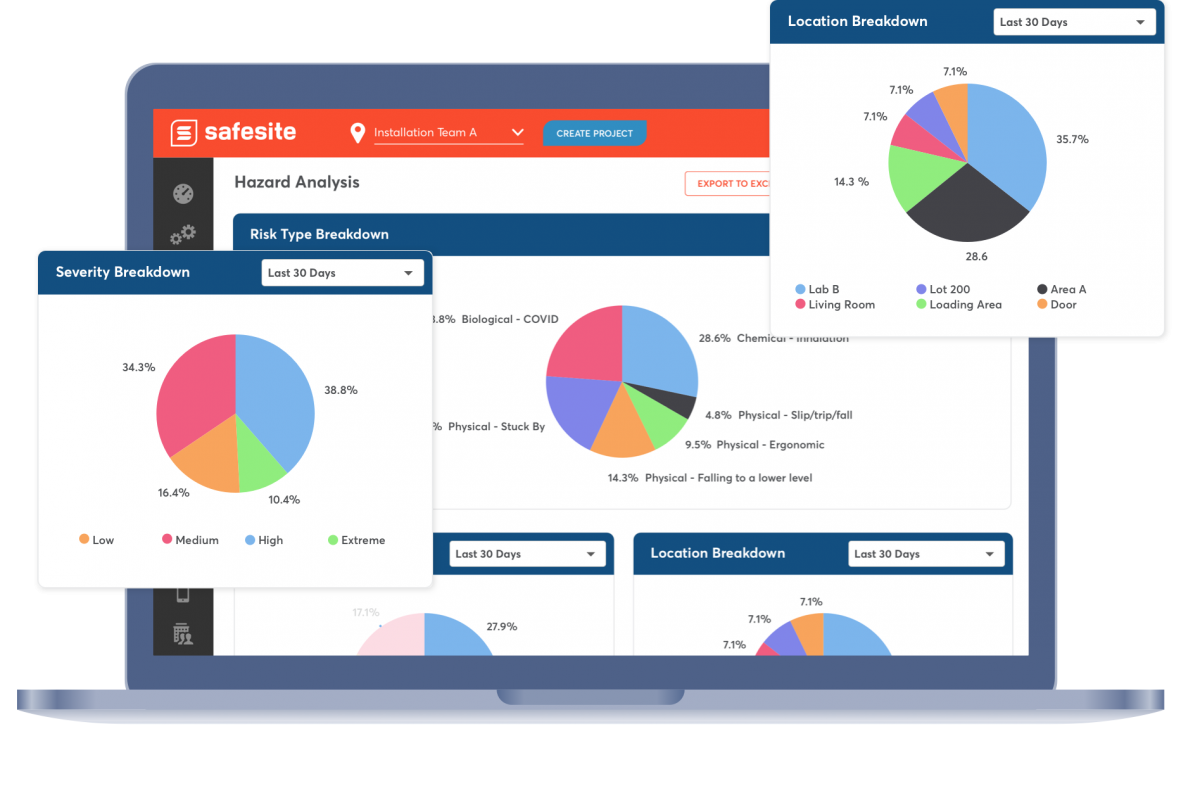 Increase Engagement to Grow the ROI of Your Safety Program
Safety programs deliver ROI (roughly $3 per $1 spent) through basic risk management principles. However, you can increase the ROI of safety by improving safety engagement across your organization.
Safesite makes it easy to set safety engagement expectations for each role and monitor performance in real-time. The safety manager can assign tasks to field workers and set weekly quotas based on engagement expectations. There's no need to send an email; the tasks show up in their to-do lists within the Safesite field app.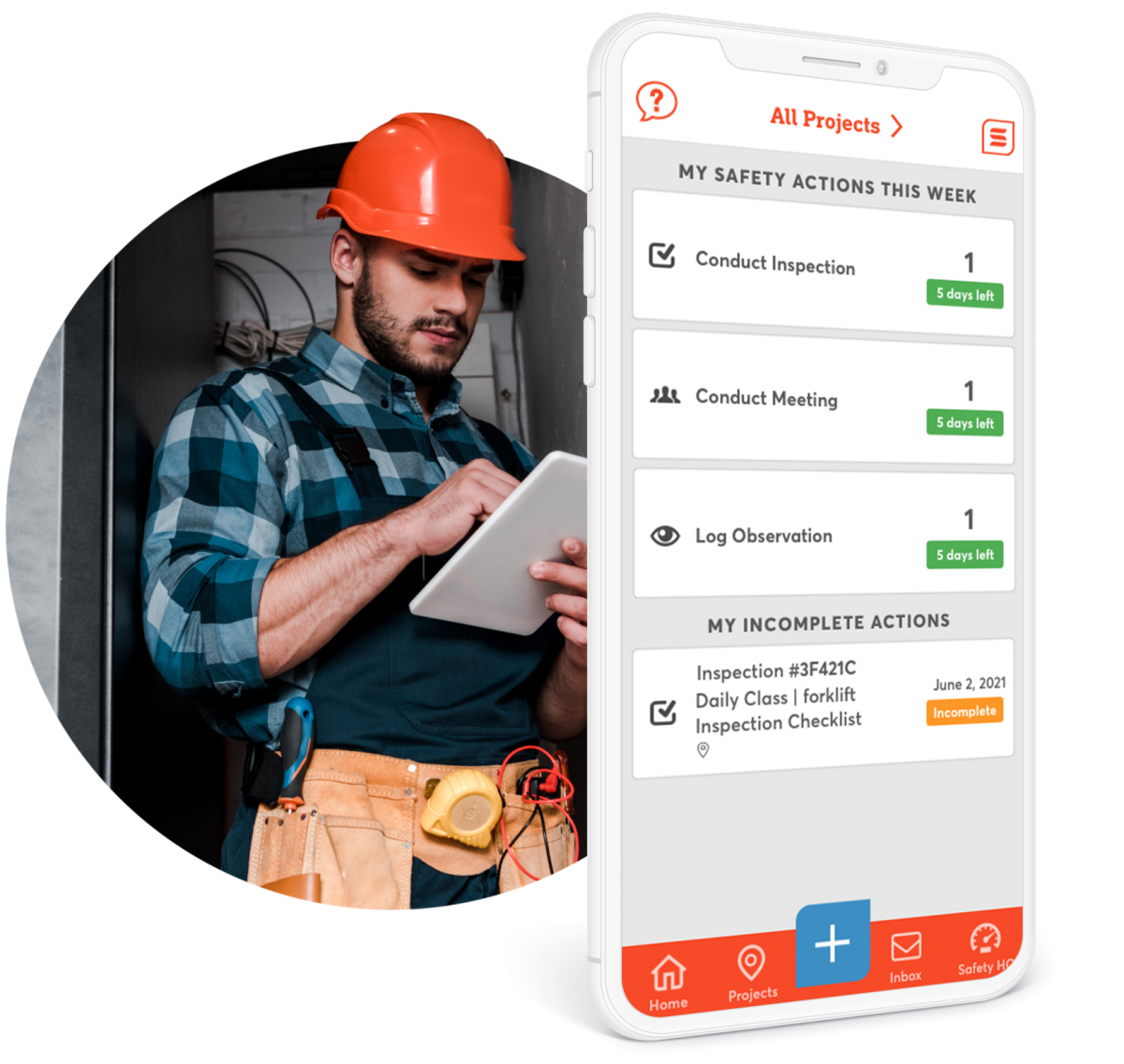 When workers complete those tasks, the results are available in the safety management dashboard and through automated reporting, making it easy to run a safety incentive program with existing data and measure improvements in engagement over time.
Establish Your Data Pipeline and Be Ready for What's Coming Next
The construction industry will undergo transformational changes in the next five and ten years. It's not optional. You'll need to cope with a growing severity and diversity of risk to your business. But construction leaders don't have to do it alone, and you don't need to wait for a challenge to present itself to start reacting.
The data your organization already generates every day can be a strategic future ally, allowing you to make decisions about potential threats because they impact your business. Capturing that data with Safesite grants you access to custom analytics and reporting that provide predictive information and insights as well as a patented Safesite Score, a big picture overview of your organization.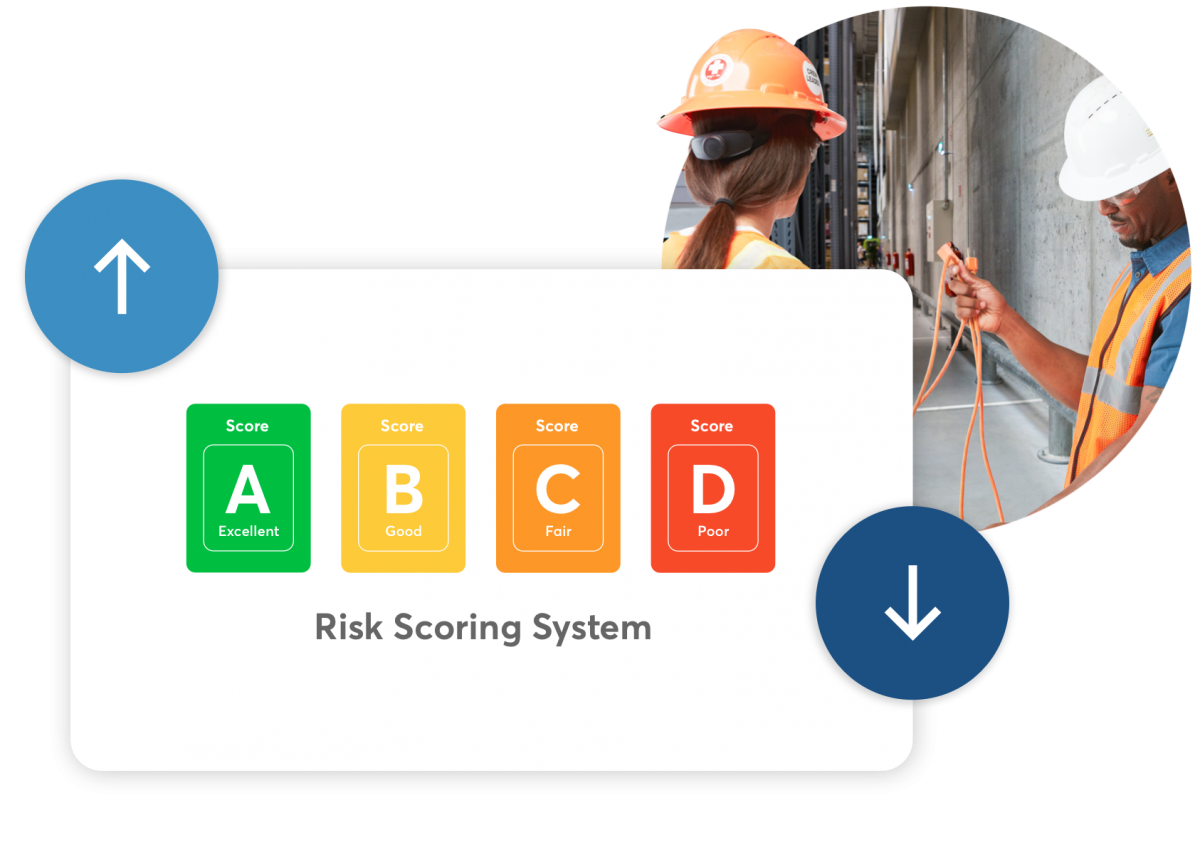 Establishing your data pipeline now can give you actionable insights and cost savings in the short- and mid-term. These will allow you to weather today's storms and find your competitive place in the market over the long-term.
The next ten to twenty years will be as much about survival as they are about competition. And the sooner you can build a rich data pipeline to draw from, the better you'll be able to weather the storms coming next.
Are You Missing Out on the ROI of Your Safety Program?
Safety programs do more than prevent losses: they produce meaningful, actionable, and predictive data that you can use to build a stronger, more resilient company ready for the challenges ahead. Safety programs do generate ROI, but Safesite helps your company get more from the program by creating a data pipeline that keeps you ahead of the competition, reduces waste, grows safety engagement, and prepares you for the future.
Ready to learn more? Schedule a demo to learn what it means to Go Beyond Compliance with Safesite.
Hear the Latest from Safesite
Subscribe to our newsletter to receive the latest updates.
Hear the Latest from Safesite
Subscribe to our newsletter to receive the latest updates.