Featured
A Quick Intro to the OSHA General Duty Clause
If you think your company only has to comply with OSHA rules and regulations – think again.
Did you know that OSHA can fine your employer for violations not found in the regulations?
Section 5(a)(1) of the Occupational Safety and Health Act is called the "General Duty Clause." It was written to fill in the gaps of published regulations and requires employers to provide "employment and a place of employment which are free from recognized hazards that are causing or are likely to cause death or serious physical harm to its employees."
What is the General Duty Clause and what does it mean? Let's walk through the clause and look at some practical examples of its application.
The General Duty Clause is OSHA's Swiss Army Knife
Let's say that a Compliance Safety and Health Officer (CSHO) shows up at your workplace for an inspection after an accident or an employee complaint. They will conduct a walk-through inspection and review any written programs and records relevant to the scope of the inspection. During the "closing conference" they will report on apparent violations, request input on how long it may take the company to "abate" or fix the problem and explain the citation process.
If the violation is not clearly linked to a Code of Federal Regulations (CFR) General industry (29 CFR 1910) or Construction (29 CFR 1926) standard, they may invoke the General Duty Clause.
Think of the General Duty Clause as the "Swiss Army Knife" of enforcement tools. It allows the CSHO to cite employers for issues that either go beyond the existing regulations because technology or safety practices have changed since they were written, or deal with situations or work practices that fall outside the regulations.
Some examples of common citations under the General Duty Clause are:
use of cell phones while driving that led to work-related accidents;
incidents related to industrial storage racking, such as not having the permissible load limit clearly marked
lack of seatbelt use in forklifts equipped with them fell through the cracks of otherwise comprehensive safety standards.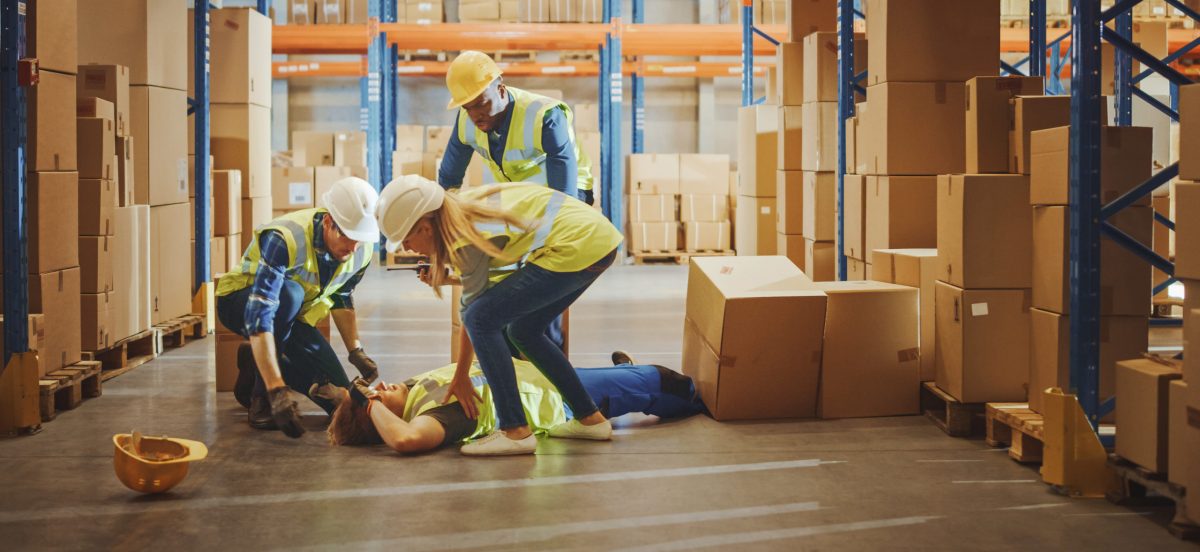 Health issues can also be cited under the General Duty Clause, most commonly ergonomic injuries and heat stress have been cited, and don't appear in any other standard.
How OSHA Enforces the General Duty Clause
OSHA's guidance on enforcement using the General Duty Clause can be found in a now-removed letter of interpretation from 2003:
"Employers can be cited for violation of the General Duty Clause if a recognized serious hazard exists in their workplace and the employer does not take reasonable steps to prevent or abate the hazard. The General Duty Clause is used only where there is no standard that applies to the particular hazard.
The following elements are necessary to prove a violation of the General Duty Clause:
The employer failed to keep the workplace free of a hazard to which employees of that employer were exposed;
The hazard was recognized;
The hazard was causing or was likely to cause death or serious physical harm; and
There was a feasible and useful method to correct the hazard."
The burden is on the CSHO to prove that the hazard was recognized and that there is a feasible method to correct the issue. If there wasn't an event, like a rack collapse, that demonstrated that there was a hazard, then OSHA may cite best industry practices as published in consensus standards by ANSI, NFPA, and other organizations that reflect the current state of the art in managing certain types of hazards or work processes.
For example, the electrical safe work practices contained in NFPA70E provide guidance on protecting workers from arc flash and arc blast injuries, including the selection and use of "arc-rated" flame resistant PPE which are not to be found in OSHA's Subpart S electrical safety regulations.
Could You Be Violating the General Duty Clause?
So, following "the letter of the law" in regard to workplace safety and health will not be sufficient to keep your company free from OSHA citations and fines.
In fact, the OSHA standards are a minimum benchmark and the starting point of an effective health and safety program.
Your task is to find out which consensus standards apply to your workplace and common tasks and continually look for potential hazards that may cause illness or injuries at your company. Engage your workforce as your eyes and ears and encourage them to report any suspected unsafe conditions before incidents and injuries occur.
Going "above and beyond" the OSHA standards is good business, and fixing any recognized hazards at your workplace will pay off in avoiding General Duty Clause fines and workers compensation rate increases due to poor safety performance.
Hear the Latest from Safesite
Subscribe to our newsletter to receive the latest updates.
Hear the Latest from Safesite
Subscribe to our newsletter to receive the latest updates.