In February 2022, OSHA announced $389,706 in proposed penalties for violations at a sawmill and pallet manufacturer that included a lack of sufficient machine guarding in the workplace.
Machine guarding refers to protections on or around machines to safeguard human operators from hazardous conditions or injury. Machine guards, sometimes referred to as safeguards, are the protective devices that cover the hazardous or injurious parts of engineering machines.
According to OSHA, poor machine guarding leads to about "18,000 amputations, lacerations, crushing injuries, abrasions, and over 800 deaths every single year." Those numbers amount to approximately 2 injuries every hour and 2 deaths every day, because companies fail to practice proper guarding techniques.
In this article, we'll actively take a step together towards reducing these alarming numbers by looking at why machine guards are important, the different types of machine safeguards you can use, and OSHA requirements for machine guarding.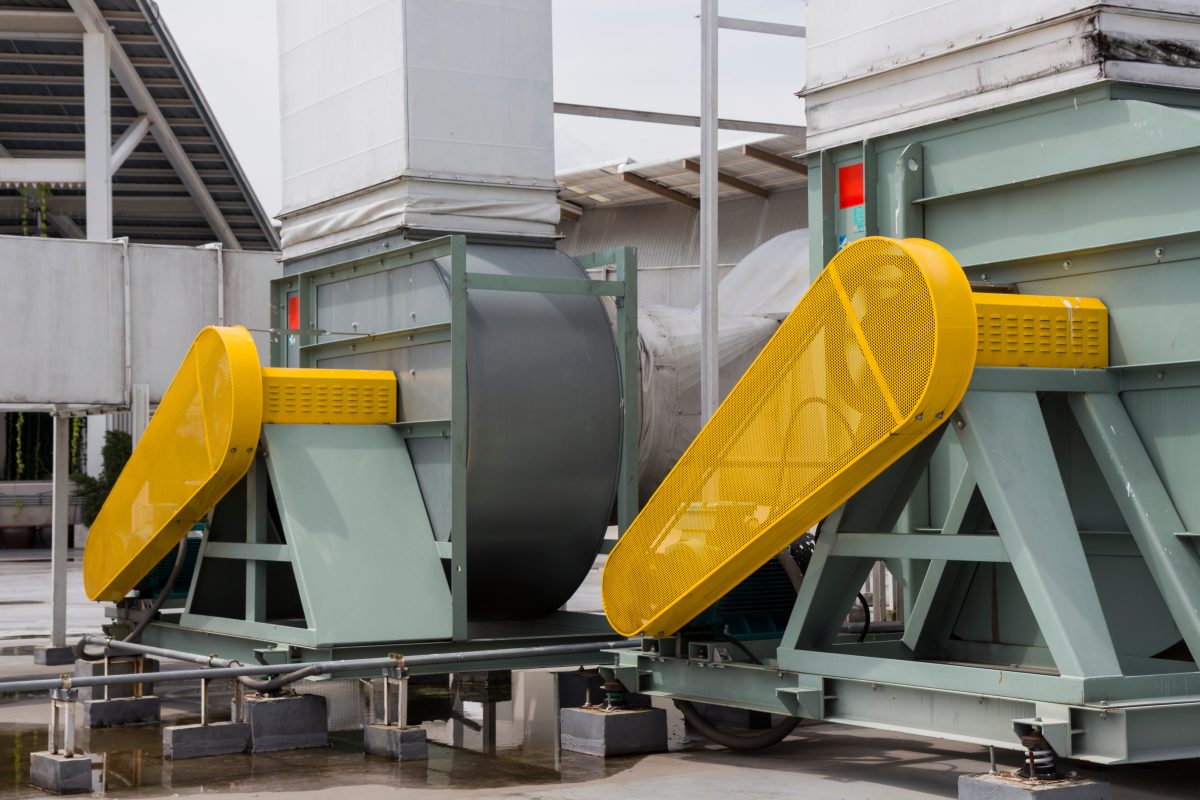 Why Is Machine Guarding Important for Workplace Safety?
Machines have moving parts that enable productivity but also present risks for workplace injuries. Potential injuries include amputations, crushed fingers and hands, blindness, and burns. Because safeguarding is essential for any machine parts or processes that can cause injury, OSHA sets safety standards for machine guarding.
Several companies recently have run afoul of these standards. Here are a few examples.
A worker at a manufacturing plant suffered an amputation injury after reaching into an unguarded machine. OSHA proposed a penalty of $136,532 for failing to ensure proper machine guards.
After investigating an arm injury at an auto parts manufacturer, OSHA "found no machine guarding in place." Combined proposed penalties for a lack of machine guarding and other violations totaled $205,384.
Investigating a worker's death at an aluminum parts manufacturer, OSHA discovered problems with both machine guarding and lockout/tagout (LOTO) procedures. A combined 18 willful and 16 serious violations brought the total proposed penalties to $1,671,738.
Machine guarding is one important part of a comprehensive EHS program, which can mitigate risk, reduce loss, and lower premiums for workers compensation insurance. Potential loss due to injury includes personal loss to the injured employee, reduced productivity and morale in the workplace, potential OSHA fines, higher insurance premiums, and a redirection of safety resources that may already be stretched thin.
What Are the Types of Machine Guards?
Machines come in various shapes and sizes, and so do machine safeguards. Machine guards can be classified by functionality or the hazards that they protect machine operators from.
Based on the functionality of the guards, we can take a look at four types of machine guards identified by OSHA:
Fixed guards
Adjustable guards
Self-adjusting guards
Interlocked guards
Fixed guards
Fixed guards are safeguards that do not have any moving parts, and are permanently attached to engineering machines. They are mostly used to protect machine operators from hazards at points of operation, or hazards at points that operators would rarely interact with. Fixed guards should generally be able to withstand vibrations or impact, and they should totally enclose all potential points of contact with the hazard. They should also have secured attachments that will make them rigid, without affecting the operation of the machine. Fixed guards tend to come as gates, fences, barriers, or blade covers.
Adjustable guards
Adjustable guards are also permanently attached to engineering machines. However, they have moving parts that can be manually adjusted to suit different operating conditions. For a short period, an opening can be made to allow interaction with the machine itself. Operating an adjustable guard requires a certain level of expertise to be able to estimate the right operating conditions that correlate with the right guard adjustments. Consequently, companies that use adjustable guards would have to invest in training their operators to the required level of expertise to operate the guard.
Self-adjusting guards
Self-adjusting guards function like adjustable guards. They create a small opening that allows operators to interact with the machine. However, self-adjusting guards automatically adjust when a machine operator begins work on the dangerous parts of the machine. And when the machine is at rest, the self-adjusting guards are also turned off. Compared to adjustable guards, self-adjusting guards require less expertise, but more maintenance checks.
Interlocked guards
Interlocked guards are safeguards with movable parts that automatically cut off the power supply, or shut down when they are tampered with. They are oftentimes used at points that lead to the interior of engineering machines. Trip guards allow operators to work on machines without disassembly, and they ensure that the machines can't begin operation as long as the guard is active. However, trip guards could also function as the on and off switch for some machines.
In reference to the hazards that the guards protect operators from, there are three main types of machine guards:
Point-of-operation guards
In-running point guards
Flying chips and spark guards
Point of Operation guards
The point of operation is the area where the machine is operated or work is being done by the human operator. Consequently, point-of-operation guards are designed to keep machine operators safe from potential harm in places where the worker is operating the machine. Many machines such as power saws, alligator shears, and power presses all require point-of-operation guards.
In-running point guards
In-running points are one of the leading causes of amputations in the workplace. Also known as nip points, in-running points are places where parts of a machine or different materials go into a narrow opening or rotate against each other. An example is gears turning on a stationary object, or just two gears turning together.
Flying chips and spark guards
Many manufacturing procedures that require grinding, shaving, or welding tend to expel residue or sparks at a high velocity that could put human operators at risk. The proper guards could curb these risks, and flying chips and spark guards perform this function. They protect operators from exposure to projectiles and sparks. A typical example of a flying chip and spark guard is the protective cover worn during welding to protect from the blinding arc flash.
What are the OSHA Requirements for Machine Guarding?
According to OSHA, "One or more methods of machine guarding shall be provided to protect the operator and other employees in the machine area from hazards such as those created by point of operation, ingoing nip points, rotating parts, flying chips, and sparks." The following are some key OSHA requirements for machine guarding, according to 1910.212—General requirements for all machines:
1. All machine points of operation must be guarded.
2. All hand tools must be easy to use without exposing operators to risk.
3. Fan blades must be guarded if their outer edges are less than seven feet above the workspace.
4. All guards must be well secured, and actively protect operators from all types of injury.
5. Every part of a machine that can be guarded must be guarded!
6. All guards must be in working order and should be appropriate for practical use.
7. Guards must not create new potential hazards.
8. The guards should not interfere with the normal working procedures of operators.
OSHA also recommends that a machine allow for lubrication with the machine guards remaining in place.
So what happens when you violate OSHA's machine guarding requirement?
As discussed in the above section on the importance of this topic, OSHA has proposed fines totaling hundreds of thousands of dollars for companies that fail to follow safety standards that include proper machine guarding.
The guards are designed to keep operators safe. However, without proper knowledge on how to use and maintain these guards, they could become dangerous themselves, or simply stop working, exposing their operators to risk. If a faulty guard is detected, it is often better to fully replace it than to repair it. That said, operators should be properly trained on how to use these guards. Ensure that your practices are in line with OSHA requirements at all times.
Inspections and Maintenance for Better Machine Guarding
Machine guards can feel like barriers to productivity, but remember—they're also literal barriers that prevent injuries and fatalities.
Proper inspections and maintenance tracking can help ensure that machine safeguards are in place and functioning properly.
Would you like some help managing and maintaining your equipment? A safety management system lets you schedule equipment inspections. Get inspection alerts on your app, using your phone to conduct the inspections digitally. Instantly access service history, be ready for upcoming service dates, and manage your full digital safety program.
Learn more about using a safety management system to manage and maintain your equipment.
Hear the Latest from Safesite
Subscribe to our newsletter to receive the latest updates.
Hear the Latest from Safesite
Subscribe to our newsletter to receive the latest updates.