Featured
How to Start a Behavior Based Safety Program
Behavior based safety (BBS) allows you to harness the power of behavioral data to change habits and slash incident rates.
At Safesite, we're big advocates of incorporating behavior based safety into your existing health and safety program. We even built a safety observation feature directly into our app and use the data to generate powerful, actionable insights for Safesite users.
Whatever safety management software you plan to use to run your BBS program, you need to put together a BBS plan before you start collecting your safety observation data.
In this guide, we'll walk you through the steps to initiate and launch your own BBS program.
New to BBS? Get a quick intro with What is Behavior Based Safety (BBS)?
1. Set Your Behavior Based Safety Goals
As with any safety management program, you'll embark on BBS with a vision and begin the process of documenting your anticipated results by setting goals. Goal setting helps you generate feedback and create meaningful change.
Remember that for BBS, you need to go further than capturing behaviors. BBS functions best when you take a systematic approach to capture data, examine the motivation behind the data, and harness it to increase desirable behaviors.
Each organization's goals look different. You can start to identify your potential goals by working through the ABC model: Antecedent, Behavior, Consequence.
In the ABC model, an antecedent is an event that occurs before a behavior happens.
Then, the behavior is what you'll capture as a data point.
The consequence follows the behavior and may result in an increase or decrease in behavior.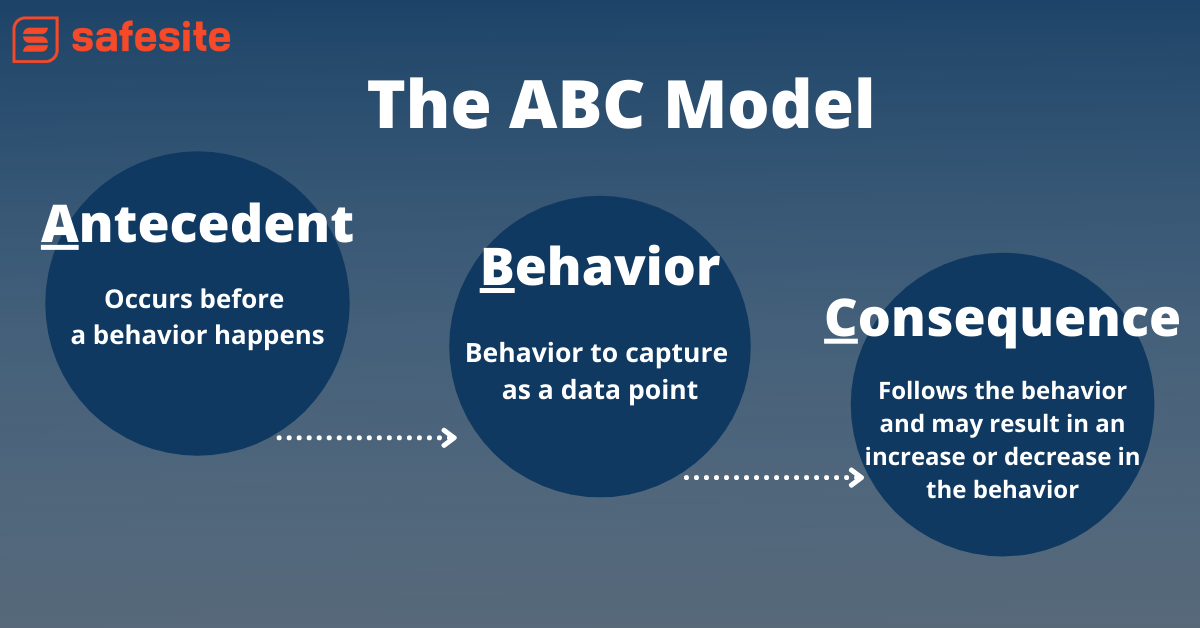 Understanding this sequence of events will better enable you to ask:
What are the strengths of your safety program as it relates to the event?
Where can you find weaknesses in the program?
Are there any roadblocks you can remove before setting goals and choosing data to capture?
The one thing your goals will have in common is that they should be relatively granular and typically focus on one consequence.
In other words, you need to go further than to set a goal to "improve safety" or "reduce incidents". Those overarching achievements will flow from your more specific goals.
Some common goals suitable for BBS programs include:
Increasing ergonomic lifting techniques on the warehouse floor
Driving at or below the recommended speed when operating a forklift
Growing the adoption of eye protection on a construction site
These goals are ideal examples because they are (1) reasonable (2) within the workers' control and (3) connect directly to a safety issue.
When you choose a goal that you can measure and is reasonable, you're more likely to move more swiftly through step two: getting buy-in from your team.
2. Get Buy-in from the Team
All safety management programs require buy-in, and a BBS program perhaps requires even more engagement from stakeholders.
You need to go a step further than getting your team to commit to documenting positive and corrective behaviors. To make BBS work, you need them to see the value in taking the time to do so and generating accurate data.
The big obstacle for many organizations is overcoming the sneaking suspicion that BBS will be used to spy on or punish workers. BBS can be used as a weapon in this way, but companies who choose to go this route are often seen as using BBS incorrectly.
Instead, it's better to pitch BBS as an opportunity for workers to have their say in safety program decisions. Because that's what BBS is: an opportunity for ownership.
Generating a sense of employee ownership and demonstrating the way the data will be used strategically to make every worker safer will help you not only achieve buy-in but also involvement.
Remember that any behavior based process should also include observation of supervisors and management, not just frontline workers, so you need their buy-in, too. It's incredibly important for leadership to 'walk the walk' so as to avoid the "rules for thee but not for me" sentiment.
3 Select Your Behaviors
We covered the process of choosing observable behaviors in our introductory post for BBS. But we'll cover the basics here.
For BBS to work as intended, behaviors must be capturable and measurable. Additionally, all chosen behaviors should directly reflect your goals, as per the ABC model. For example, if you're goal is to ensure everyone takes the appropriate precautions for working at heights, your selected behaviors might include:
Putting on fall protection equipment when working over six feet off the ground (for construction)
Inspecting fall protection equipment before use
Wearing a safety harness correctly or incorrectly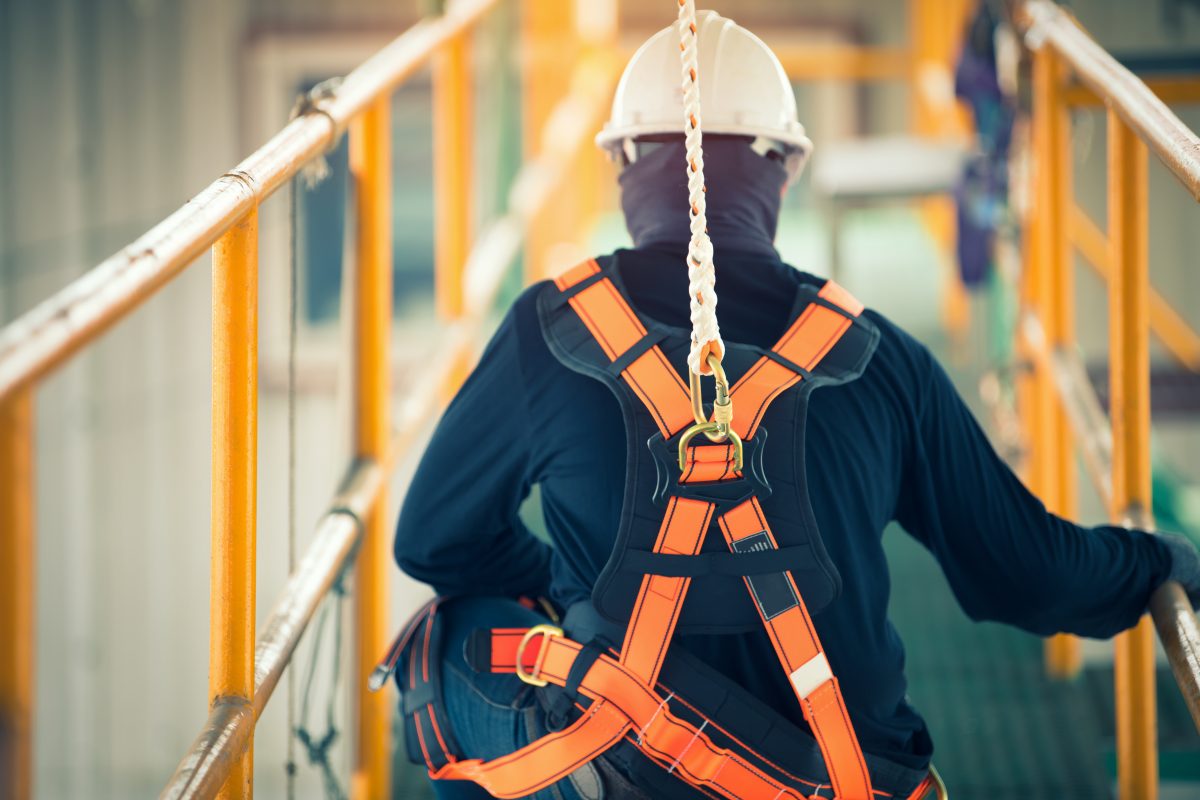 When in doubt, remember that BBS focuses on observable acts: the best data points to record and measure are those you can:
See and/or hear: The best behaviors to track are those you could otherwise document with photos or video. In fact, why not supplement your program by uploading photos of each behavior for accuracy.
Capture reliably: Reliable behaviors are those that anyone can observe and objectively see the same thing. A great example: is the worker wearing safety glasses? The answer is objectively either yes or no.
Describe positively: You want to choose behaviors that you can log as a positive or corrective observation. Doing so will allow you to understand where you stand and then identify progress as you go.
Keep in the employees' control: Avoid selecting observations that an employee can't control. Stick to behaviors that are part of SOPs but also allow workers to make a choice, such as wearing PPE or completing a checklist.
4. Create a BBS Observation Template and Feedback Loop
One of the most important parts of your BBS program is your feedback loop. The feedback loop allows you to use what you've learned from your observation data to make meaningful changes to your safety program.
Your BBS Observation Template
Data integrity is key to BBS. In short, data integrity is the accuracy and consistency of your data. In other words, are you collecting enough data? Is it consistent? Is it accurate?
Building data integrity into the process makes it easier to collect standardized, accurate observation data and therefore grant you the most insights from it. You'll need to determine:
Who will collect safety observations
When will they collect observations
What behaviors will you observe (outlined in step 3)
Will you catch and document evaporative effects
Once you answer those questions, you can start to build your observation template based on your answers.
Or, if you use Safesite, you can log the behaviors with the Observation feature.
For Safesite users, the data integrity process is simple and translates into an easy, digital workflow:
Assign safety actions, like Observations to a team
Set a weekly quota for Observations based on your strategy
Watch teams complete Observations from the Safesite safety management dashboard
Generate insights automatically with Safesite analytics and custom reporting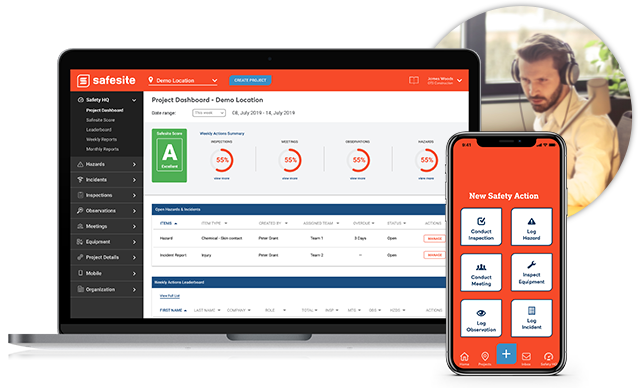 Your Feedback Loop
As discussed in our introduction to BBS post, BBS isn't just about capturing data. The feedback you provide to stakeholders is equally as important.
The best feedback doesn't go one way. A loop means that you can provide feedback to the team, and they can provide feedback right back to you. Feedback loops have the benefit of:
including workers in the process
furthering their sense of ownership over the process
granting you more data about the task or job from the people who know the job best.
When you create your feedback loop, it's important to evaluate whether behaviors have competing or confounding items undermining the behavior changes and build this into the feedback prior to sending it back to the team. You should ask:
Is production being prioritized over changing safety-related behaviors?
Are employees given what they need to be capable of performing the behaviors?
Is the follow-up sufficient to change the behaviors? Is retraining needed? Discipline?
Is this behavior something that should be changed, or is another control more suitable?
5. Check Your Results Against Your Goals
At the end of your campaign, it's time to compare where you are with where you've been. Did you meet your goals? How did your results compare?
Safesite users can use our analytics dashboard to make campaign insights simple. Dive in deep to look at the results for your specific campaign or take a high-level approach and explore the power of your entire safety program.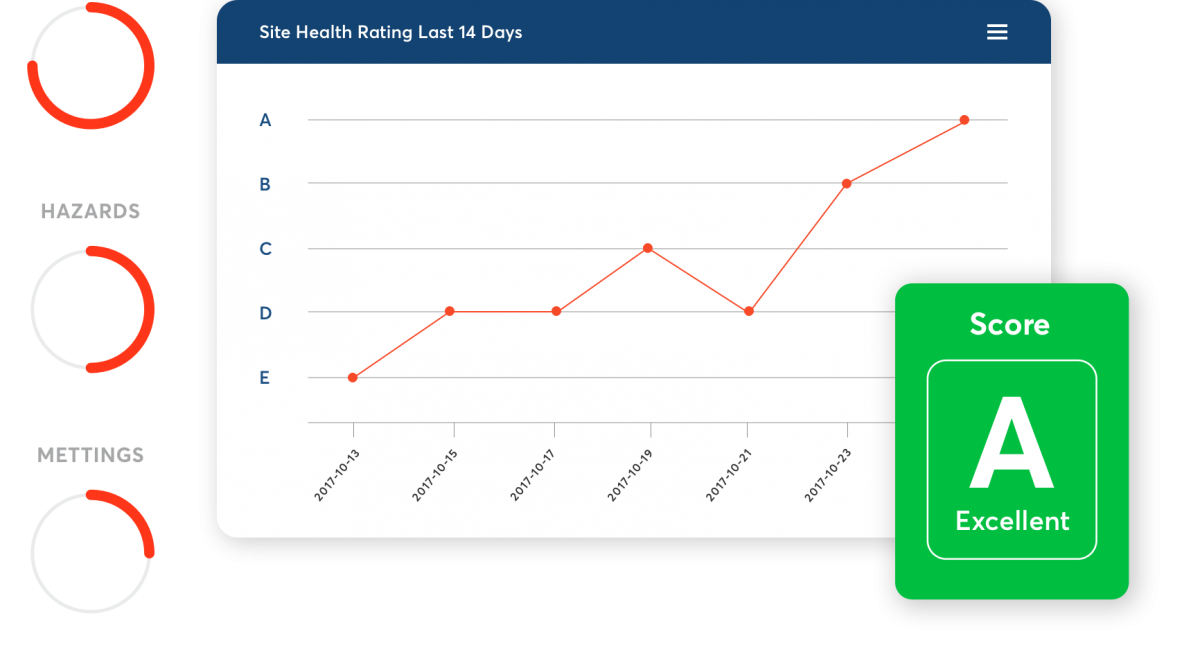 From here, you're better able to take what you've learned and determine what solutions are available.
As always, involve employees in the solution development process. Because BBS relies on their behavior and their responsibility, it's incredibly important to give them a voice.
Your Already Have Safety Behaviors, Why Not Use Them?
Behavior based safety allows you to harness valuable data that you already have. And with a digital workflow, it's never been easier to integrate a BBS program into your existing safety management program.
When you set the correct goals and create a plan based on buy-in and worker ownership, you could see huge benefits. Remember that when implemented correctly, BBS can help you reduce incidents by as much as 80%.
Ready to get your BBS program off the ground? Schedule a demo to see how you could accomplish BBS with Safesite, our easy-to-use safety management app.
Hear the Latest from Safesite
Subscribe to our newsletter to receive the latest updates.
Hear the Latest from Safesite
Subscribe to our newsletter to receive the latest updates.