News & Updates
How the Customer Experience Team Supports Client Success
If you use Safesite regularly, you are one of the thousands of companies worldwide that trust our powerful, easy-to-use safety management solution proven to cut incident rates in half. Behind the scenes is a devoted team of people from all walks of life driven by Safesite's vision of a safer future.
One team, in particular, is the customer experience team – a group of unicorns 🦄 ready to support Safesite members at every stage of their journey. This world-class support team offers onboarding, training, and real-time support in both Spanish and English to ensure teams are able to use Safesite smoothly and effectively.
The goal of the Customer Experience team is to provide the best possible service to all Safesite clients.
What does the role of a CX unicorn really look like? We sat down with Crystal King, Customer Support and Onboarding Specialist to learn more about what makes the Customer Experience team great.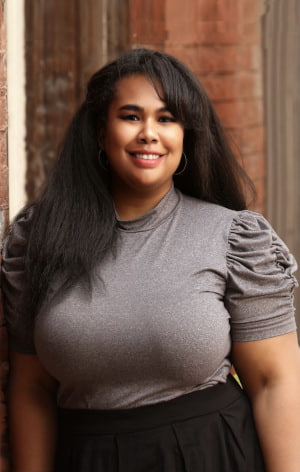 Crystal King
Customer Support and Onboarding Specialist
What does a day in your life look like in this role?
Crystal: On my average day of work, I start the day off by looking through my emails, making a to-do list of tasks, and prepping for any onboarding calls or team meetings that I have lined up. When I'm not providing assistance to customers in onboarding and support, I also manage the Safesite Help Center's article and video updates to ensure customers have on-demand resources to support their needs in learning about the Safesite platform. During my workday, I also answer messages through the Safesite support chat and go on calls to help with issues customers may be facing in the field.
When did you join Safesite? How long have you been here?
I joined Safesite in February 2021 and have been here for around 8 months.
Why did you make the move to Safesite from your previous endeavor?
I made the move to Safesite because I wanted to join a company that made a difference in helping people reduce injury and suffering. In helping Safesite customers build out their safety program, I can help make a difference for those working in high-hazard environments to come home to their families.
What about Safesite was enticing to you?
I was enticed by the fact that Safesite is a start-up company and I would get the chance to make a difference with the work I do. The opportunity to make a difference as the company grows is amazing.
What is Safesite doing that nobody else is doing?
We provide excellent customer service and support at Safesite with hands-on assistance in helping our customers build a robust safety program.
Which aspects of the Safesite culture, benefits, and team are most important to you?
Everyone on the Safesite team is incredibly helpful and always open to support any questions that may come up within the company.
If someone is interested in joining the CX team, what would you say to them?
The Customer Experience team is a great team for many reasons. In addition to the team being very supportive, everyone brings something wonderful and unique to the table. When questions come up with something we are working on, everyone is happy to pitch in and help. It is a great team that looks to lift each other up and support one another to make sure we are meeting the needs of our customers. I look forward to catching up on team calls and meetings because it is always a good time.
Anything else you want to share?
If you want to join a wonderful supportive team that provides exceptional customer service and builds relationships, this is a great opportunity.
—
Like all Safesite employees, members of the Customer Experience team enjoy company benefits such as generous paid time off, competitive healthcare coverage, and stipends for wellness and professional development.
If you are interested in joining this team of unicorns or one of the other great teams at Safesite, view our open positions and apply today.
Hear the Latest from Safesite
Subscribe to our newsletter to receive the latest updates.
Hear the Latest from Safesite
Subscribe to our newsletter to receive the latest updates.