HACCP
What to Expect from the HACCP Certification Process
HACCP certification is increasingly preferred by customers. While you may have an excellent HACCP plan, certification is a rigorous review of your HACCP system that verifies you meet all compliance standards.
To become HACCP certified, you need to successfully pass a third-party certification audit, provided by a qualified food safety auditor.
The idea of an audit can be a source of anxiety, even for businesses that embrace HACCP principles. But the process doesn't need to be a negative experience.
In this article, we'll dive into the HACCP certification process and provide helpful tips for navigating the path to certification.
What is HACCP Certification?
HACCP certification is a process that validates your HACCP system against your documentation and against the seven principles of HACCP.
Because HACCP is an international system, you seek certification from a registered external certification body. See the FDA's list of voluntary participants in its Accredited Third-Party Certification Program.
Once you pass, you'll receive a certificate along with instructions for marketing yourself as a HACCP-certified organization.
Keep in mind: certification isn't a one-time process. Your certificate will generally be valid for three years. After that, you'll need to reapply through a new audit.
Auditors also typically run a surveillance audit between issuing your certification and before it expires, so be prepared.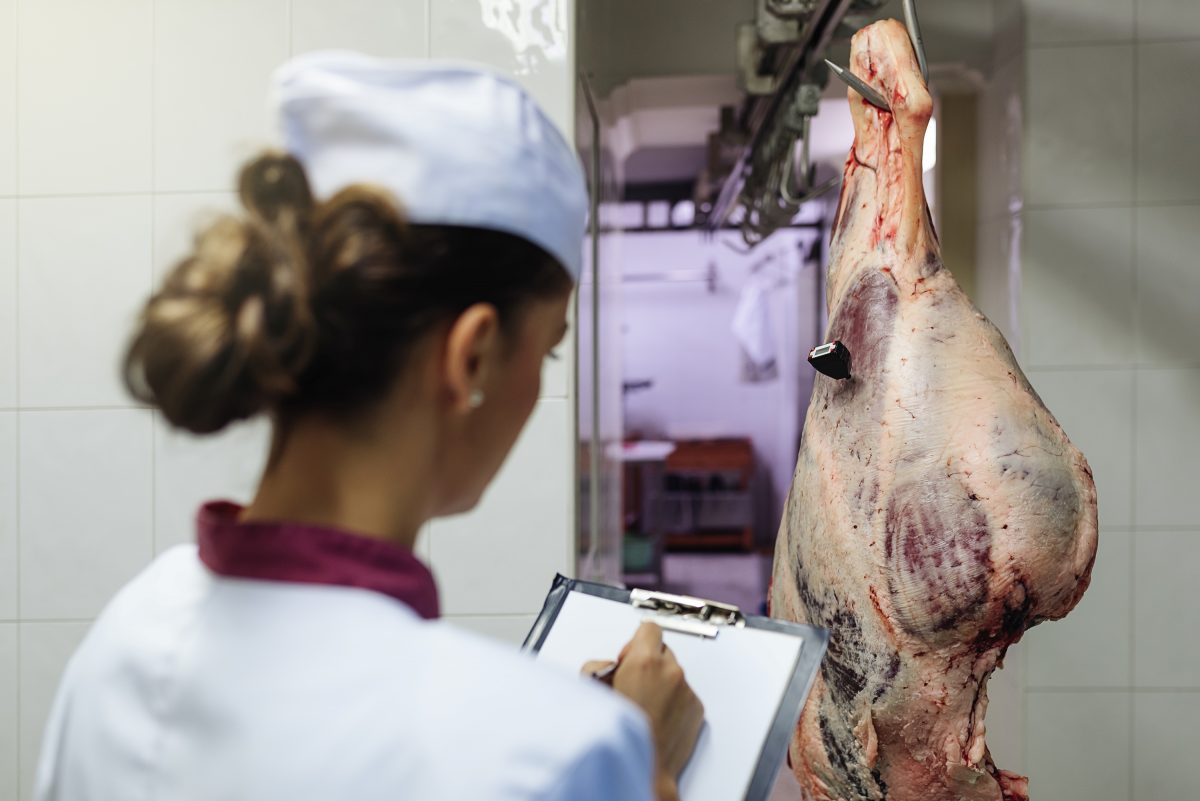 Do You Need HACCP Certification?
The answer to this question depends on the nature of your business and your location. It's important to contact your local and national regulatory authorities to determine their precise requirements. They differ all over the world.
For example, the Food and Drug Administration (FDA) in the United States demands that juice and seafood products use a HACCP system, but there is a voluntary HACCP alternative program in place for the dairy industry.
In some cases, you may find that your regulator requires a HACCP plan but doesn't require certification.
However, there are still many benefits to seeking and achieving certification.
Why Get Certified? The Benefits of HACCP Certification
The most compelling reason to get certified is the food safety aspect of HACCP. You can't put a price on food safety and protecting your customers. That's why so many regulators and customers now demand producers to have some type of system in place, whether it's HACCP or another program.
While food safety is a top concern, the HACCP certification process can also add real value to your business. A sound auditor won't just evaluate your system against the standard. They provide opportunities for reducing your costs, increasing your efficiencies, and shortening your time to market.
What Happens During the HACCP Certification Audit?
When you hear the term 'audit,' you often think of a trying experience where you are at the mercy of an outside force that's come in to judge you. HACCP audits aren't designed to punish you.
Instead, a good auditor will work with your organization — both in terms of timelines and expectations — to make sure you know what's happening at each step. You should have a complete audit plan before the process begins.
It's important to remember that each audit differs according to both your organization's needs and your choice of third-party certified food safety certification provider.
Even still, you should shop around for an auditor that aims to minimize disruptions to your activities without compromising the process itself.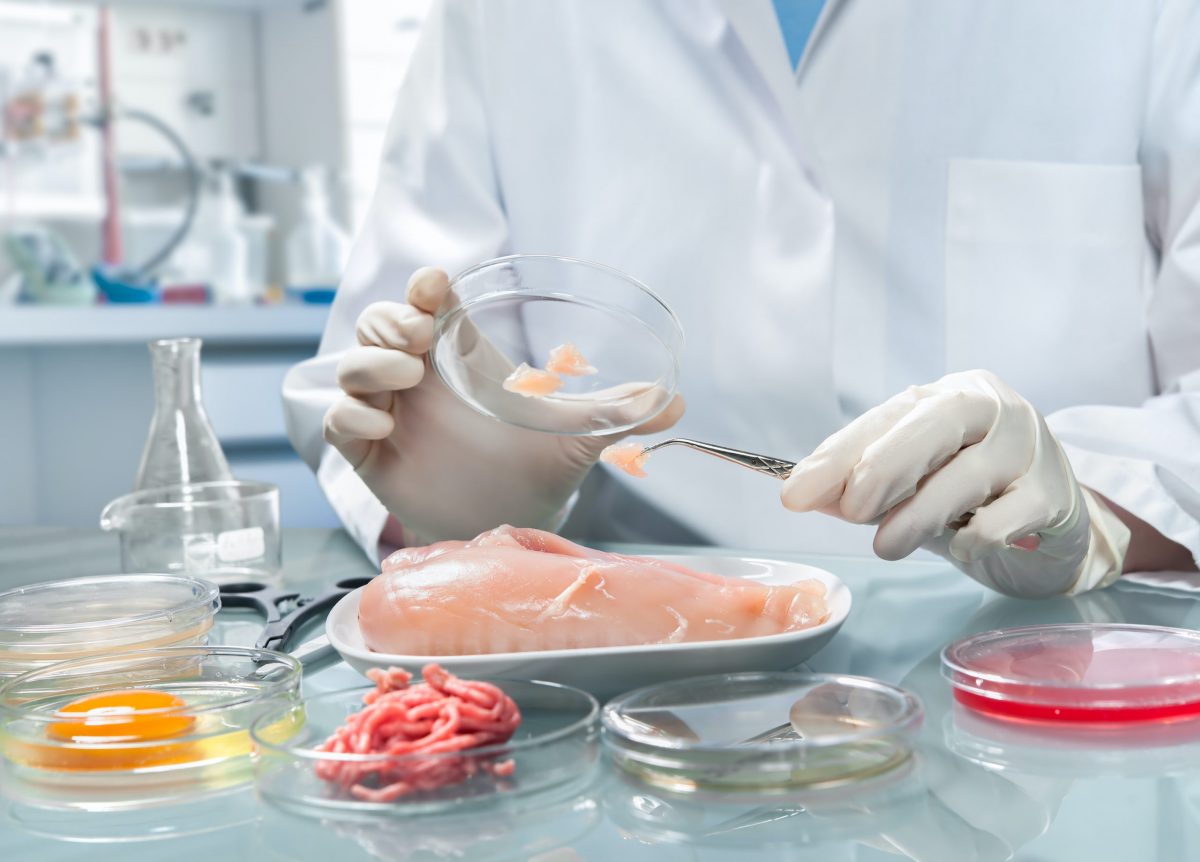 What Happens Before the Audit?
After you receive your initial audit plan, you will work together with the auditor to choose the right personnel for the process. Your organization will nominate a team, but your auditor may ask for more information about each member.
In exceptional cases, the auditor may object to the use of an individual. However, rejections typically happen when a nominated team member might be checking their own work, which is not allowed within HACCP monitoring plans.
With the team chosen, you'll then provide all your required documented information to the external auditor. The auditor performs an off-site review of what you provide. They may return to you with questions or to ask for clarification.
All of this is required prior to the start of Stage 1 of the on-site audit.
What Happens First During the Audit?
The audits usually occur in two stages.
When the auditor returns your documentation and your team is confirmed, you can begin Stage 1 of the audit as noted on your initial plan and timeline.
The first stage differs from later auditing activities. During Stage 1, the auditor will not assess your systems. Instead, they'll look at your overall preparedness for the certification process.
Your auditor will use the documented system against any standards within your management system. The outcome is a report that identifies what areas of the process you fulfilled.
You'll also receive a list of areas that the auditor was concerned about. These are areas that could be deemed 'nonconformance' during the second stage of the audit.
The level of preparedness assessed by your auditor will inform when and how you approach Stage 2.
Stage 2 is the more grueling side of the audit. It includes an in-depth evaluation of your documented information to assess the management system and the relevant standard. It is exacting, but any major problems should have already been largely foreseen in Stage 1.
Once complete, you sit down with the auditor for a closing meeting. During the meeting, you will receive a verbal report of nonconformities that need to be addressed. You also have a chance to ask any questions related to the process.
When the meeting ends, the auditor will provide you with both their recommendation for certification and any follow-up tasks or requirements required.
How Long Does a Food HACCP Audit Take?
HACCP audits typically take between one and five days depending on the size of your organization and the scope of the audit.
Remember: audits take less time when you comply with your HACCP plan in its entirety. It's important not to schedule your external audit prematurely.
Once you complete your initial certification audit, you also need to pass a surveillance audit that will take place over the following two years.
Your certification body may or may not tell you about the surveillance audit in advance. So, you need to keep your HACCP standards up-to-date at all times.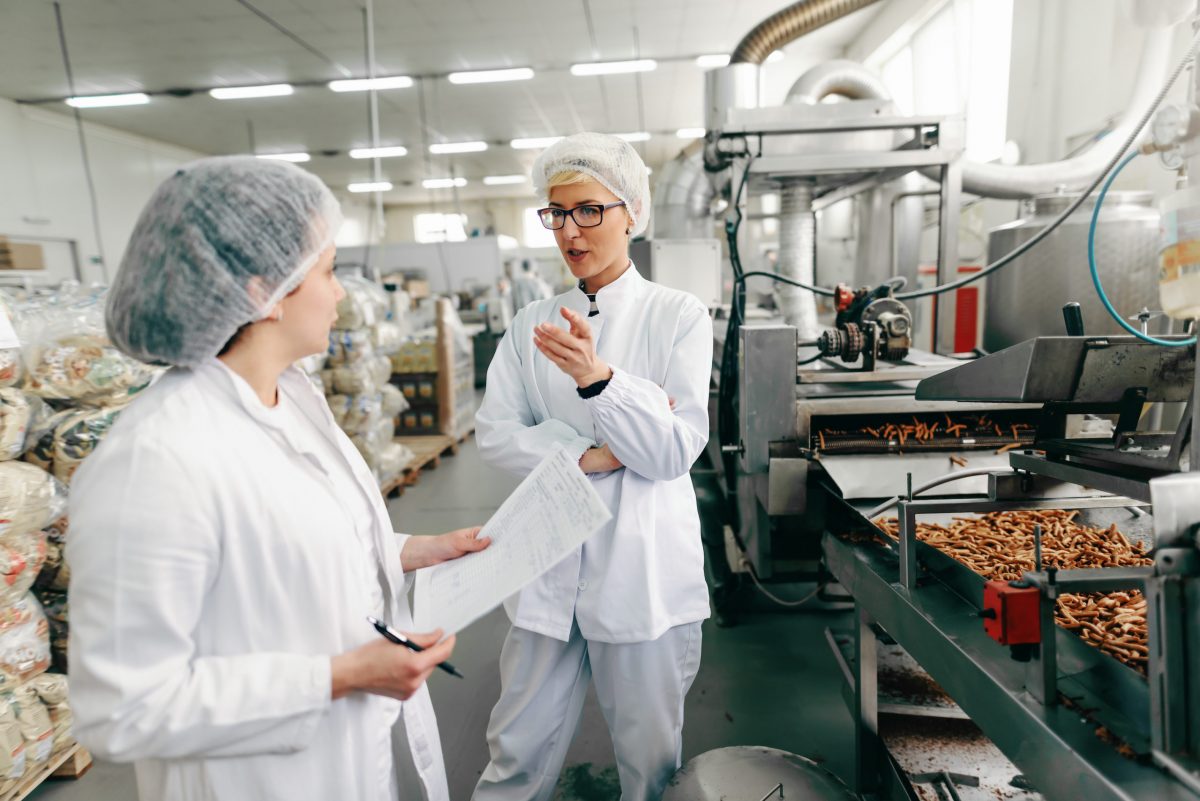 Tips for Making the External Audit Run Smoothly
An audit isn't designed to get in the way of your daily activities. They are meant to be rigorous and exacting but not punishing.
Beyond creating a HACCP plan that reconciles with your documentation and correctly employs the HACCP principles, there are a few things you can do to help the process run smoothly.
First, it helps to nominate a primary contact for your external auditor. They can coordinate the process and act as a liaison for auditing personnel.
Second, you should be prepared to provide all the required documentation upfront. Make sure that all documentation is available, complete, and accurate. A successful and efficient documentation review will make an audit much easier.
The documentation available should also include copies of your internal audit, complaints and resolutions, and any management reviews.
Third, you will speed up your audit if you provide timely responses to all the identified nonconformities and respond with corrective action. In most cases, the auditor will provide you with a nonconformity report and include a due date with it. Remember that corrective actions aren't band-aids: they need to identify the root of the nonconformity and eliminate it.
You don't receive a HACCP certificate while those nonconformities remain open.
Is HACCP Training Worth It?
There's an abundance of HACCP training courses available to planning teams and leaders to better understand the HACCP principles and requirements.
HACCP training can be well worth your time, particularly if you're new to the principles. These courses typically provide a high-level overview of topics like:
Good manufacturing practices (GMPs)
Hazard identification and analysis
Control measures
Critical control points
Critical limits
Designing monitoring systems
Documentation requirements
Training staff
Each training provider deploys the topics differently.
Remember that the training will provide an emphasis on the principles. If possible, it's a good idea to find training that applies to your industry for a more detail-oriented approach that's applicable to your organization.
Make sure to shop around for training courses. Don't just compare prices. Look at reviews, ask others in your industry, and make sure that the course provides practical examples and resources.
How Much Does a HACCP Audit Cost?
Each certified food safety auditor assesses a fee for the time spent auditing your HACCP system.
Your day rate depends on the certification body you choose, which is in turn heavily impacted by your geographic location and the size of your business. Expect to spend between $400 to $3,000 USD per day.
Most auditors will provide estimates, so you'll know what it costs before you sign up.
While HACCP isn't free, it's important to remember that's an investment in the value of your company. You can't put a price on food safety. Plus, you can market your certification to customers as soon as you receive it, which can set you apart when you bid for new business and open up doors to lucrative markets.
Are You Ready for HACCP Certification?
Along with protecting your customers, product, and staff, HACCP certification can add real value to your business. A good auditor will not only compare your HACCP plan with the relevant standard but identify opportunities for improvement for your business.
It's important to remember that a key part of HACCP certification is preparedness. You shouldn't schedule your external audit until you're ready to hand over all the related paperwork. It's also a good idea to audit your HACCP plan internally to close any gaps you may find.
Hear the Latest from Safesite
Subscribe to our newsletter to receive the latest updates.
Hear the Latest from Safesite
Subscribe to our newsletter to receive the latest updates.