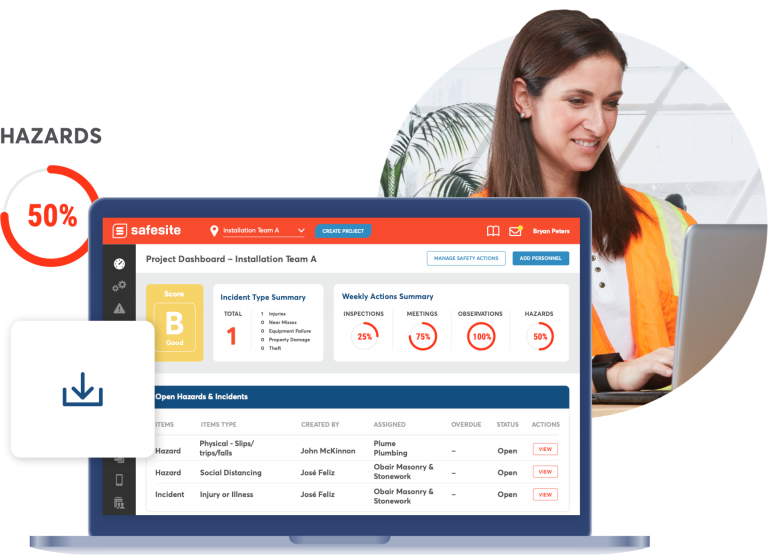 Everything you do to keep workers safe — made simple.
Safesite is a robust safety platform that helps your team achieve and report results. With Safesite you can:
Get total safety oversight with a proven digital safety program.
Schedule and perform safety management activities in the field.
Analyze trends to make strategic improvements before an incident occurs.
Improve communication between teams, trades, and locations.
Report, investigate, and resolve near misses and incidents.
Send comprehensive reports.
Solidify company-wide engagement in safety.
How to Achieve ABC STEP Success with Safesite
View the interactive guide and learn how to make 20 of the ABC STEP key components easy to achieve with Safesite software.